Shekhar Pula's appointment brings far-reaching and hands-on experience from an international career dedicated to increasing global impact.
The Hague Institute for Innovation of Law (HiiL) has appointed Shekhar Pula as Chief Operating Officer (COO). His appointment further strengthens HiiL's operations in line with our country-based strategy to innovate and implement user-friendly justice worldwide.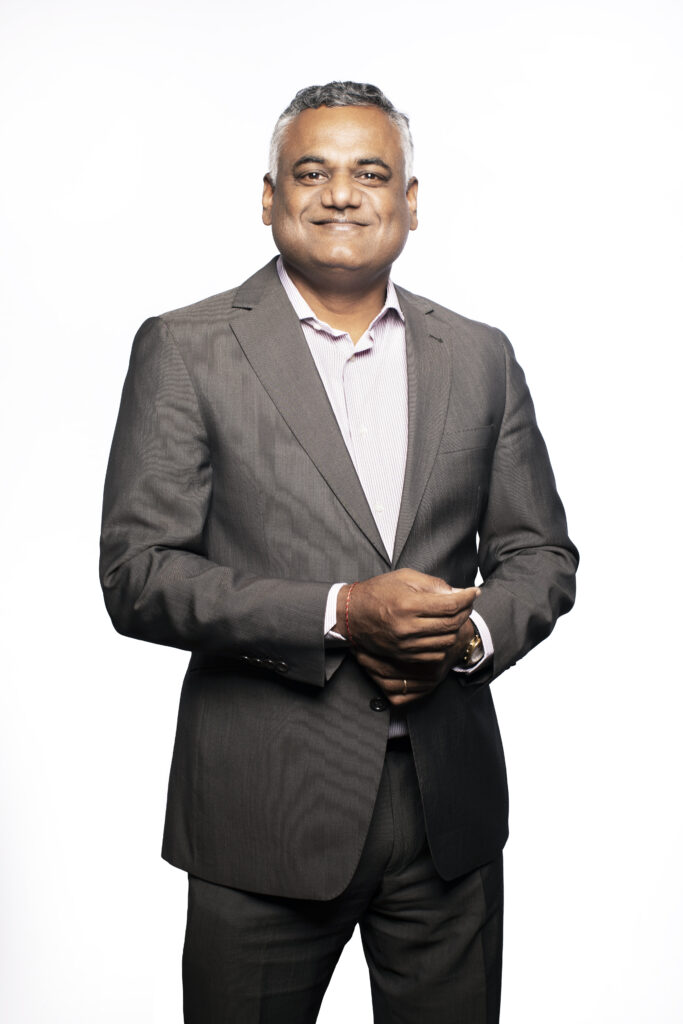 I am very much looking forward to being part of the HiiL team."
It is an honour and humbling to be asked to contribute to HiiL's mission — reimagining justice that is accessible and user-friendly to the largest number of people. This urgent need will be achieved through social entrepreneurship and innovation, and my primary focus for now will be to further strengthen our organisation and continue HiiL's international expansion."
Shekhar has an extensive career in the corporate and philanthropic sectors. Prior to joining HiiL, Shekhar led the Resources departments at Médecins Sans Frontières where he also served as an Executive Board member. His career covers more than 15 years of experience managing complex international environments, both in the corporate and NGO sectors. Additionally, his hands-on experience in international operations brings valuable expertise to help co-lead HiiL's growth and to help us achieve more impact in the countries where we work.
Shekhar takes up his role on 1 November. His appointment is part of HiiL's new realignment process emphasising a country-based strategy. This approach will enable HiiL to deliver more impact on the ground and concentrate on achieving people-centred justice. Shekhar will lead operations across HiiL and play a key role in strengthening our local presence in strategic contexts.
"I am delighted to welcome Shekhar to the team," said Sam Muller, CEO of HiiL. "His experience and expertise are exactly what we need to scale further and deliver people-centred justice in line with the promise of SDG16.3 and Our Common Agenda."
In Our Common Agenda, the Secretary-General of the United Nations acknowledged that despite the promise of SDG16 "many justice systems deliver only for the few." António Guterres made clear that our shared priority is "transforming justice systems in ways that strengthen the bonds that hold our societies together." HiiL is committed to supporting this cause.
"Shekhar joins HiiL at an important moment when our substance work needs to scale," said Maurits Barendrecht, HiiL's director of research. "I look forward to working with him and strengthening our agility, creativity, and results-driven approach."
HiiL is growing fast. In 2021, funding from the Dutch Ministry of Foreign Affairs, Swedish International Development Cooperation Agency, Dutch Postcode Lottery, MoTT Foundation, and European Union among others, supported our ability to make the necessary steps that catalyse change.
At HiiL, we are excited about this new appointment which further paves the way for our new country-based strategy to deliver user-friendly justice for 150 million people by 2030.
~~~
For media inquiries, please contact:
Emmy Dexel
Senior Communications & PR Advisor
emmy.dexel@hiil.org
About HiiL
The Hague Institute for Innovation of Law (HiiL) is an international social enterprise committed to user-friendly justice. Our global mission is to ensure by 2030 that 150 million people can prevent or resolve their most pressing justice problems. To achieve this, we gather data and use evidence-based practices that promote 'what works' and help stimulate and scale game-changing justice innovations worldwide.
---