Justice is about the common people. That's why we go straight to the people in various countries to measure their justice satisfaction and learn about their legal needs.
Supporting Justice Innovations
After thousands of years of outdated justice, we think it's about time we speed things up. That's why we find and support the best justice in a region or country.
Real justice transformation requires diversity and shared commitment to a goal. Our experts help create transformations that are grounded in reality. Come together around a challenge.
We keep track of what works, what the barriers in solving the most prevalent legal problems are and what the 'dead-ends' in the justice sector are. Curious? Read on.
In the past 15 years we have developed a unique data-, research-  and innovation-driven approach for delivering our mission.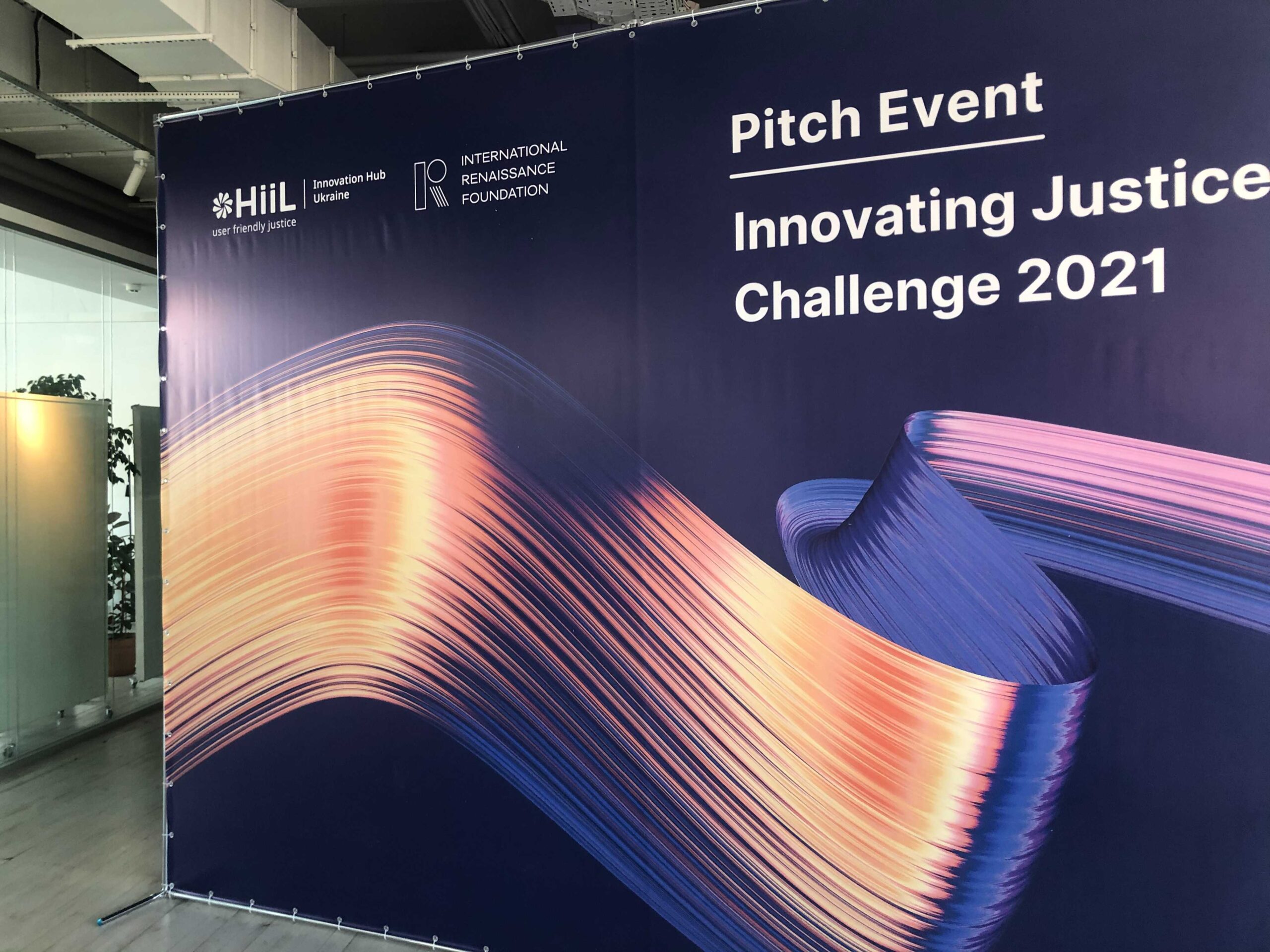 On 13 and 14 July, 32 innovators from eight countries across Africa, the Middle East and Ukraine pitched their justice innovations to a panel of regional experts and general audience. The Pitch Events serve as part of HiiL's 2021 Innovating Justice Challenge which launched on 15 March and provides justice sector innovations a chance to compete for a place in the HiiL Justice Accelerator Programme.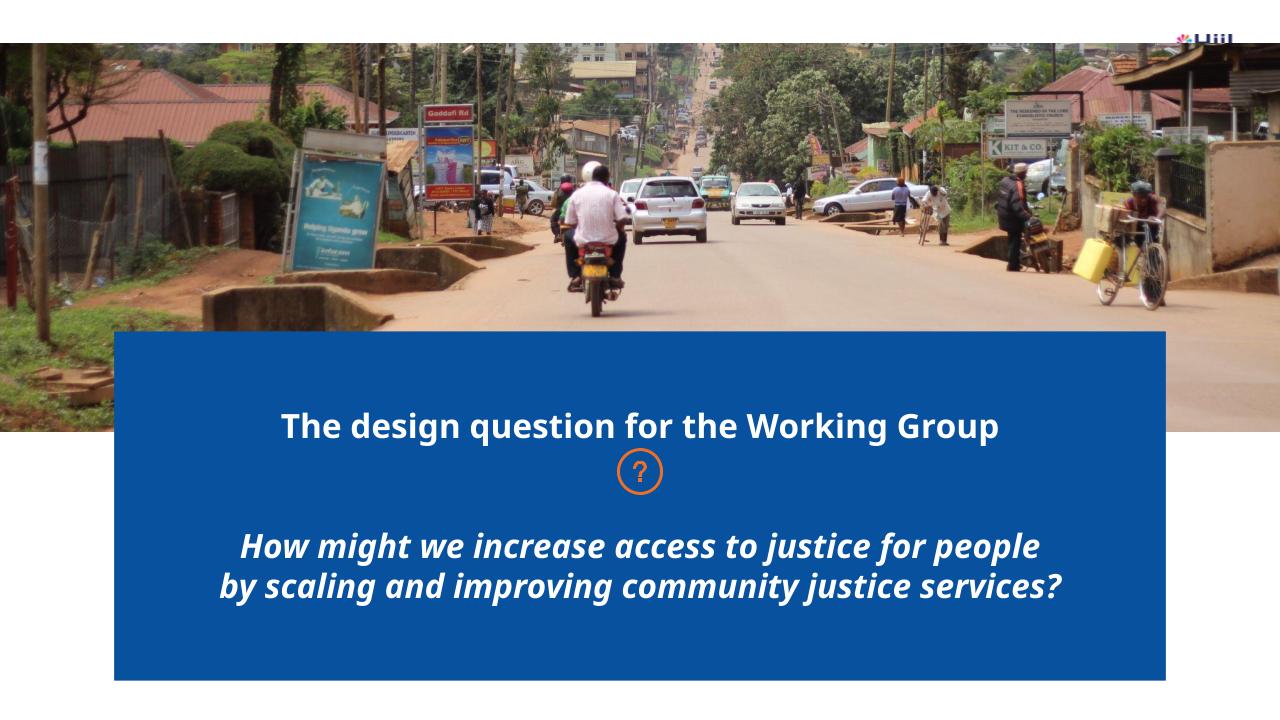 In an effort to strengthen Gamechangers in each category, HiiL has begun to convene working groups with justice sector experts to identify best practices that can help scale up community services and make them more effective in their respective contexts.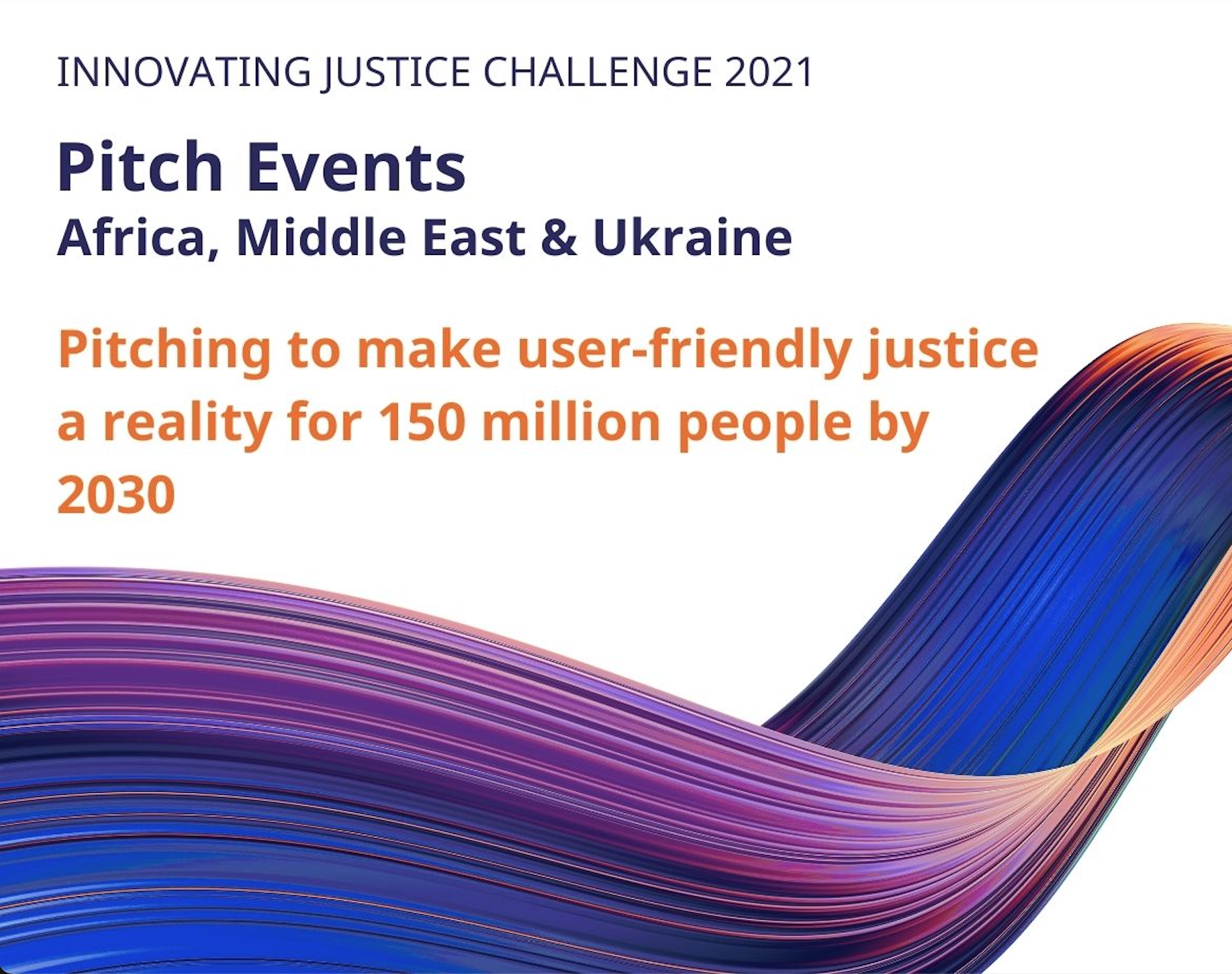 The Pitch Events will be streamed online and you are invited to tune in! You can register to watch the startups pitch their ideas and engage with the amazing teams that we believe have the potential to make justice user-friendly for their communities!