HiiL works in partnership with public officials, justice sector professionals, entrepreneurs, and investors to realise people-centred justice and help reach SDG16.3 – equal access to justice for all. Through our work, we help justice practitioners to build solutions which allow people to resolve or prevent their justice problems. This means more people can get on with their lives faster, enhancing their wellbeing and economies.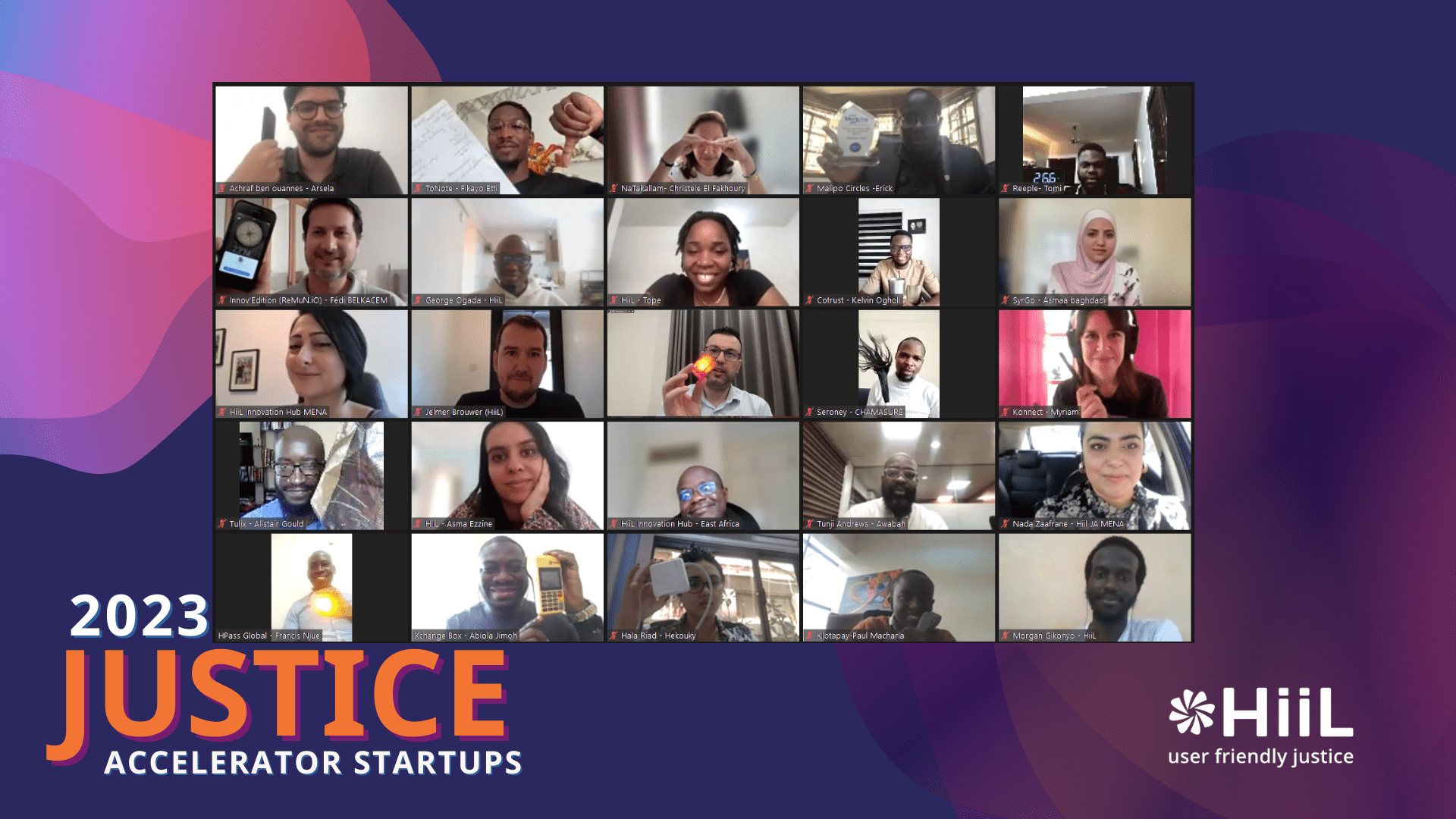 We are proud to introduce the next generation of impact startups transforming access to justice.
This year, the diverse Justice Accelerator startup portfolio consists of 17 startups, answering different justice issues in Tunisia, Nigeria, Kenya, Lebanon, Palestine, Jordan and Egypt. Discover each of them.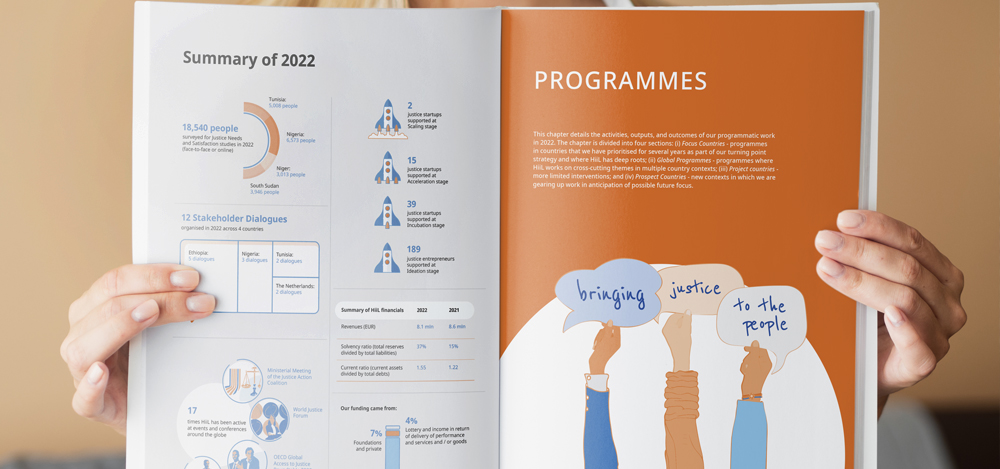 2022 was the year in which people-centred justice programming went from 'How To Do It?' to 'Let's Do It!'. We saw this shift as we worked together with justice practitioners on improving access to justice. In close partnership with the ministries of justice of Niger and Burkina Faso, we completed two new national Justice Needs and Satisfaction surveys.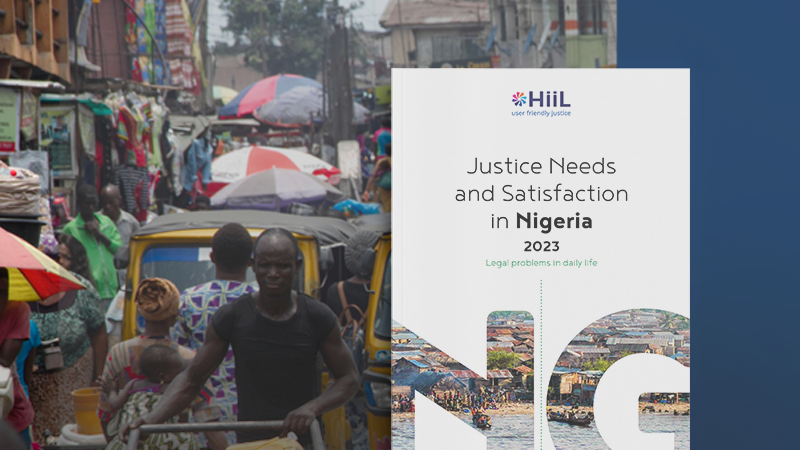 Nigeria is on a journey towards a better justice system, with efforts well underway to promote access to justice for all. In recent years, this energy has moved into the justice sector, especially in Imo, Ogun and Kaduna States, where HiiL and partners have worked to bring about people-centred justice. On 25 April, Nigeria took another step in this effort with the launch of the 2023 Justice Needs and Satisfaction (JNS) report.