Forthcoming report from HiiL, UNHCR, and ARRA to detail recommendations and findings following a study of everyday legal problems affecting refugees in Ethiopia.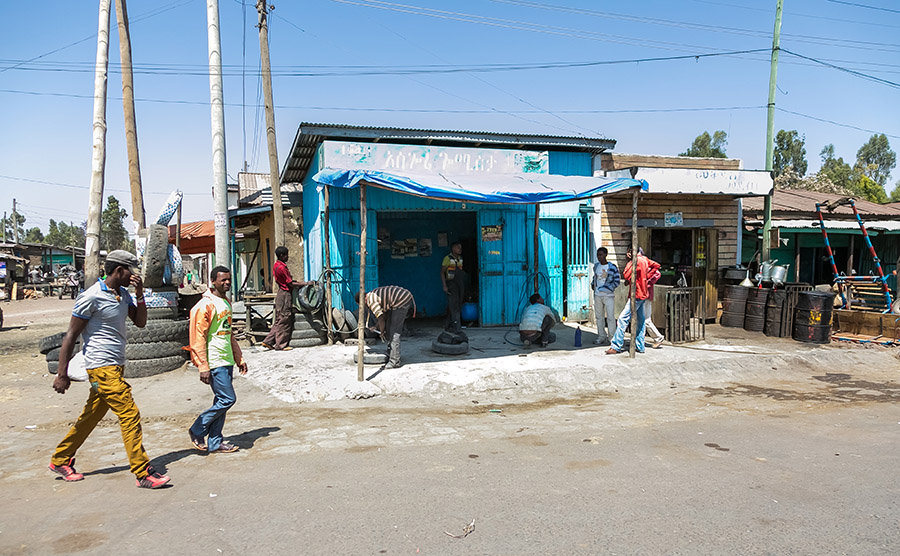 According to the United Nations High Commissioner for Refugees (UNHCR), roughly 800,000 refugees currently live in Ethiopia, making it home to the second largest refugee population in Africa. Most of these displaced persons have fled conflicts in South Sudan, Eritrea, and Somalia. As this population continues to grow, however, a new reality has set in for the Government of Ethiopia. Under this backdrop and led by the Agency for Refugees and Returnees Affairs (ARRA), Ethiopia has begun taking gradual steps to integrate refugees with their host communities.
"The fact is that many refugees remain in their new host country for years," said Jelmer Brouwer, the Data Analysis & Reporting Officer at HiiL and a co-author of the upcoming report. "In Ethiopia, it's likely that most people won't return home anytime soon. The question now is, how do you improve the lives of these refugees and help them resolve their conflicts."
Identifying the justice needs of refugees and host communities in Ethiopia enables the design of accessible, user-friendly justice services empowering refugees and host communities to resolve their legal problems.
To answer this question, HiiL partnered with UNHCR and ARRA to identify and understand the justice needs of displaced communities in Ethiopia. This Justice Needs and Satisfaction study surveyed 1,200 refugees and an additional 801 members of host communities. The study concluded in November 2020 before the crisis ensued in the Tigray Region.
"Given the scale and partnership, this is the first study of its kind in Ethiopia," said Gijs Verbossen, a Senior Researcher at HiiL and co-author of the report. "Our interviews and empirical findings are still highly relevant for the Tigray Region and perhaps even more so considering the central role that justice has in conflict resolution and restoring peace and stability."
The survey sampled refugee populations from seven refugee camps in two regions along the Eritrean and Somali borders.
Snapshots from the report include:
Approximately 4 in 10 refugees experienced a legal problem during the last four years in Ethiopia.
Crime was recorded as the most prevalent and pressing justice problem experienced by refugees (58%) and members of host communities (37%).
Only 21% of refugees' resolved their most serious legal problems compared to 40% of the legal problems experienced by Ethiopia's general population.
More than 80% of both the refugee and host community populations have access to a phone suggesting an opportunity for identifying and delivering justice needs and services.
Refugees trust camp services and security providers, including Refugee Central Committees and camp-based police. However, these units lack enforcement powers that can provide fair and responsive outcomes. Courts and lawyers are inaccessible to refugees.
The report is set to be released on 18 May 2021 during a launch event convened with the Government of Ethiopia, the Dutch Ministry of Foreign Affairs, ARRA, and UNHCR.
Further Reading:
~~~
HiiL – user-friendly justice:
HiiL (The Hague Institute for Innovation of Law) is a social enterprise devoted to user-friendly justice. We are committed to realising justice that is easy to access, easy to understand, and useful. By 2030, HiiL aims to have facilitated the justice needs of 150 million people worldwide. As friendly rebels focused on concrete improvements, we will do this by stimulating innovation and scaling what works best in the lives of people. Data and evidence are central to this effort and all that we do towards delivering justice. HiiL is based in The Hague, known worldwide as the International City of Peace and Justice.
---