According to statistics, in South Africa there are more than one hundred and twenty thousand registered not-for-profits (NPOs). These South African NPOs operate in a demanding world. Their end users are generally the most vulnerable groups in society. It is a world where delays and costs related to the drafting of documents can have a serious impact on the well-being of the users of NPO services. In 2018, we scouted and found a solution. JusDraft was created to help deliver vital automated legal documents, completely free of charge. What prompts such a radical new way of doing business?
JusDraft was initially developed in response to HiIL's Innovating Justice Challenge in early 2018 by Epoq Legal. JusDraft is a real-time online legal services tool designed for South African NPO's that can be used to draft legal documents and complete court forms quickly and easily for people in need, without the need for an attorney. JusDraft participated in the 2018 Regional Finals of the Innovating Justice Challenge in Southern Africa and entered our Justice Accelerator in October 2018. Since then, they have not only launched their service but helped more than 60 non-profit organisations with their legal documentation. They are now working on adding other types of legal documents to their website and exploring some exciting new partnerships.
"At HiiL, we strongly believe that innovation is needed in the justice domain around the globe," says Ellen Tacoma, Director of the Justice Accelerator program, "JusDraft is a great example in contributing to that challenge".
Of these NPOs, 95% serve the communities in which they are based, offering diverse programs depending on their mission and expertise. JusDraft wants to be a one-stop-shop for all NPO document-drafting and support services. Currently, JusDraft are collaborating with various organisations to offer services in areas of family law, criminal law, employment law and finance law. JusDraft is planning, however, to incorporate aspects of property law users find helpful, motoring and more. First, they will be the number one service provider of this kind for NPOs, but eventually, they want to make their services available and suitable to other organisations looking for a legal drafting platform.
"We continuously strive to live up to our tagline, 'making law easy'; by providing uncomplicated, real-time document automation technology," says Emile Gerber, the COO of Epoq Legal (the parent of the JusDraft initiative). Epoq Legal's core business is automated technological solutions, and they offer online legal documents to the commercial sector.
After recieving business development support form us, JusDraft successfully launched their platform May 2019. The JusDraft journey is a testament to the appetite that exists for supporting NPOs and access to justice in South Africa. A range of supporters helped to shape the platform ahead of the launch. For example, Lipco Law For All are generously provided the legal advice helpline open 24/7 all-year, plus some helpful infographics. and another organisation, DebtBusters offer their skills in debt management services. The platform is further made holistic and rich in choice for uesrs for its inclusion of Baobab.law's self-help video tutorials for users.
COO Emile Gerber and the team behind JusDraft are a proof of the social benefits justice innovation can deliver he said, "We're really excited about making a positive impact in South Africa with the JusDraft venture". We are also so proud that the Innovating Justice Challenge is not just finding, but actually inspiring brilliant initiatives like JusDraft to start making impact.
With the support of our partners in Southern Africa, the Dutch Postcode Lottery, we are scouting a new wave of jutsice innovations from the region. For more details, you can visit www.hiil.org/justinnovate.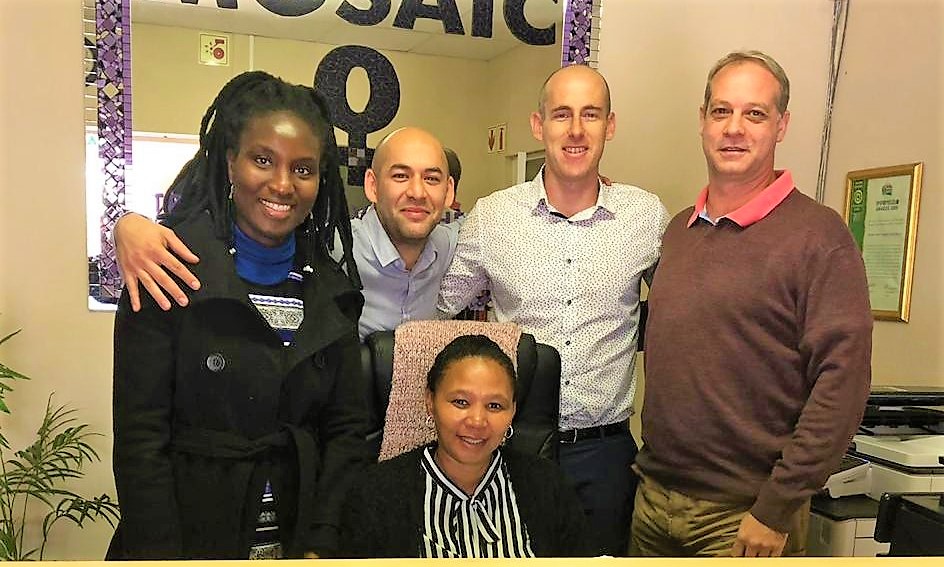 ---