Following a rigorous process of selection, HiiL is proud to present the next generation of Justice startups in its 2022 cohort. Tackling justice issues of Crime, Land, Family, Neighbors and SMEs the 15 startups come from Nigeria, Tunisia, Rwanda, Kenya and Lebanon. In the next six months, they will participate in an intense programme of 25 workshops and masterclasses as well as receive mentorship from top experts. They have a dedicated coach who supports them on an ongoing basis. The startups will also receive a grant funding of 10,000 EUR.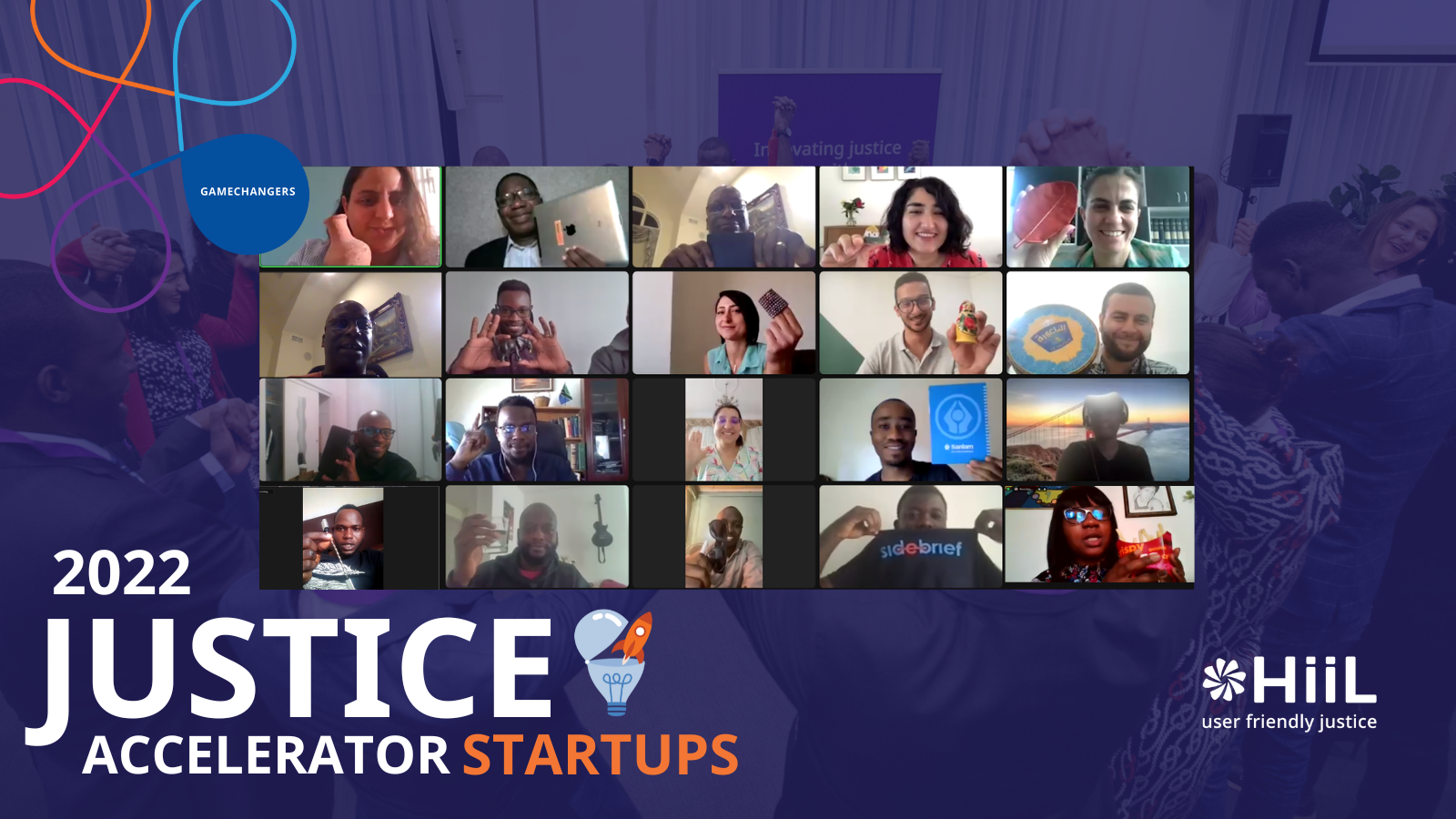 Throughout the programme, there are plenty of opportunities to learn from each other. The innovators bring their challenges to the group, and collaborate in identifying solutions. Motivated by their strong commitment to delivering justice, these innovators will challenge each other toward maximising impact. It's a fun journey of getting to know each other better and building long-term friendships.
Equipped with its expertise in understanding justice needs, relationship and collaboration with stakeholders, know-how in innovation and business, The HiiL Justice Accelerator scouts and accelerates startups with sustainable and scalable business models that address people's everyday justice needs.
On February 15, 2023, at Demo Day, the startups in the 2022 accelerator cohort will take the (virtual) stage to showcase their achievements. A jury of investors and justice experts will also select the three most promising startups as the winners of the Innovating Justice Award. These startups will receive additional funding of up to 20,000 EUR.
At HiiL, we are deeply inspired by the fierce commitment of innovators to closing the justice gap. Using innovative solutions, startups aim to address the problems of large numbers of people as fast and effectively as possible.
Join us in congratulating the 2022 cohort and the start of this exciting new journey.
Here they are from Kenya, Rwanda, Nigeria, Tunisia, and Lebanon:
Kenya
---
Rwanda
---
Nigeria
---
Tunisia
---
Lebanon
Related Posts
---