On 16 September Dr. Sam Muller, CEO HiiL, gave a keynote speech at the Dutch SDG Cafe, which was devoted to SDG16 this time.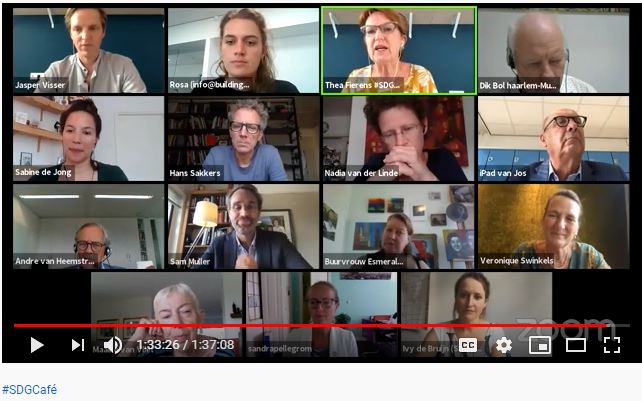 In his presentation, the founder and CEO of HiiL set out the tremendous challenge that justice systems face in this time of crisis. Strong and effective justice systems are critical for an effective health response, ensuring that the burdens of the economic downturn are shared equitably, and for supporting a speedy economic recovery.
We now see that justice systems are asked to do more than ever at a time that resources are diminishing significantly. Therefore, the private sector needs to somehow be brought on board to meet SDG16. He called for the private sector to support Entrepreneurship For Justice.
The three elements of a partnership that HiiL initiated, were shared:
Contribute to the Covid-19 Justice Rescue Fund;
Support the HiiL Justice Accelerator;
Contribute to the HiiL Justice Innovation Growth Fund.
Here you can read Sam's presentation about Entrepreneurship For Justice.
---