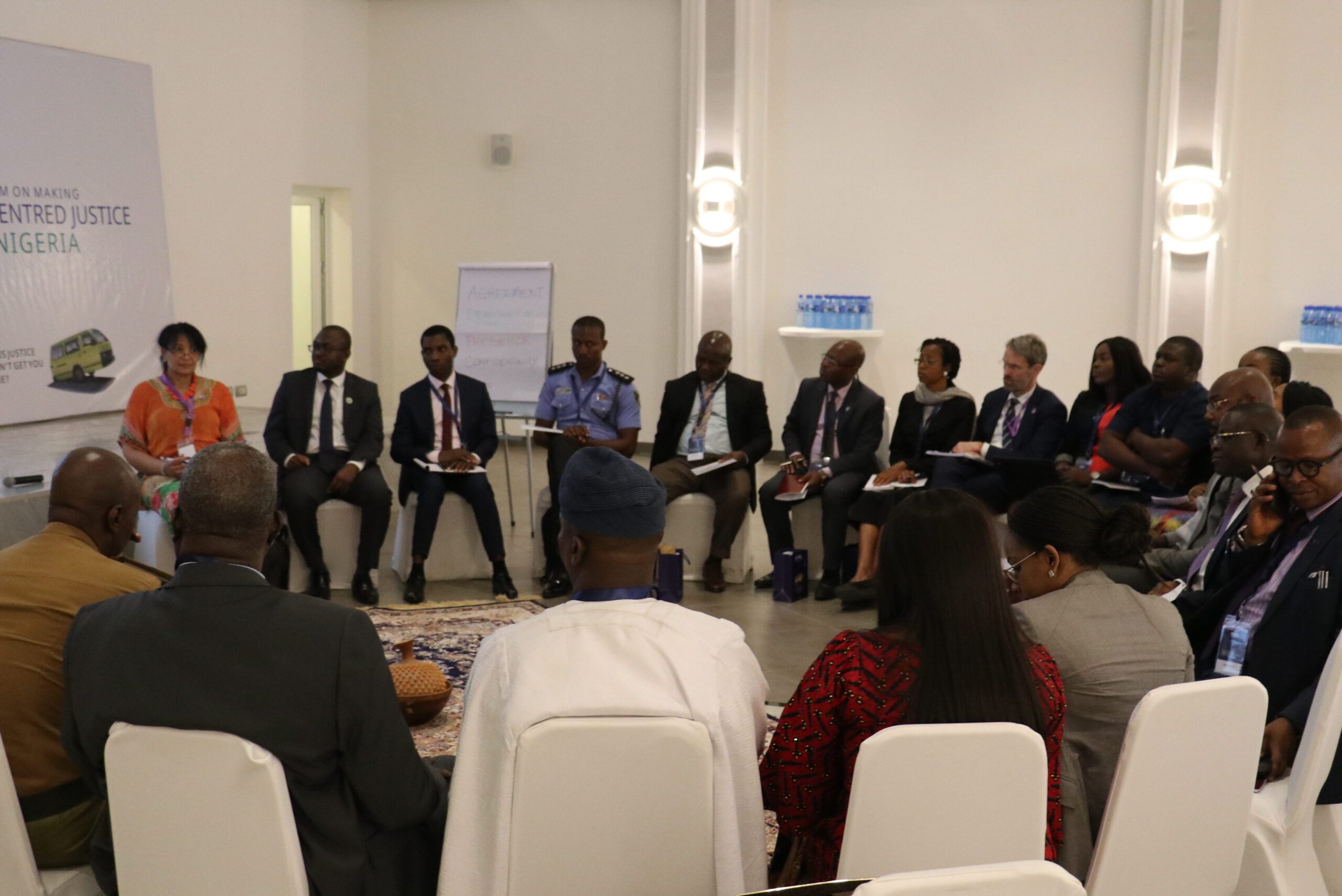 15 October 2020 a new justice strategy is launched transforming justice in Imo state, Nigeria, to be more user-friendly for citizens. This justice strategy has been developed by a coalition of leading stakeholders from the justice ecosystem in Imo state. This coalition reflected the multi-layered reality of the justice system in Nigeria and represented the government, civil society, and academia.
Why do we need people-centred justice in Nigeria?
Findings of the Nigerian Justice Need and Satisfaction Survey 2018 focussing on Imo state show that:
71% Imo people experienced one or more legal problems;
64% of Imo people find their legal problem completely resolved, that leaves 37% without a complete resolution or even anything;
The most pressing legal problems people face are related to: money, neighbour disputes, employment problems, crime, and housing;
87% of Imo people seek information and advice for their problems, mainly through their personal network, less than 20% of the people seeking help go to the formal justice system.
These findings were the fundament of realizing a real change 'on the ground'. With the support of HiiL and REOS a Justice Transformation Lab was conducted in Imo state, Nigeria.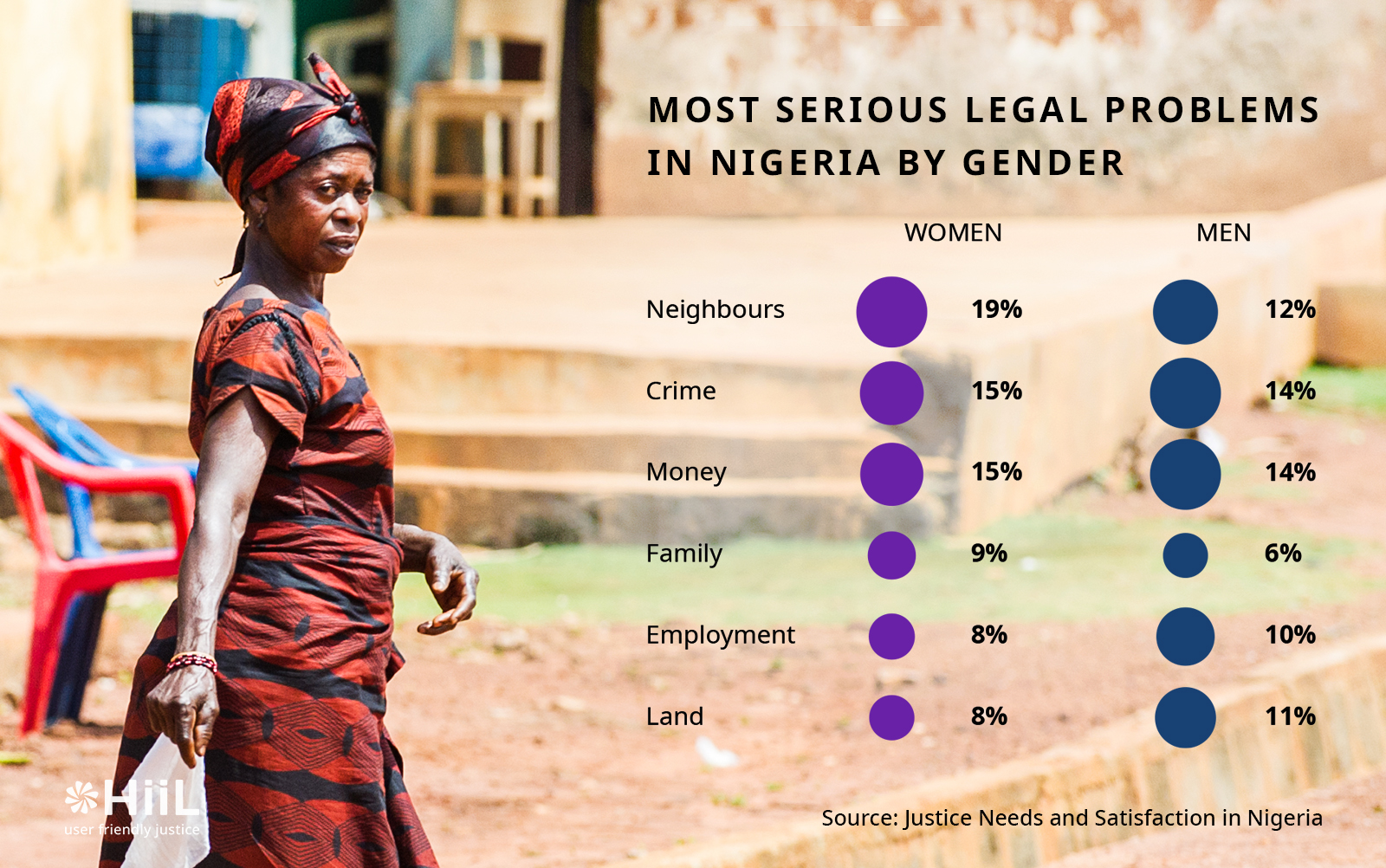 Transforming justice in Nigeria
In two dialogues a coalition of justice leaders worked on driving innovations that contribute in making justice accessible to all people facing legal problems in their daily lives.
The talks focused on common legal issues one by one, defining the challenges faced to citizens and the system. They define solutions and build credibility and trust with partners needed to make it successful. These solutions are called 'innovations' and strengthen the justice system in responding to citizens' needs. The result of this Justice Transformation Lab is a justice transformation strategy for better ways to prevent or resolve justice problems in Imo state.
The new justice transformation strategy
For Imo state five justice needs were identified. These were based both on nation-wide survey data, Nigerian Justice Need and Satisfaction Survey 2018 and the dialogues with representatives of the Nigerian justice ecosystem.
The five areas the strategy targets are: 1. Crime; 2. Money-related disputes; 3. Employment disputes; 4. Land disputes; and 5. Neighbours/Family disputes. For each of these justice areas, concrete improvements in the lives of citizens were formulated (justice transformation goals) and given smart targets. In addition to these plans, greater benefits for citizens is achieved by identifying innovations that might support more than one goal.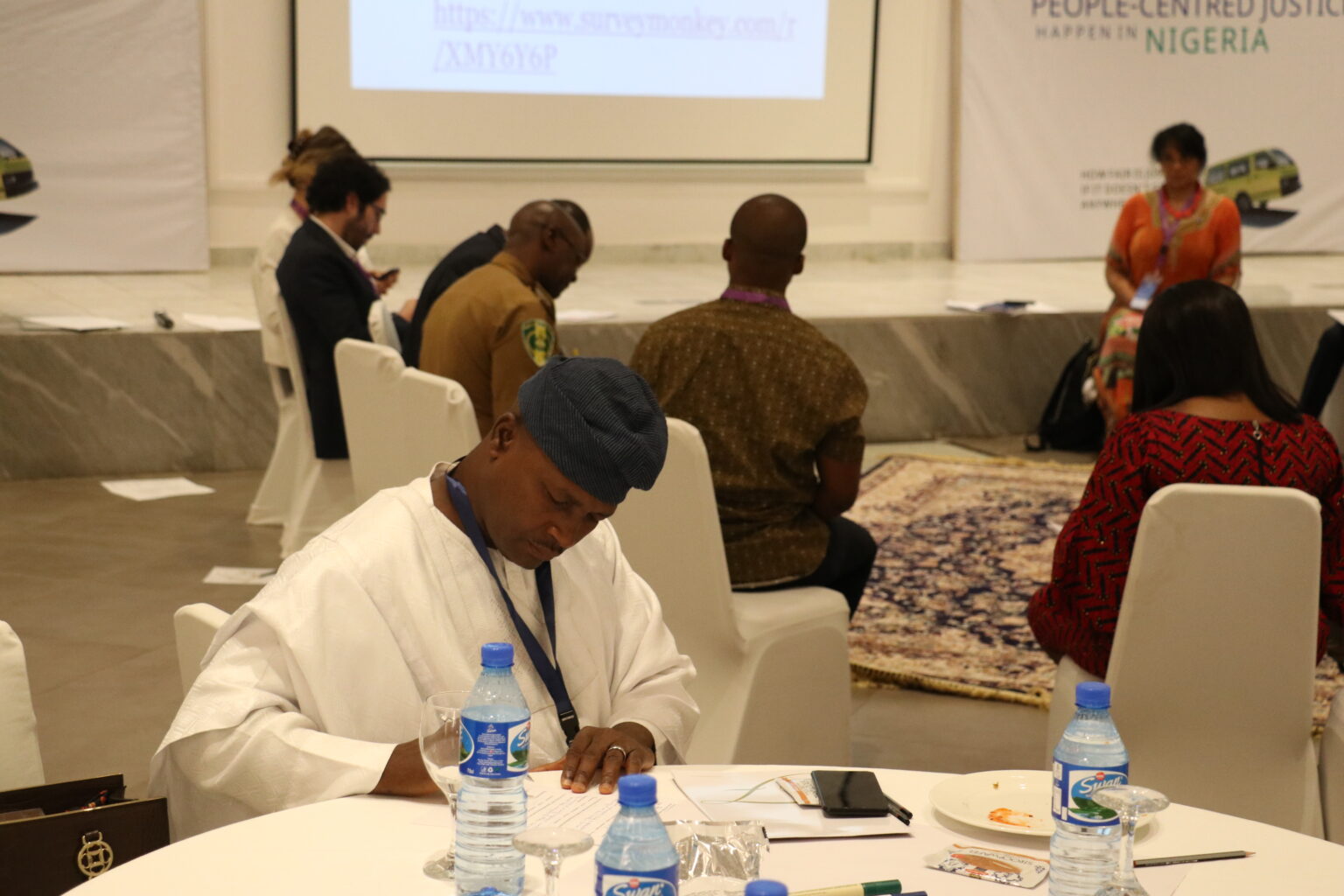 Three justice transformation pathways
Three of such justice transformation pathways were identified by the dialogues. The justice transformation pathways deliver people-centered justice through the use of innovative procedures that are realistic now and in the foreseeable future.
These three justice transformation pathways for Imo people are:
Alternative Dispute Resolution (ADR) as the first port of call in the justice delivery process using "Imo Justice Movement" as the catchphrase;
Grassroots engagements to increase awareness of the justice delivery process and their rights;
Access to digitization of court proceedings, including virtual proceedings.
Embedded in these pathways are two game-changers (items 1 & 3, above) that create the greatest impact for improving the lives of citizens in Imo state.
All the above is done with the ultimate goal in mind: delivering people-centred justice for Imo state.
The next steps involve potentially finding the game-changers in Justice Innovation Labs. I look forward on sharing news on these developments.
More information about making people-centred justice happen in Nigeria:

2018 Justice Needs and Satisfaction (JNS) Survey: More than 6.000 randomly selected adult Nigerians were asked about their legal needs and what they do to try to get access to justice.

Forum on making people-centred justice happen in Nigeria, 5th March 2020: The Forum allowed HiiL with its partner REOS, to initiate the process of listening to leaders in the Nigerian justice sector interact with each other.

News item 'Meeting of the Elders: Dialogues on Nigerian legal challenges'.
---