During the fourth webinar in a 5-part series on strengthening the people-centred justice movement in Uganda, HiiL's specialist Armi Korhonen presented research methods and best practices for collecting qualitative data. This article is the third piece in a series recapping the capacity building webinar series, 'Research Methods to Measure Justice'.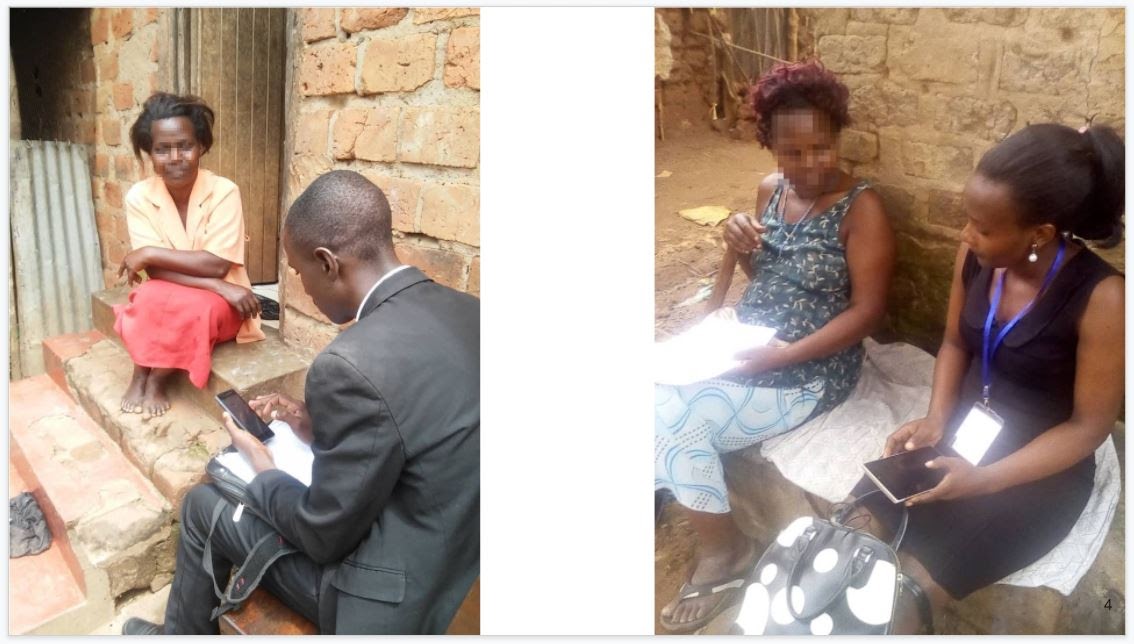 "Interviewing as a qualitative research method focuses especially on experiences and opinions. The aim is to have an in-depth understanding of a selected topic and explore the realities that go into how people experience it and shape this reality they live in."
With those opening lines, Armi Korhonen, Justice Sector Advisor at The Hague Institute for Innovation of Law (HiiL) welcomed innovators and practitioners from Uganda's justice sector for a webinar on qualitative research methods and practice.
"As practitioners, we want to investigate a real-world issue as a research problem and ask ourselves 'Why are we doing this?', 'Why do we want to engage in this research?'," said Armi. "And keeping in mind that qualitative research will only measure an opinion, experience, or concept."
In leading the session, Armi advised participants to first identify in a few sentences the essence of what they seek to accomplish and why. "You want to be as specific as possible about your topic and examine your own ideas and reasons behind selecting it," said Armi.
One useful exercise to help identify one's research problem and goal is to complete the following sentences:
We have noticed …
However, we are not sure about/if …
We want to know …
With this research we aim to know more about/if …
Conducting interviews
From here, practitioners can continue by defining where to find the information needed to answer the research question. With interviews, this means asking a question: 'Who knows what I want to know?'
Qualitative research experts refer to this as sampling or, in other words, identifying sources for information. Different interview formats include:
In-depth interviews: Typically 1 on 1 formats.
Focus groups: A group of people who discuss the issue and share their own experiences.
Qualitative surveys: For example online surveys consisting of open-ended questions that emphasize short responses and encourage participants to complete the surveys in a timely manner.
The interviews can also be complemented with observations and/or secondary research sources such as published research, legal documents, internet resources, information found at local libraries, data and info from NGO sites, and other available materials. Selecting the sampling method that works best depends on the research setting. The research question you choose should help steer the approach you take.
Interviews, however, receive significant attention in qualitative research and mainly because they are easy to organize and provide opportunities for conversation and follow-up. Three typical interview formats to consider when conducting qualitative research are Structured, Open, and Semi-structured.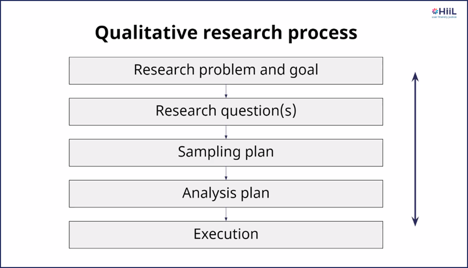 Although most interviews are conducted in a semi-structured format, Armi and other qualitative research experts advise interviewers to explore all the formats and different approaches in a creative way, "So long as you are clear about your intention and goals," said Armi.
When asked how researchers might approach individuals who might feel insecure or unwilling to participate, Armi recommended stating one's intentions and goals clearly to engage respondents and offered these tips and best practices to keep in mind:
Be specific about your research purpose to allay concerns or skepticism.
Anticipate skepticism: Prepare a brief concept note, email, or text message ahead of time that outlines who you're working with and what the results will be used for. How will your research be presented and get reported?
Be flexible about meeting your participants. Remember, their involvement is voluntary.
Be honest and transparent.
Respect people's privacy and give them a chance to express any concerns.
In the end, interviews are about building trust and creating a space where people feel comfortable. A good interview seeks not only to answer your research questions but to respect the interviewee's time and participation. And interviews that are not too long and that give both parties a sense of accomplishment can have the greatest impact.
"It's about being open and forthright, listening actively and politely, and recording the information responsibly," said Armi.
The final webinar in the 'Research Methods to Measure Justice' series will take place on 8 December 2020. The session titled, Applying User-Centered Justice Data will be public and open to all. If you wish to attend, please RSVP via manasi.nikam@hiil.org
Further Reading:
---