Innovators share inspiring stories on how they use data to bridge the justice gap.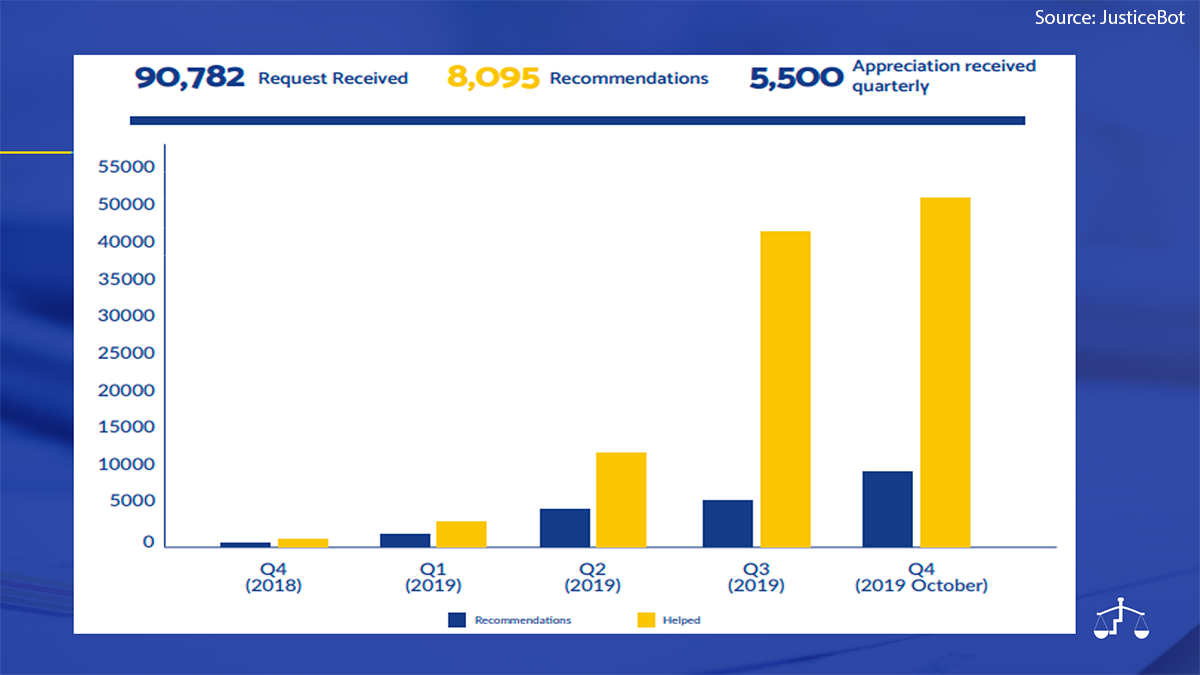 "What gets measured, gets managed." This adage served as inspiration during the 4th and final webinar focused on Research Methods to Measure Justice in Uganda. Justice innovators gathered to discuss the use of data and reflect on the past, current, and future opportunities for promoting a bottom up approach to justice and accountability. Led by The Hague Institute for Innovation of Law (HiiL) and its partner Evidence and Methods Lab (EML), the webinar featured three innovators from Uganda who shared their experience using data in the design of their own organisation's mission.
"Data is important for all work but even more critical to people-centred justice," said Michael Katagaya of EML and who moderated the webinar session. "Justice touches everyone's life and is something we must all advocate for. By placing data at the centre of that matter we can ensure an evidence-based approach to understand the magnitude of the problem."
Prior to the presentations, Rachael Ampaire, Programme Manager Uganda at HiiL, highlighted findings from the Justice Needs and Assessment Survey conducted by HiiL in Uganda last year.  The survey conducted a nationwide assessment of the justice needs of 6,000 Ugandans spread across 14 districts. The empirical data laid out challenges and opportunities facing justice workers in Uganda.  
Anatoli Kirigwajjo from Yunga Technologies explained how he used data from the JNS 2016 survey and the Ugandan Justice Dashboard to introduce a feature to Yunga, an alert system that connects neighbours to each other and to law enforcement in the event of a personal attack or emergency. By tapping a button from a Yunga device, neighbours and police could be notified and called to the rescue. The justice tool introduced a feature that allows victims of domestic violence to send an alert to their local police station. The alert is sent in real-time to the family unit of the police. Anatoli explained that this feature gained special relevance during the Covid-19 lockdown as gender-based violence had increased in Uganda and across the world. 
In addition to exploring data and the innovating justice sector in Uganda, participants also discussed the impact of Covid-19 on access to justice.
"During the lockdown lawyers have been identified as non-essential workers and this has led to court cases being dismissed," said Michael. "Because courts could not convene, that slowed down access to justice. However, one area where we could strengthen access to justice is by improving networks. Specifically, working better together with other justice actors in different sectors and across communities. We are definitely stronger if we work together."
In the second presentation, Freweini Beyene, Co-founder of JusticeBot, shared how their friendly Facebook chatbot provides legal advice. "We're trying to close the information gap in which 65% of Ugandans have little or no access to legal advice, as revealed by JNS 2016, and so people can better understand their legal rights," said Freweini.
JusticeBot is concerned with the lack of knowledge that disempowers people and their ability to make their lives better. Additionally, one striking reality is how the population of Uganda in just 30 years has doubled to over 70 million people.
"The justice sector hasn't been able to respond to the needs of this growing population," said Beyene and thus, compounding the lack of empowerment. In terms of data, JusticeBot also conducted their own research and discovered that roughly 50% of issues in Uganda relate to land and property disputes. As a result, JusticeBot has shifted focus to this area.
Mary-Anne Ndove of Zzimba Games shared how insights from HiiL's JNS encouraged the development of new approaches to bridge the justice gap facing Ugandans. In HiiL's JNS survey, data revealed the prevalence of land justice problems and confirmed that people usually seek support first from friends followed by family and their extended social networks. That led Mary-Anne and Zzimba Games to leverage their gaming approach and people's relationships to provide assistance and boost knowledge of land acquisition. The result, a land title acquisition game presenting 17 issues of land disputes. "Games are common in communities," she said during her presentation. "They form trust within social environments, and they can be educational too!"
Altogether, the webinar offered a glimpse of the power of data and how it can transform efforts to improve access to justice in Uganda. Justice innovators around the world can take inspiration from these grassroots organisations to harness data when designing interventions to address the justice needs of citizens and to hold justice providers accountable. Together, these efforts can boost the capacity of justice institutions to provide justice that is affordable, accessible, and easy to understand.
Further reading:
---