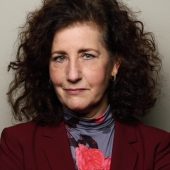 Mrs. I. van Engelshoven (Ingrid)
Chair of the Supervisory Board


Ms van Engelshoven is an experienced political leader. She held positions in the city of The Hague and in the National Government of the Netherlands. She is a people-centred leader, adept in bridging differences and building coalitions. Passionate about arts, culture, and science and about creating equal opportunities for all.
She loves the complexity of issues in the public sector and excels in reducing this complexity and has the perseverance to work step by step towards solutions. She feels at home in the boardroom but also knows how to steer a complex stakeholder meeting. She can operate on a local, national, and international level. In Europe she was especially active in the negotiations on Horizon Europe. In UNESCO she was a driving force behind the Recommendation on the ethics of artificial intelligence. 
She is especially proud of accomplishments like:

– As party chair of D66 (the Dutch social liberals) she professionalised the party organisation, improved talent management and brought the party back in the centre of power.

– As deputy mayor of the city of The Hague she brought Leiden University to The Hague and built a Campus in the city centre Leiden University now has a thriving campus in The Hague. 
– After winning the local elections in The Hague in 2014, she built a coalition of 5 political parties bridging major differences for a new cultural centre, home of the National Dance Theatre, the Residentie Orchestra, and the Royal Conservatory(www.amare.nl).
– She initiated The Hague Humanity Hub, a cluster of NGOs and social enterprises on humanitarian aid, with the centre for humanitarian data of UN OCHA in the Centre. She managed to bring this UN organisation from New York to The Hague.
– Putting new legislation in place on the position of women in company boards. This in a coalition government where initially 3 of the 4 parties were against.
– As Minister of Culture, she put together a package of over three billion euros of Covid 19 support for the cultural sector in a political climate where public support for the cultural sector is not a given. After for years of silent negotiations and diplomacy she succeeded in bringing back Rembrandt's masterpiece "The Standard Barrier" to the Netherlands.
– In the Netherlands and in Europe she lobbied successfully for the establishment of the Einstein Telescope in the Netherlands and organised initial funding of 1 billion euro. Ingrid is a passionate long-distance walker. 
Her current project is to walk the E9 European Coastal Path, from Estonia to Portugal. Last summer she walked 500 km from The Hague to Normandy on her own, carrying a backpack. Ms van Engelshoven visits the theatre every week and is a supporter of arthouse film She also loves literature. In 2023 she will be chair of the jury of one of the Dutch major literary prizes .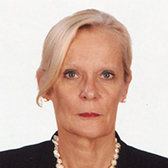 Ms. L. Cuelenaere (Leoni)
Special Advisor on Access to Justice at the Ministry of Foreign Affairs Former Netherlands' Ambassador until 2019.
Ambassador Leoni Cuelenaere has served with distinction in the Netherlands Ministry of Foreign Affairs for over two decades. Her assignments as Ambassador and Deputy Head of Mission were conducted in post- conflict countries with significant social, political and economic challenges. The foundation for her work has been a focus on the rule of law and human rights. She is currently serving as Special Advisor on Access to Justice at the Ministry of Foreign Affairs.
Prior to her return to the Netherlands in July 2018, Ms. Cuelenaere spent 14 years in different diplomatic
postings representing the Kingdom of the Netherlands across South Asia, Africa, and the Middle East. She
served in the following positions:
Netherland's Ambassador to Bangladesh 2015 – 2018
Netherland's Ambassador to Rwanda 2012 – 2015
Netherland's Ambassador to Yemen 2011 – 2012
Netherland's Ambassador to Sri Lanka 2008 – 2011
Deputy Head of Mission in Harare, Zimbabwe 2004 – 2008
In her current role as Special Advisor, she organized an International Conference on Access to Justice in the
Hague. She continues to be an outspoken advocate for rights of citizens in fragile states. This commitment
includes bringing relevant parties together to resolve issues.
In Bangladesh the focus was on labor conditions in the garment industry, water management, sexual and
reproductive rights and the situation of Rohingya refugees expelled from Myanmar.
Rwanda is a post-conflict country still rebuilding from the genocide of 1994. Massive flows of refugees from
Democratic Republic of Congo, Uganda and Burundi continue to impact the nation. The primary focus was
on the rule of law and human rights.
Ambassador Cuelenaere arrived in Sanaa, Yemen in the middle of a violent conflict which included bomb
attacks in the capital. Much of the diplomatic work was conducted in shelter due to the war-like situation.
The main effort was on preparation of the national dialogue and rule of law.
Ambassador Cuelenaere began her work in Sri Lanka during the final year of the 27-year long civil war. The
embassy was focused on conflict resolution, rebuilding lives of Tamil refugees and human rights.
Zimbabwe in 2004 began facing hyperinflation which left the general population without food and currency
without value. Extensive effort was given to establishing basic protection of Human Rights Defenders.
Prior to her overseas postings, Ambassador Leoni Cuelenaere was Deputy Director for the Department of
Migration from 2001- 2004.
Ambassador Cuelenaere presently serves as a board member for several (international) organizations.
She holds a master's degrees in law and in Dutch Linguistics and Literature from the University of Leiden.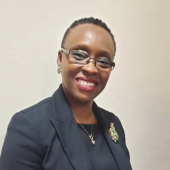 Dr. P. Schwartz (Priscilla)
Principal Consultant and Legal Counsel, Schwartz Advisory Limited
Dr Priscilla Schwartz is the Principal Consultant and Legal Counsel at SCHWARTZ ADVISORY LIMITED, a company of legal, business and development advisors, consultants and solicitors, providing services to public institutions and private entities engaged in public-private partnership projects, mining ventures and development activities in Sierra Leone.
Priscilla has over 25 years of invaluable experience as a practicing lawyer, adept in providing legal and strategic advice on public and private sector matters and over 16 years of academic practice and scholarship across diverse fields of law. Her legal practice and scholarship together reflect a distinguished career nationally and internationally, promoting a 'just' and sustainable development of the world's poor. 
Priscilla was the Attorney-General and Minister of Justice (AGMJ) of the Republic of Sierra Leone from June 2018 to July 2020, the first female to hold this office in the country. She deputised H.E President Julius Maada Bio as Chair of the Legal and Governance Cabinet Sub-Committee. She also supervised several Commissions and Boards within the justice sector and Chaired several governance related Committees.
She provided global leadership in the campaign for 'access to justice for all'. As Co-chair of the Task Force on Justice, she robustly canvassed the people-centered approach to justice delivery, especially SDG 16 on 'access to justice for all'. Together with Task Force partners, she coordinated the production of the "Justice for All" Report, which is the global reference for 'access to justice' solutions worldwide. 
Priscilla chaired the g7+ Conference on Access to Justice for Conflict-affected Countries at The Hague, in 2019. Under her leadership, Justice Ministers of the g7+ countries for the first time, made commitments on promoting 'access to justice' and adopted the Action Plan, which was subsequently launched at the UN High-Level Political Forum (HLPF) in July 2019. She also participated in the formulation of the 2019 'Hague Ministerial Declaration on Access to Justice'.
Priscilla transformed the justice sector in Sierra Leone by making its focus more people-centred. She established the Directorate for Access to Justice (DfAJ) to provide the technical lead in justice policy formulation and coordination and to ensure the effective implementation of the government's commitments on access to justice in collaboration with non-governmental partners.
 She hosted a historic conference on justice in Sierra Leone, which brought together several Ministers of Justice, partners and stakeholders to deliberate on accelerating the delivery of SDG 16. Under her leadership and direction, Sierra Leone was able to submit its Voluntary National Review on the implementation of SDG 16 on promoting access to justice at the HLPF in 2019. 
For the first-time in Sierra Leone, Priscilla took steps to highlight the plight of customary communities that are disadvantaged by the formal justice institutions. She commissioned studies on the restatement of customary law and the justice needs survey of vulnerable and marginalised communities. She undertook a comprehensive review of the Justice of the Peace (JP) institution to make them more accountable, representative and especially empowering of women from customary communities. She organised a side event at the UN General Assembly in 2018, which pooled expertise and experience in business, law, development and human rights communities, to identify ways to leverage rights-based approach to business and development in Sierra Leone. The recommendations influenced the setting up of the Investment Board, chaired by H.E the President.
Her collective effort has influenced the design of justice policies to ensure more efficient and cost effective use of informal justice systems alongside formal justice institutions to deal with the justice needs of the poor. She was able to attract funding to implement various projects to restructure the justice delivery system to improve lives.
Priscilla believes that innovation and technology are key drivers for the design of effective justice policies and service delivery. She translated this conviction in establishing the Justice Innovation Centre, to collect and coordinate the collection of data on the justice needs and experiences of the citizens and make justice services more accessible countrywide.
Her dedication and commitment to promoting 'access to Justice for all' globally and nationally, has made her the attraction for speaking engagements worldwide to raise awareness on the justice-deprived poor and the marginalized in societies. In August 2019, she was named among The Avance Media inaugural list of 100 Most Influential African Women.
Priscilla's stance on corruption and her determination to bring back accountability in governance was unrivalled in the role of Attorney-General and Minister of Justice in Sierra Leone. She set up and supervised three independent Commissions of Inquiry, to investigate cases of corruption and financial malpractices in government between 2007 and 2017. From this process, based on the findings of the Commissioners' Reports, she recovered for the State millions of dollars in both assets and monies.
From 1996 to 2006, Priscilla was State Counsel and Special Assistant to the Attorney General and Minister of Justice, at the Law Officers' Department. It was in these roles that she developed enviable lawyering skills in government policy formulation, strategic planning, and implementation of laws, agreements and programmes of Ministries, Departments and Agencies.
She worked with global institutions including the World Bank, the IMF, and the UN, on intricate international negotiations and policy studies including on the rule of law and anti-corruption. She conducted the first anti-corruption prosecution that convicted a Court of Appeal Judge in Sierra Leone. 
And her drive for the development of the rule of law led her to present an unorthodox impassioned plea in 2001 that persuaded the President of the World Bank to reinstate the legal sector project loan commitments which faced stiff competition for closure in favour of the disarmament and reconstruction loan recovery programme.
Priscilla was key in setting up the UN Special Court for Sierra Leone, including co-ordinating the Security Council visit to Sierra Leone, negotiating and drafting of the statutes and agreements, and their implementation.
Immediately prior to her appointment as the Attorney General and Minister of Justice, Dr Priscilla Schwartz worked as a legal academic between 2006 and 2018. She was the Director of the Energy and Natural Resources Law (Masters) Programme at the College of Professional Services, Royal Docks School of Business and Law, United Kingdom (2012-2018). She has lectured at the University of Leicester, UK, (2007-2012), Queen Mary, University of London, UK (2008-2011), School of Oriental and African Studies, University of London, UK (2011-2013).
Dr Schwartz possesses multidisciplinary legal expertise in the areas of trade, investment, energy, finance, natural resources, business, environment and sustainability regulation, which she has applied to develop, deliver and examine courses at several institutions, and in research and knowledge exchange activities worldwide.
She has made distinctive contributions to the advancement of legal knowledge in the stated fields of law, through authorship of high quality and widely cited refereed publications, where she offers critical perspectives on the role of law and policy in growth oriented development especially in Africa. Notable examples of her publications include: Energy Resources Financing (2018); Capitalism, International Investment Law and the Development Conundrum (2014); Public Private Partnerships and Government Services in Least Developed Countries (2013); Trade and Development Partnerships (2010); Sustainable Energy Infrastructure: Law and Policy (2009) and Sustainable Development and Mining in Sierra Leone (2006).
Dr Schwartz has applied subject expertise in 'Sustainability Law' and developed e-learning courses on the Right to Development (Rtd) and the SDGs. The courses cater for representatives from Governments, the UN system, NGOs, civil society, and academia, to enhance knowledge on the implementation of the SDGs. She was the Regional Project Representative for Europe to the UNOHCHR/Rtd and SDGs meetings in Geneva.
She has also developed several targeted innovative graduate curricula, including in Energy (LLM), and Oil and Gas (MSc), and International Law and Development (LLM). The courses focus on investment and sustainable resource exploitation in Africa and the Middle East. The courses were designed to enhance capacity of minorities in the energy and extractive sectors and have continued to successfully produce graduates from several resource rich African countries.
She has demonstrated academic leadership through founding and coordinating a vast international network of legal scholars. She is the Co-founder and was Chair of the African International Economic Law Network (AIELN) (2009-2015), hosted at the Wits University, Mandela Institute, Johannesburg, South Africa. AIELN is an organisation promoting legal knowledge on economic issues in Africa.
Dr Schwartz has earned international and domestic recognition in her field of expertise evidenced by regular invitations to participate in collaborative research projects, organise and speak at international conferences and other media outlets (e.g. the "BREXIT and UK Trade with Africa", BBC Radio London, 2016). She sits on editorial boards and peer reviews submissions for legal monographs and text books.
Teaching excellence and mentoring skills earned her positive peer and student reviews including the "Law Society Lecturer of the Year Award 2012" (University of Leicester); and the Students Union "My Academic" in 2014 and 2016 (University of East London).
She managed programmes and projects, including for Masters (LLM), doctoral studies (PhD), accreditation bids, research networks etc; in roles as Senior Lecturer, Programme Leader, Director, Co-ordinator and Chair, severally. She has supervised over 150 people, including students, academics, support staff, research communities and partners.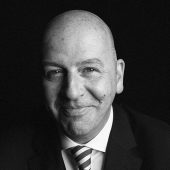 Mr. C. Maetze (Christof)
Vice-Chair of the Supervisory Board, Chair of the Finance and Organisation Committee.
Christof Maetze is a highly experienced and accomplished board member with 16 years of governance experience including audit and risk committees. He is results-oriented with focus on creating value for stakeholders.
Mr Maetze has deep expertise in strategy, finance and risk management. He has the proven ability to bring diverse perspectives, enable prioritisation and drive focused change in a board setting.
Mr Maetze is an energetic and enthusiastic professional with a passion for corporate governance and continuous improvement. He has a broad experience background that effectively combines three decades of financial service expertise with experience as a senior advisor, investor and board member.