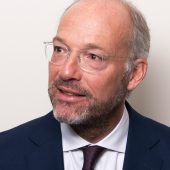 Mr. H. Schultz van Haegen (Haro)
Président du conseil de surveillance
Partenaire de Vondel Finance
Président du conseil pour le musée municipal Lakenhal à Leyde
Mr. Haro Schultz van Haegen worked as an attorney for 8 years at the De Brauw Blackstone Westbroek firm, he also served as negotiatior and legal manager at Shell betweeen 2001 and 2004. In 2004 Mr. van Haegen became a founding partner of Vondel Finance. He is also the chairman of the board for the Stedelijk Museum de Lakenhal and Treasurer for the Foundation Lucas van Leyden Mecenaat.
Mr. Schultz van Haegen has helped HiiL around the Innovating Justice Accelerator and is helping HiiL understanding the 'investment' world.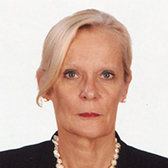 Ms. L. Cuelenaere (Leoni)
Conseillère spéciale sur l'accès à la justice au ministère des Affaires étrangères
Ancienne ambassadrice des Pays-Bas 
Ambassador Leoni Cuelenaere has served with distinction in the Netherlands Ministry of Foreign Affairs for over two decades. Her assignments as Ambassador and Deputy Head of Mission were conducted in post- conflict countries with significant social, political and economic challenges. The foundation for her work has been a focus on the rule of law and human rights. She is currently serving as Special Advisor on Access to Justice at the Ministry of Foreign Affairs.
Prior to her return to the Netherlands in July 2018, Ms. Cuelenaere spent 14 years in different diplomatic
postings representing the Kingdom of the Netherlands across South Asia, Africa, and the Middle East. She
served in the following positions:
Netherland's Ambassador to Bangladesh 2015 – 2018
Netherland's Ambassador to Rwanda 2012 – 2015
Netherland's Ambassador to Yemen 2011 – 2012
Netherland's Ambassador to Sri Lanka 2008 – 2011
Deputy Head of Mission in Harare, Zimbabwe 2004 – 2008
In her current role as Special Advisor, she organized an International Conference on Access to Justice in the
Hague. She continues to be an outspoken advocate for rights of citizens in fragile states. This commitment
includes bringing relevant parties together to resolve issues.
In Bangladesh the focus was on labor conditions in the garment industry, water management, sexual and
reproductive rights and the situation of Rohingya refugees expelled from Myanmar.
Rwanda is a post-conflict country still rebuilding from the genocide of 1994. Massive flows of refugees from
Democratic Republic of Congo, Uganda and Burundi continue to impact the nation. The primary focus was
on the rule of law and human rights.
Ambassador Cuelenaere arrived in Sanaa, Yemen in the middle of a violent conflict which included bomb
attacks in the capital. Much of the diplomatic work was conducted in shelter due to the war-like situation.
The main effort was on preparation of the national dialogue and rule of law.
Ambassador Cuelenaere began her work in Sri Lanka during the final year of the 27-year long civil war. The
embassy was focused on conflict resolution, rebuilding lives of Tamil refugees and human rights.
Zimbabwe in 2004 began facing hyperinflation which left the general population without food and currency
without value. Extensive effort was given to establishing basic protection of Human Rights Defenders.
Prior to her overseas postings, Ambassador Leoni Cuelenaere was Deputy Director for the Department of
Migration from 2001- 2004.
Ambassador Cuelenaere presently serves as a board member for several (international) organizations.
She holds a master's degrees in law and in Dutch Linguistics and Literature from the University of Leiden.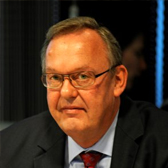 Mr. K. Rackwitz (Klaus)
Directeur, Académie internationale des principes de Nuremberg
Mr Rackwitz was born in Germany in 1960. He studied law at the University of Cologne, and upon graduation was appointed as a judge. For many years, he headed the division for information technology and reorganisation in the Ministry of Justice of North Rhine-Westphalia, with responsibility for large-scale reorganisation projects in the judiciary of his state.
Mr Rackwitz's experience in the above fields led to his engagement in the Advance Team of the ICC. Since January 2003, he was a staff member of the Office of the Prosecutor and contributed to building up the office from scratch and developing it into a worldwide operating Prosecution Office, currently with more than 300 staff members. As the Senior Administrative Manager of the Prosecution Office of the ICC, he was responsible for the budget, the reporting and all financial transactions of the Prosecution Office, general administration, Human Resources administration, IT, language services and the management of all information and evidence received by the Prosecutor. He worked in the field of IT law and has lectured for several years on civil law, commercial law and IT law at the Universities of Cologne and Düsseldorf and the Technical Academy of Wuppertal. Mr Klaus Rackwitz was selected and appointed as the new Administrative Director of Eurojust on 14 July 2011.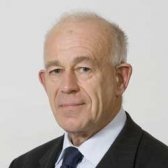 Prof. Dr. M. Scheltema (Michiel)
Commissaire du gouvernement, ministère de la Sécurité et de la Justice
Prof.dr. Michiel Scheltema was one of the founders of the Hague Institute for the Internationalization of Law (HiiL) and since 2006 he has been a member of the Programmatic Steering Board of the Institute till July 2012.
Michiel Scheltema was born in The Hague, in 1939. In June 1964 he graduated as a cum laude in Dutch Law from the University of Leiden. In 1965 Scheltema also obtained a LL.M degree from the Harvard Law School. In 1995 he acquired an honorary degree from University of Leiden. In 1965 Scheltema started his career as an official in the Public Law Legislation Division of the Dutch Department of Justice, where he worked until 1972. From 1972 to 1981, he was a professor of Constitutional and Administrative Law at the University of Groningen. In 1981-82 Scheltema was the Dutch Minister of Justice in the Cabinet Van Agt II and the Cabinet Van Agt III, on behalf D66. As a minister he was responsible for youth protection, law, offenders care, and immigration policy. While in office, he also dealt with the international legal and constitutional reforms. As a minister he also participated in the process of drafting the new Dutch Civil Code. In September 1983 he became a Government Commissioner for the General Administrative Law Act. From 1998 until 2004 Scheltema was Chairman of the WRR, i.e. the Scientific Council for Government Policy of the Dutch government, of which he was an advisory member since 1997. Since 2004, he is a member of the Management Council for Construction. Currently, Scheltema is also a visiting chair at the Ministry of Finance, Economic and Social Affairs dealing with the "Andere Overheid" program. Moreover, Scheltema is a board member of the Territotiale Decentralisatie and health center Bijum.
From 1965 to 1968, Scheltema was editorial secretary of the Common Market Law Review. In 1967 he became a general secretary of the State Commission for the Dutch Civil Law and, in 1972, he also became a general secretary for the State Committee on Privacy Legislation. He was employed by the "Ars Aequi" Magazine in 1968, where he wrote for the legislation section of the periodical. In 1983, Scheltema became a chairman of the Committee of General Rules of Administrative Law and in 1992 he chaired the External Parliament Committee on Ministerial Responsibility. He was also a chairman of the Evaluatiecommissie Vreemdelingenwet in 2006 and of the committee which examined the bankruptcy of DSB Bank, from 2009 to 2010.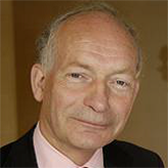 Mr. E. Wellenstein
Ancien négociateur commercial néerlandais et ambassadeur de l'ICC
Mr. Wellenstein was born in The Hague, Netherlands, on 15 November 1949. He holds a baccalaureate from the European School in Luxemburg and a degree in Economics from the University of Groningen which he obtained in 1975.
In 1976, after his military service, Mr. Wellenstein entered the Ministry of Economic Affairs, serving in the Directorate-General for Foreign Economic Relations, initially dealing with export financing and export subsidiary matters. From 1982 to 1985, he was Private Secretary to the Secretary of State for Foreign Trade. After a sabbatical leave at the Fletcher School of Law and Diplomacy (USA) in 1986 he was appointed Head of Division for Bilateral Economic Affairs with Asia, Africa and the Middle East. Then, in 1987, he moved to the Directorate for Multilateral Affairs as Head of the GATT Division. From 1989 to 1992, Mr. Wellenstein was posted to the European Directorate as Director of European Affairs, and was involved in the Maastricht Treaty negotiations.
In 1992, he was named Director for GATT, UNCTAD, Investment Agreements and Commodity Agreements within the Directorate for Trade Policy, and was involved in the Uruguay Round negotiation eventually leading to the creation of the WTO. In 1994, Mr. Wellenstein moved to the Ministry of Defence, where he served as Head of the Directorate-General for Budget and Management. His responsibilities included budget planning and financial management, strategic guidance and information management. Then, in 2002, he joined the Ministry of Foreign Affairs as Head of the International Criminal Court task force, holding the post of Permanent Representative of the Netherlands to the ICC.
From 2007, until his nomination as Permanent Representative of the Netherlands to the OECD, Mr. Wellenstein served as a member of the Change Team at the Ministry of Foreign Affairs. After his term at the OECD, he led reorganisations at the Dutch Ministry of Foreign Affairs. He recently retired from the Ministry.
Conseil de direction programmatique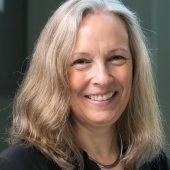 Prof. Gillian Hadfield
Président du conseil de direction programmatique
Richard L. et Antoinette Kirtland Professeur de droit et professeur d'économie à l'Université de Californie du Sud
Gillian Hadfield is the inaugural Schwartz Reisman Chair in Technology and Society, Professor of Law, and Professor of Strategic Management. She is also Director of the Schwartz Reisman Institute for Technology and Society. Her research is focused on innovative design for legal and dispute resolution systems in advanced and developing market economies; governance for artificial intelligence (AI); the markets for law, lawyers, and dispute resolution; and contract law and theory. She teaches Contracts; Problems in Legal Design; Legal Design Lab, and Responsible AI.
Prior to rejoining the University of Toronto in 2018, Professor Hadfield was the Richard L. and Antoinette Schamoi Kirtland Professor of Law and Professor of Economics at the University of Southern California from 2001 to 2018.  She began her teaching career at the University of California Berkeley and was previously on the University of Toronto Faculty of Law from 1995-2000. Her book Rules for a Flat World: Why Humans Invented Law and How to Reinvent It for a Complex Global Economy was published by Oxford University Press in 2017.
Professor Hadfield served as clerk to Chief Judge Patricia Wald on the U.S. Court of Appeals, D.C. Circuit.  She was the Daniel R. Fischel and Sylvia M. Neil Distinguished Visiting Professor of Law at the University of Chicago (Fall 2016), the Eli Goldston Visiting Professor (Spring 2012) and the Sidley Austin Visiting Professor (Winter 2010) at Harvard Law School, and the Justin W. D'Atri Visiting Professor of Law, Business and Society at Columbia Law School (Fall 2008.) She was a 2006-07 and 2010-11 fellow of the Center for Advanced Study in the Behavioral Sciences and a National Fellow at the Hoover Institution in 1993. She also has held Olin Fellowships at Columbia Law School, Cornell Law School, and USC and is a member of the Comparative Law and Economics Forum. She is past president of the Canadian Law and Economics Association and a former director of the American Law and Economics Association and the Society for Institutional and Organizational Economics and a member of the American Law Institute.  She is on the editorial committee for the Annual Review of Law and Social Science and previously served on the editorial boards for Law and Social Inquiry and the University of Toronto Law Journal.
Professor Hadfield is a member of the World Economic Forum's Future Council for Agile Governance and co-curates their Tranformation Map for Justice and Legal Infrastructure; she previously served on the Forum's Future Council for Technology, Values and Policy and Global Agenda Council for Justice.  She is currently a member of the American Bar Association's Commission on the Future of Legal Education, and the Dubai Courts of the Future Forum.  She is a Senior Policy Advisor for OpenAI in San Francisco, and an advisor to courts and several organizations and technology companies engaged in innovating new ways to make law and policy smarter, more accessible, and more responsive to technology and artificial intelligence including the Hague Institute for the Innovation of Law, the National Center for State Courts, LegalZoom, Responsive Law, Sagewise (building a digital jurisdiction for blockchain technology and smart contracts) and RhubarbFund (developing a blockchain-based system for online dispute resolution.)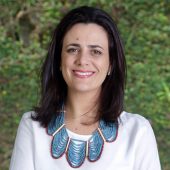 Mme. G. Ortega (Giuliana)
Responsable du bureau de la Fondation Laudes au Brésil
Giuliana Ortega has 19 years of professional experience working with sustainability related issues.
For the past 5 years, she has been serving as the Head of the Brazilian Office of C&A Foundation (now Laudes Foundation), a global private foundation that aims to transform the industry to harness its power for good.
In that position, Giuliana has worked with transition and change management, people management, stakeholder engagement, partnerships, strategic philanthropy and grant-making in areas such as human rights, labor rights, gender justice, community engagement, sustainable raw materials, organic agriculture and circular economy. 
Her previous experiences include working for C&A business, Ethos Institute and Natura. In those positions, Giuliana gained sound experience in creating and implementing sustainability strategies applied to the business, stakeholder relationships, international CSR standards and management of sustainable supply chains.  
She holds a BA in Business Management from University of Sao Paulo (Brazil), a post-graduation in Global Governance from the German Development Institute (Germany), and a Master degree in Sustainability and Responsibility from Ashridge-Hult University (UK).
Giuliana also serves as a Board Member of several organizations in Brazil, including InPacto, GIFE, and the Sustainable Fashion Lab.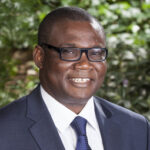 Innocent Chukwuma
Directeur régional
Fondation Ford,
Bureau pour l'Afrique de l'Ouest
Innocent Chukwuma oversees all grants making in the
sub-region from the Lagos office, whose mission is to ensure that all people have equal access to economic and social opportunities. In this position, Innocent manages the work on issues of democratic and accountable government, freedom of expression, and sexuality and reproductive health and rights issues. In addition, Innocent makes grants to support arts and culture.
He is the recipient of numerous honors, including the Reebok International Human Rights Award.  He is a globally renowned advocate for human rights and good governance. He holds a Master's degree in Criminal Justice from the University of Leicester and a bachelor's degree in   Religion   from the University of Nigeria. Prior to joining the foundation in January 2013, he founded and led the CLEEN Foundation to promote public safety, security and accessible justice in West Africa. CLEEN was the first African NGO to receive the prestigious MacArthur Foundation Creative & Effective Institutions Award.  In addition, Innocent has held various posts within the Civil Liberties Organization, one of Nigeria's first human rights organizations. He was also the chair of the Altus Alliance, a global network of nonprofits; Chair, Altus Global Alliance and visiting lecturer at Harvard's Kennedy School of Government, where he designed and taught a course on management of nonprofits in the Global South.