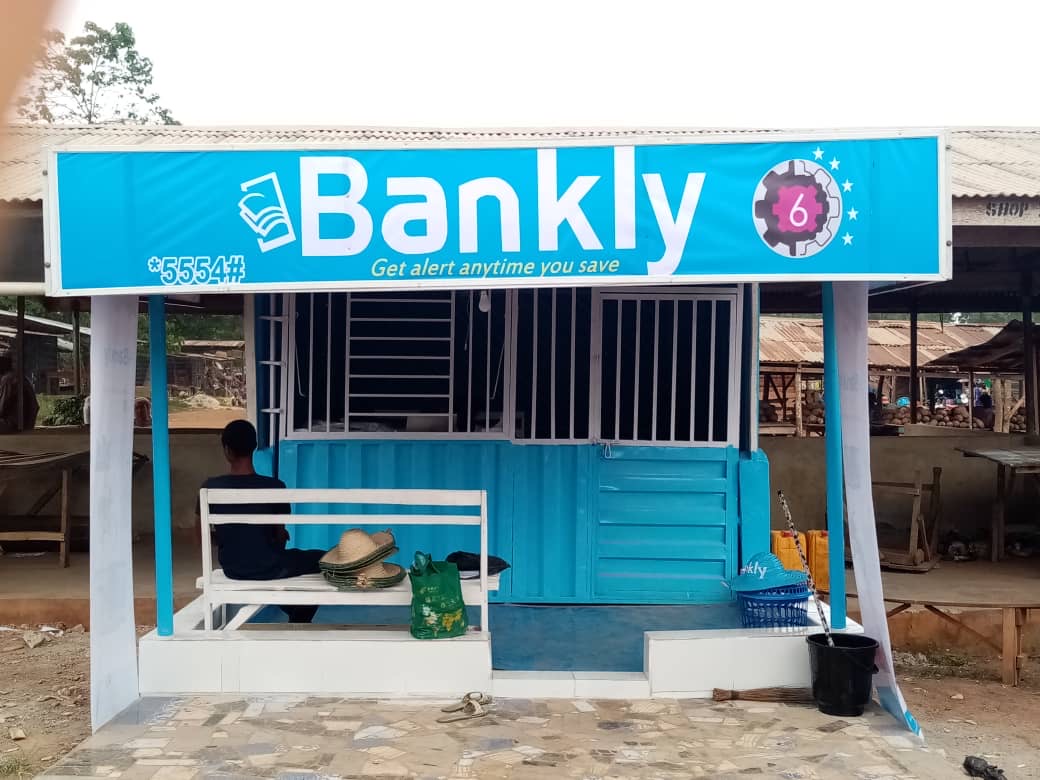 Around the world, petty traders and micro-business owners remain unbanked and underserved. Bankly is a savings and cash digitisation platform that allows its customers to save. This can transform families or business owners outcomes in emergencies.
Why is it a justice problem if people in Nigeria cannot access formal banks? 56 million Nigerians lack access to basic financial services, which also limits their access to financial tools that enable financial freedom; such as savings, micro insurance, transfers and so on. Due to lack of documentation, these ¨thin-files¨, do not have the credentials asked of them when applying for credit, savings accounts or insurances. Instead, they must rely on informal thrift collection known as Ajo or Esusu. This leaves people vulnerable in case of illness or death, fraud or loss of records.
Bankly uses technology to help people in these communities to protect and grow their income. The easy-to-use application does not require you to have a mobile phone. Agents use the application and the clients go to them or send instructions about managing their funds via SMS or USSD. So what are the benefits of taking basically the same informal approach to banking and digitising it?
First, Bankly is secure. It reduces the incidence of fraud and theft prevalent among informal thrift savers. Second, Bankly helps its clients create a digital and financial identity to enable broader access to financial services. Clients can build up a credit score and one day be able to transition to the formal banking systems.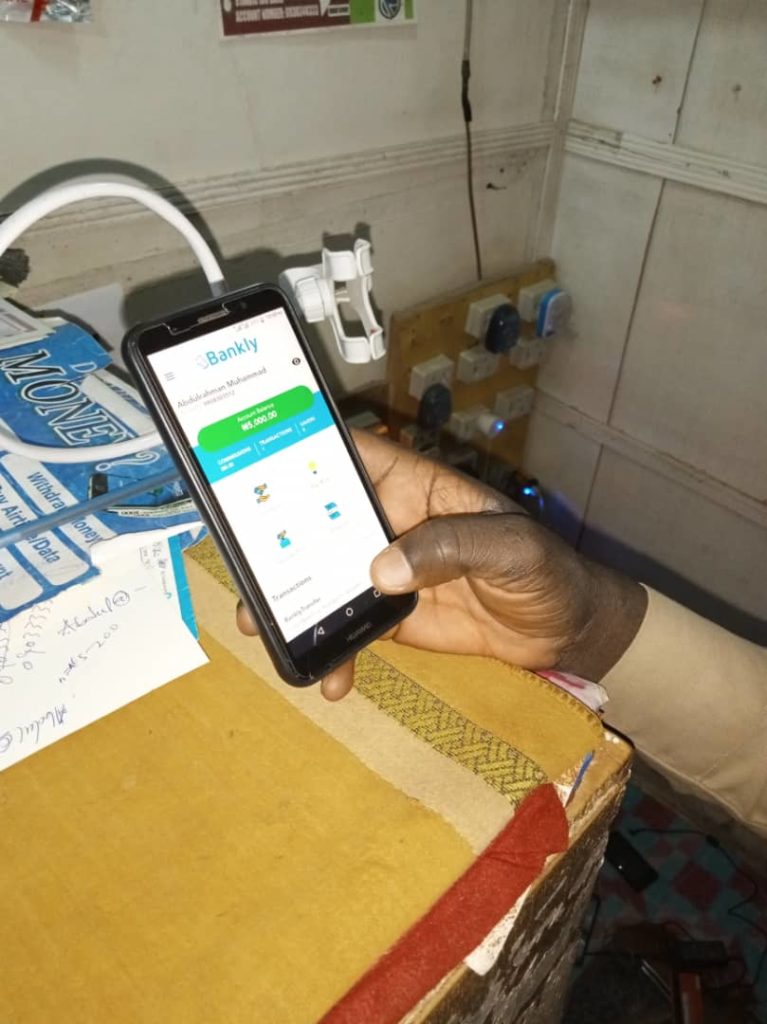 Bankly launched in July 2019, and to date have over 3000 agents delivering and over 17,000 customers. (That is very strong growth). But meeting their team, this is not at all surprising. The strong team comprises of the co-founder of Ping Express (a digital international remittances company), a partner of McKinsey & Co. (a management consulting company), a director of Interswitch (a payment processing company headquartered in Lagos) and two skilled tech entrepreneurs.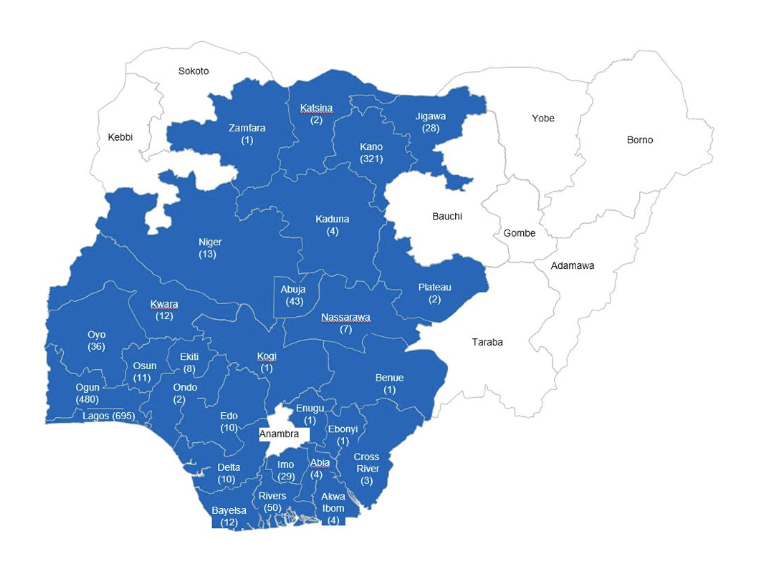 One of these two successful entrepreneurs was invited to join the Justice Entrepreneurship School (JES). The CEO and founder of Bankly, Tomilola Adejana flew to The Hague to participate in the JES and Innovating Justice Competition final. A female-founder and CEO, she can captivate a room. She gave a strong pitch at the Innovating Justice Forum in front of a panel of international judges.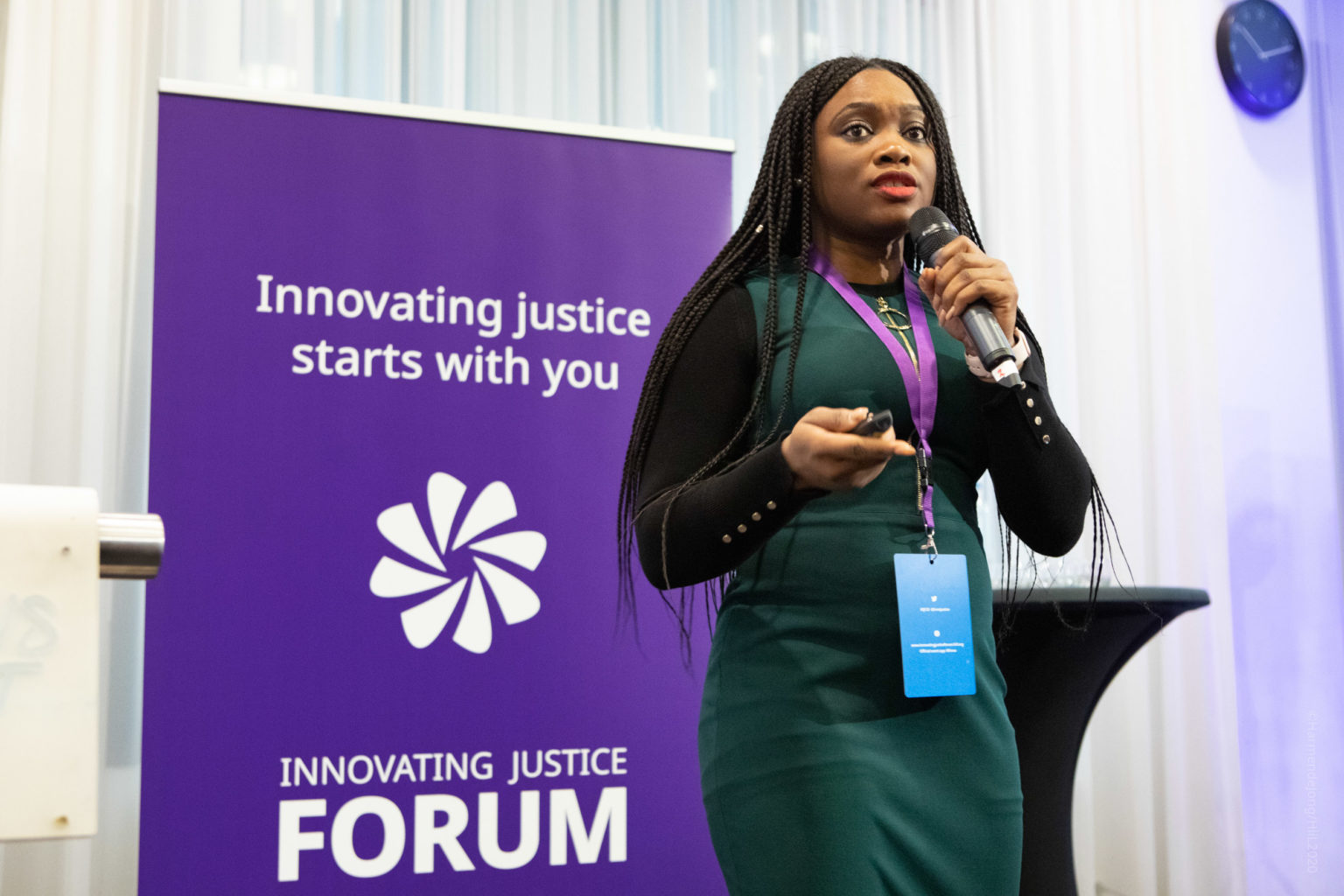 Her pitch, followed by quick Q&A, was the only testimony the three judges had on which to assess this innovation. The three judges were:
Jackie Nagtegaal (Jury member) Managing Director, LIPCO – LAW FOR ALL
Duncan Onyango (Jury member) Non-Executive Director, TradeMark East Africa
Linda Bonyo (Jury member) Tech & Immigration Lawyer, Lawyers Hub Kenya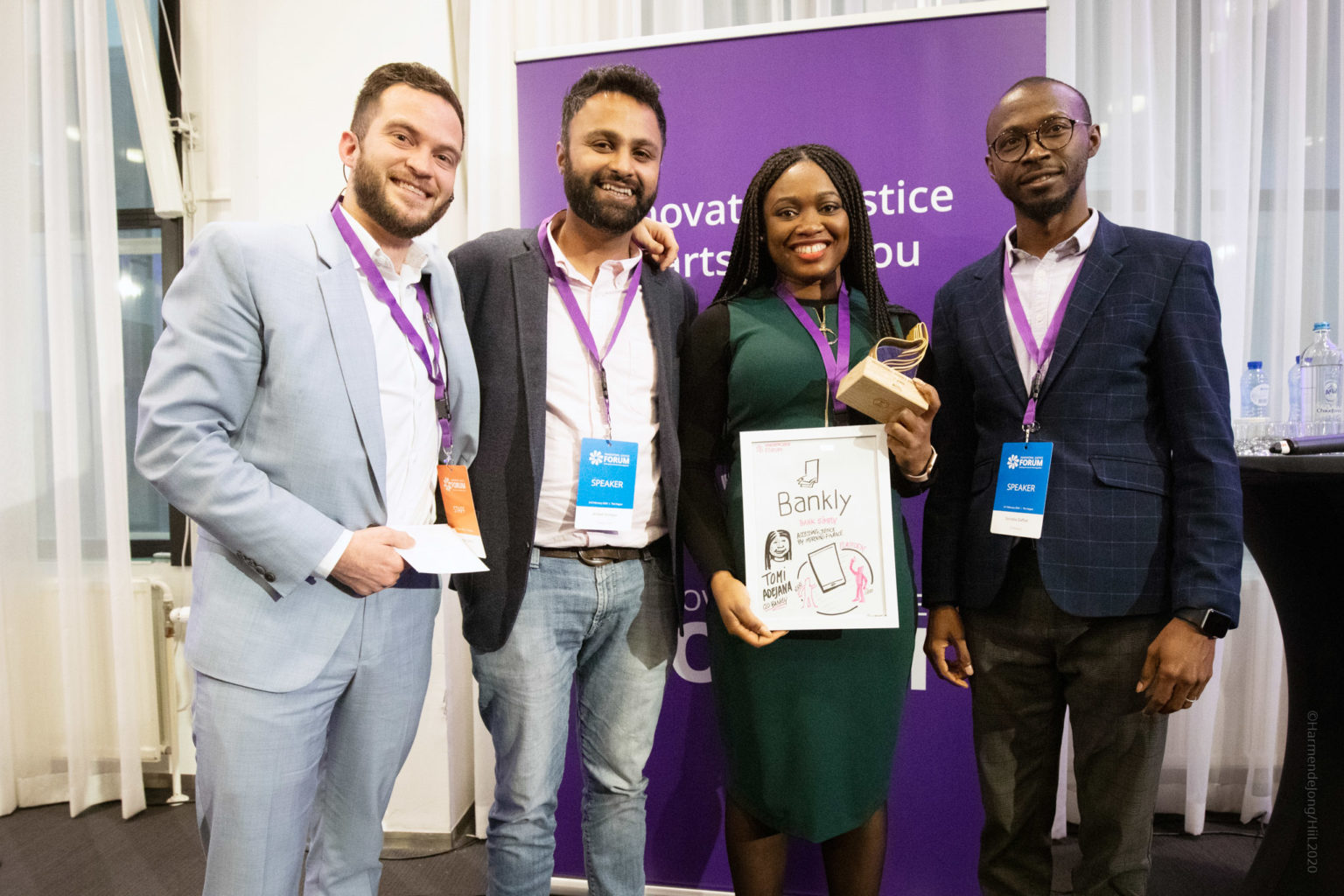 The room erupted with cheer on hearing the win was with Bankly. The next step, was pitching on an even bigger stage at The Peace Palace the following day. Tomilola Adejana did not miss the opportunity to address the Innovating Justice Forum audience from a stage usually dominated by men to remind the hall of the tremendous struggle women still face, and the often disgraceful treatment of women in boardrooms around the world.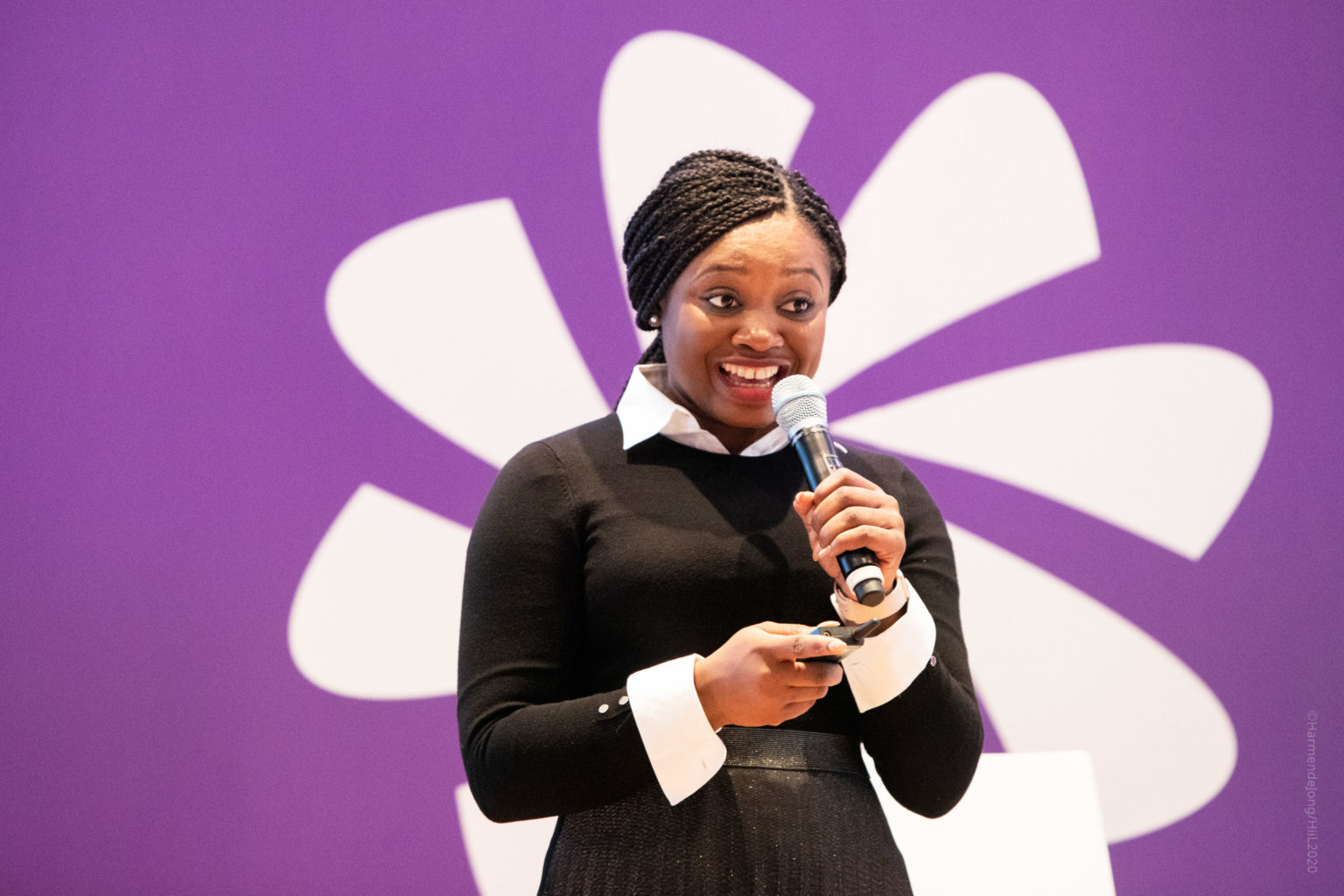 For more information please visit Bankly Over the following twelve months, Bankly are in the cohort of the HiiL Justice Accelerator receiving grant-funding, mentorship, business development tools and other tailored support.
---