"The daily justice needs for millions of Syrians remains urgent, and out of reach," said Theresa Smout, HiiL's Director of Justice Transformation, in her welcoming remarks during the event Stories of Change: Syrian Innovators for user-friendly justice. The 16 June event served as a capstone to Phase II of the Syria Justice Innovation Process (SJIP), a HilL-facilitated project committed to identifying and addressing the everyday legal problems facing Syrians.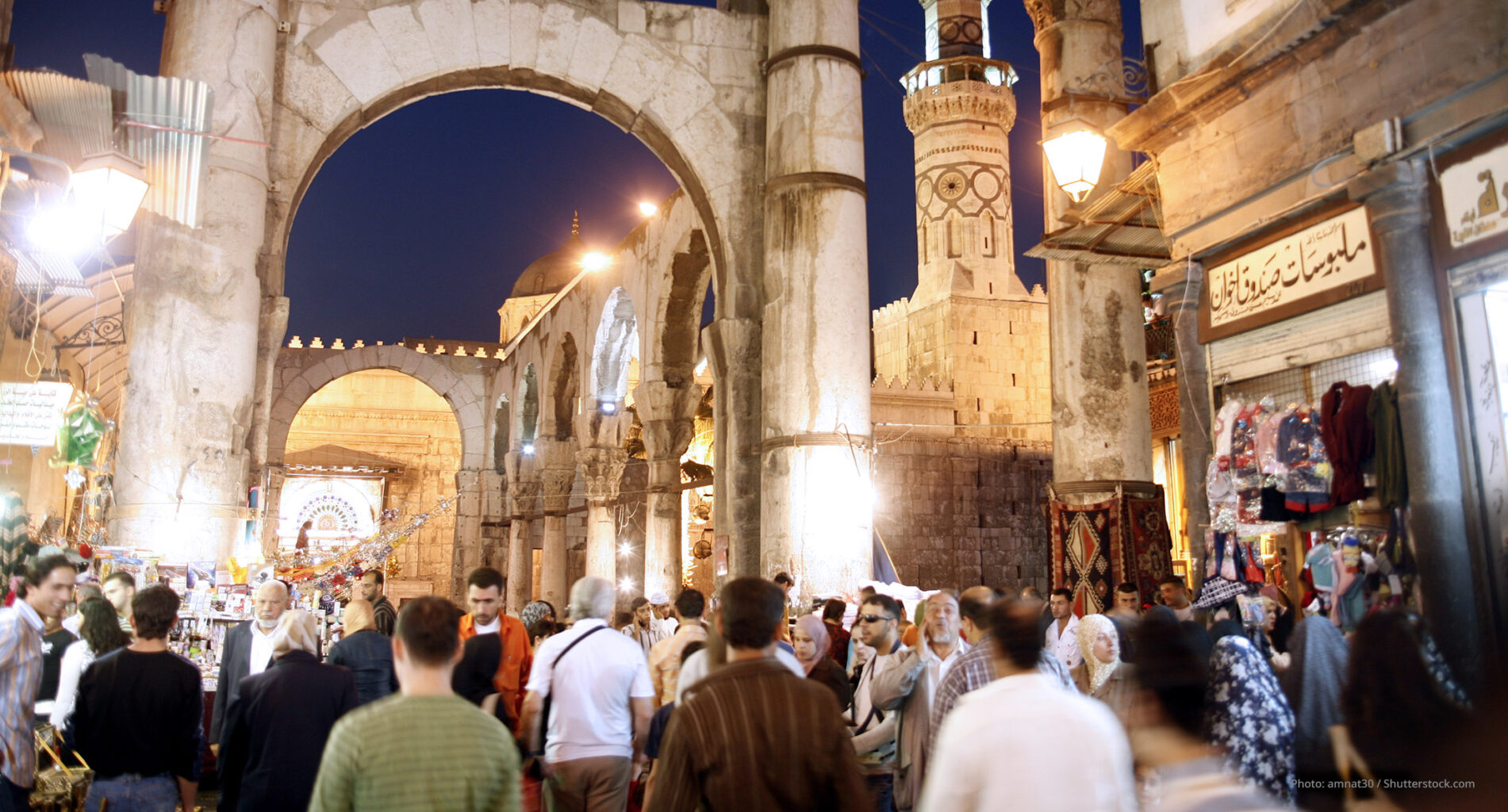 "SJIP illustrates the power of hope, hard work, dedicated focus and community," Theresa continued. "These results could not have been possible without the commitment of innovators, sub-grantees, expert guidance, and generous funding from the EU."
Led by a Stakeholder Team of Syrians representing different perspectives, backgrounds, areas of expertise, ages and gender, SJIP has identified six legal areas for advancing justice innovation in Syria: Women's protection; Access to personal documentation; Housing, land and property rights; Child protection; Access to public services; and Safety and security for all Syrians.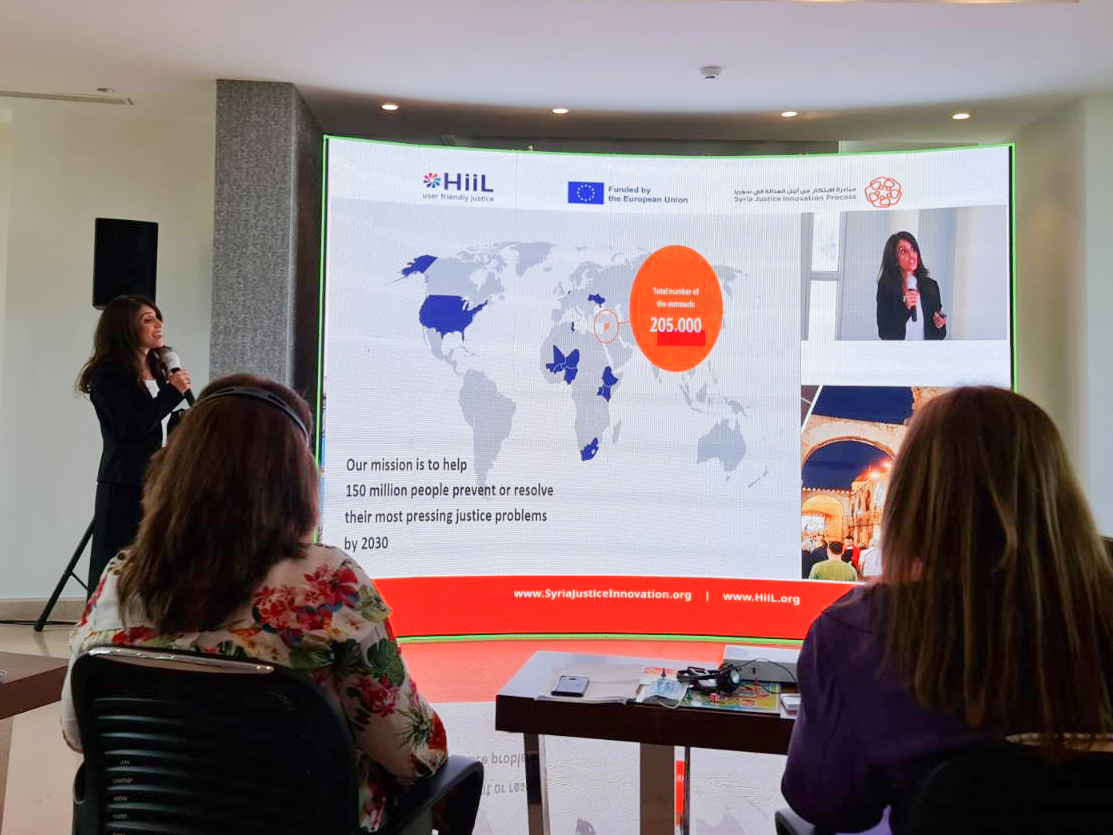 "We are committed to finding the right ideas for the right contexts," said Rana Milhem, the MENA Justice Transformation Lead at HiiL. "And we are seeking support for the remaining goals to broadly cover legal priorities as identified by SJIP stakeholders."
In her presentation, Rana discussed SJIP's focus on two of the six goals. Namely, reducing violence and discrimination against women, and expanding safe and effective access to documentation.
Millions of Syrians are suffering from lack of access to their personal papers and documents.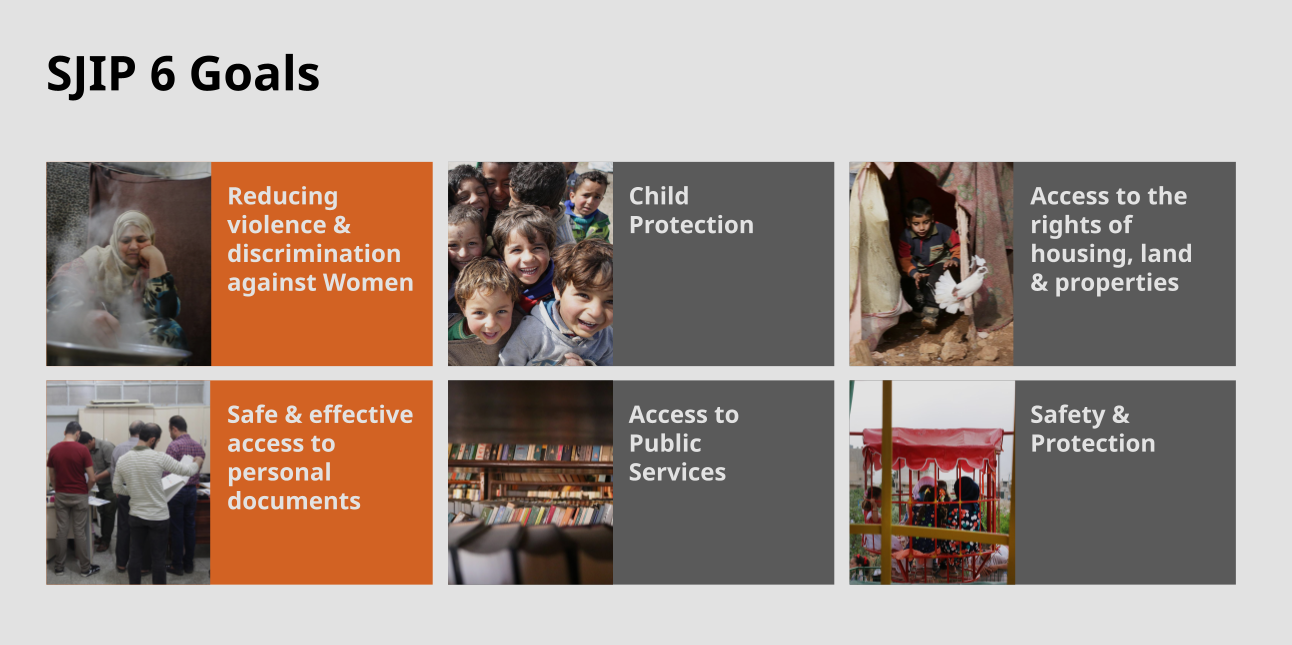 Five promising Gamechangers
The SJIP Sharing event offered a unique opportunity to hear directly from Syrian innovators committed to addressing the legal problems affecting Syrians. Among the group of presenters were five entrepreneurs and social justice workers who pitched their ideas and highlighted examples showing how their innovative justice solutions are making an impact in daily life.
YasminaBot: Launched in February 2021, this Arabic chatbot provides free adaptive legal advice to Syrian women survivors of domestic violence and other forms of human rights violations. The virtual assistant also provides women with the capacity to remain completely anonymous while also listing specialized entities and sources that offer in-person support. During its first month, YasminaBot connected with over 850 women.
Beit Dafy ("Warm House"): This board game designed for children over the age of 13 raises awareness about the consequences of underage marriage and child exploitation. The game and its message was inspired by young girls who wished to express their concerns to their parents and was co-developed with input from psychologists. To date, the game has reached more than 200 families (an estimate of 1,000 individuals) and has a goal of reaching 10,000 people.
Survivors: As part of the "I survived" campaign and Ego Jasmine initiative, this e-commerce platform uses storytelling to support sexual violence survivors and empower them to become entrepreneurs. The initiative achieves this through online training in operational, technical and financial skills and with a goal to create financially independent women who can improve their well-being and support themselves and their families.
Syrian Documents Guide: Providing easy access to important documents for Syrians at home and abroad presents an overwhelming challenge. Syrian Documents Guide is an app ready to help achieve this goal. It allows any Syrian national to discover the required steps and procedures for obtaining documents as far back as 30 years, gain access to those documents, and understand the importance of the document they would have secured. Developers have set a three year timeline that would allow the app to reach 200,000 people in the first year, 300,000 in the second, and 1,000,000 in the third.
SyrGo: The number of Syrians without access to personal documents is huge. SyrGo is another online service designed to address this issue. It is the first online marketplace that helps Syrians around the world to receive their personal and legal documents, by connecting them to trusted lawyers. This includes birth certificates, marriage certificates, and proof of education.
SJIP will continue to support and develop scalable, user-friendly solutions that can help tackle the most pressing legal problems facing Syrians.
Further Reading
---