On 18 May, HiiL, the United Nations High Commissioner for Refugees (UNHCR), and the Government of Ethiopia announced results of its Justice Needs and Satisfaction survey of refugees and host communities.
The study articulates findings and offers recommendations for ensuring equal access to justice for refugees and host communities. More than 2,000 respondents from the Somali and Tigray Regions of Ethiopia participated in the survey which focused on their justice experiences and how they work to resolve the legal problems they encounter.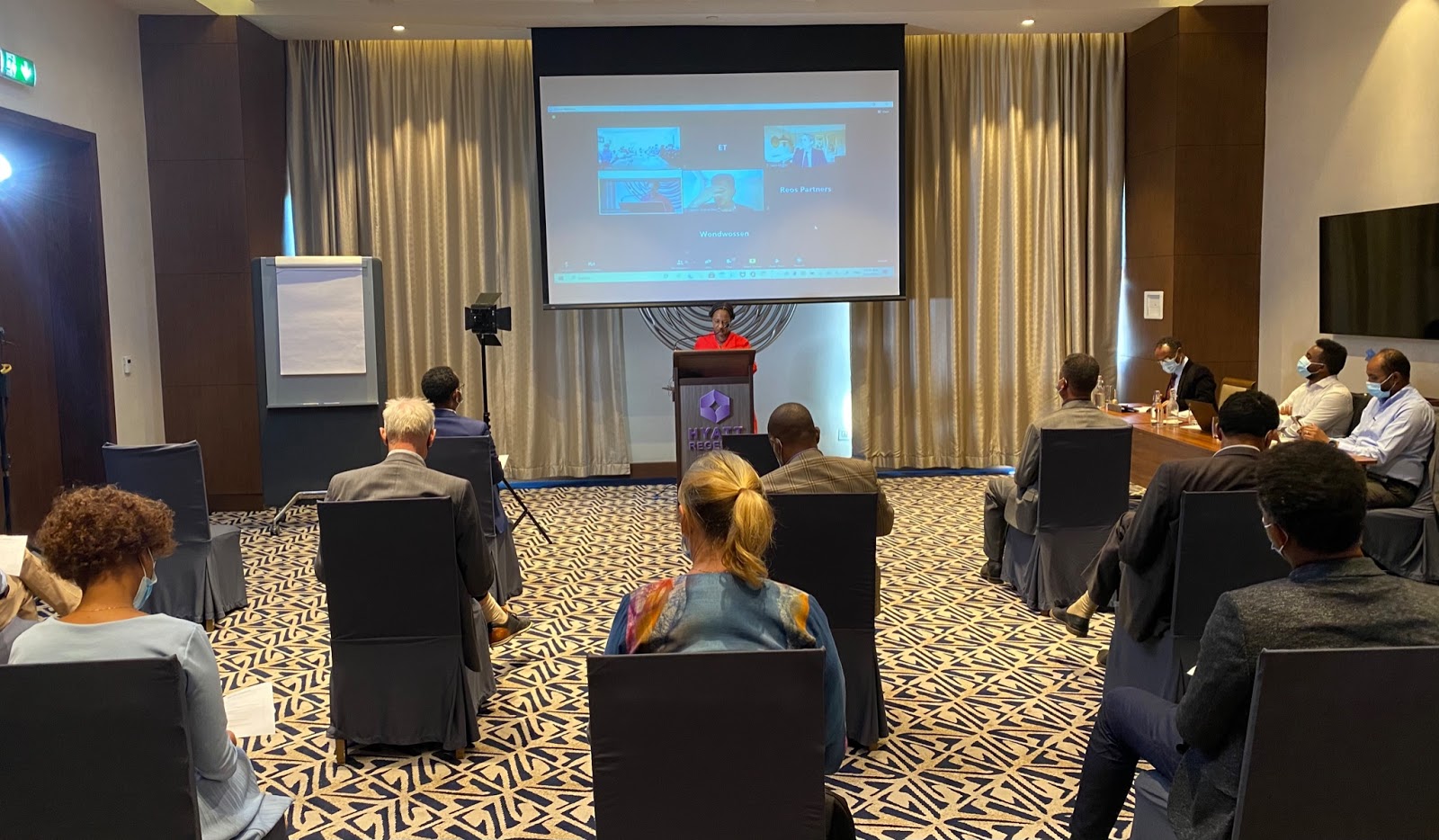 "This survey provides important insights into the needs of refugees and host communities," said Ann Encontre, UNHCR's Representative in Ethiopia. "It is a useful tool for the Government of Ethiopia and humanitarian partners committed to improving access to justice."
According to UNHCR, more than 900,000 refugees currently live in Ethiopia, making it home to the second largest refugee population in Africa. Most of these displaced persons have fled conflicts in South Sudan, Eritrea, and Somalia. The JNS study was conducted before the latest outbreak of unrest in Northern Tigray.
As a result of the increasing numbers, Ethiopia is spearheading commendable and far-reaching changes to its refugee laws and policies. The aim is to support national development planning and improve socio-economic development and public service delivery for both refugees and host communities. Part of this process also includes ensuring equity for host communities in their access to justice-related services vis-a-vis general and refugee populations.
Of all refugees who reported at least one legal problem, 49% identified crime as the most serious one; mostly theft and assault.
Conducted in partnership with the Government of Ethiopia and its Agency for Refugees and Returnee Affairs (ARRA), HiiL and UNHCR coordinated a research team to conduct interviews in seven refugee camps and their surrounding communities along the Eritrean and Somali borders.
"The data and findings stemming from this unique research project provide systematic evidence about the needs for justice, said Martin Gramatikov the Director of Measuring Justice at HiiL. "This data will help establish demand-driven models that can assist ARRA in ways that will improve access to justice for refugees, host communities, and the general population in Ethiopia."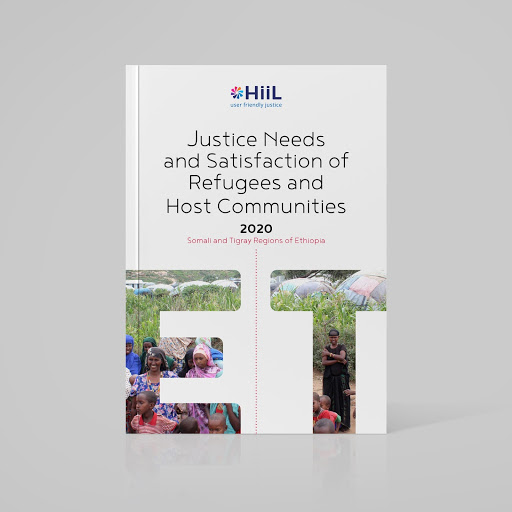 Snapshots from the report:
Only 21% of refugees' resolved their most serious legal problems compared to 40% of the legal problems experienced by Ethiopia's general population.
The three most prevalent legal problems facing refugees and their host communities include crime, gender-based violence, and community disputes. Prioritising these areas can help strengthen Ethiopia's broader national justice strategy and programming towards refugees and host communities.
Refugees trust camp services and security providers, including Refugee Central Committees and camp-based police. However, these units lack the enforcement powers that can provide fair and responsive outcomes. Courts and lawyers are inaccessible to refugees too.
From a socio-economic inclusion perspective, safety and security – along with access to housing and documentation – emerge as top justice priorities for refugees and their host communities.
In terms of legal advice, refugees express preference for advice that explains how dispute resolution procedures work. They also seek psychological support and more communication about their rights and duties. Universities, local NGOs, and the Danish Refugee Council in particular provide free legal aid for a high percentage of host community members.
More than 80% of both refugee and host community populations have access to a phone, thus suggesting an opportunity for better identifying justice needs and delivering justice-related services.
Simple measures could be taken to help deter criminal activity. This could include, for example, installing street lights in remote communities and camps, and initiating trust-building programmes to promote stronger connections and collaboration between the Shurta (refugee volunteers who provide safety within and around the camps) and the police.
"With this data, we now have an opportunity to focus on integrative solutions that will help address the serious justice concerns of these vulnerable groups and the broader population," added Martin.
The Justice Needs and Satisfaction of Refugees in Ethiopia project and its report is the first in a series of JNS studies planned between HiiL and UNHCR. The next JNS survey will examine access to justice for refugees and internally displaced persons in Burkina Faso.
Further Reading:
---