A New Justice Dashboard page shows a comparative view among countries on access to justice.
The recent World Development Report 2021- Data for Better Lives laments the lack of incentives to collect, use and share data in the Global South. This is especially true in the legal and justice sector and not just in the Global South but throughout the world. The new Global Comparisons page on HiiL's Justice Dashboard tries to remedy that by providing empirical data on justice problems of people in several countries.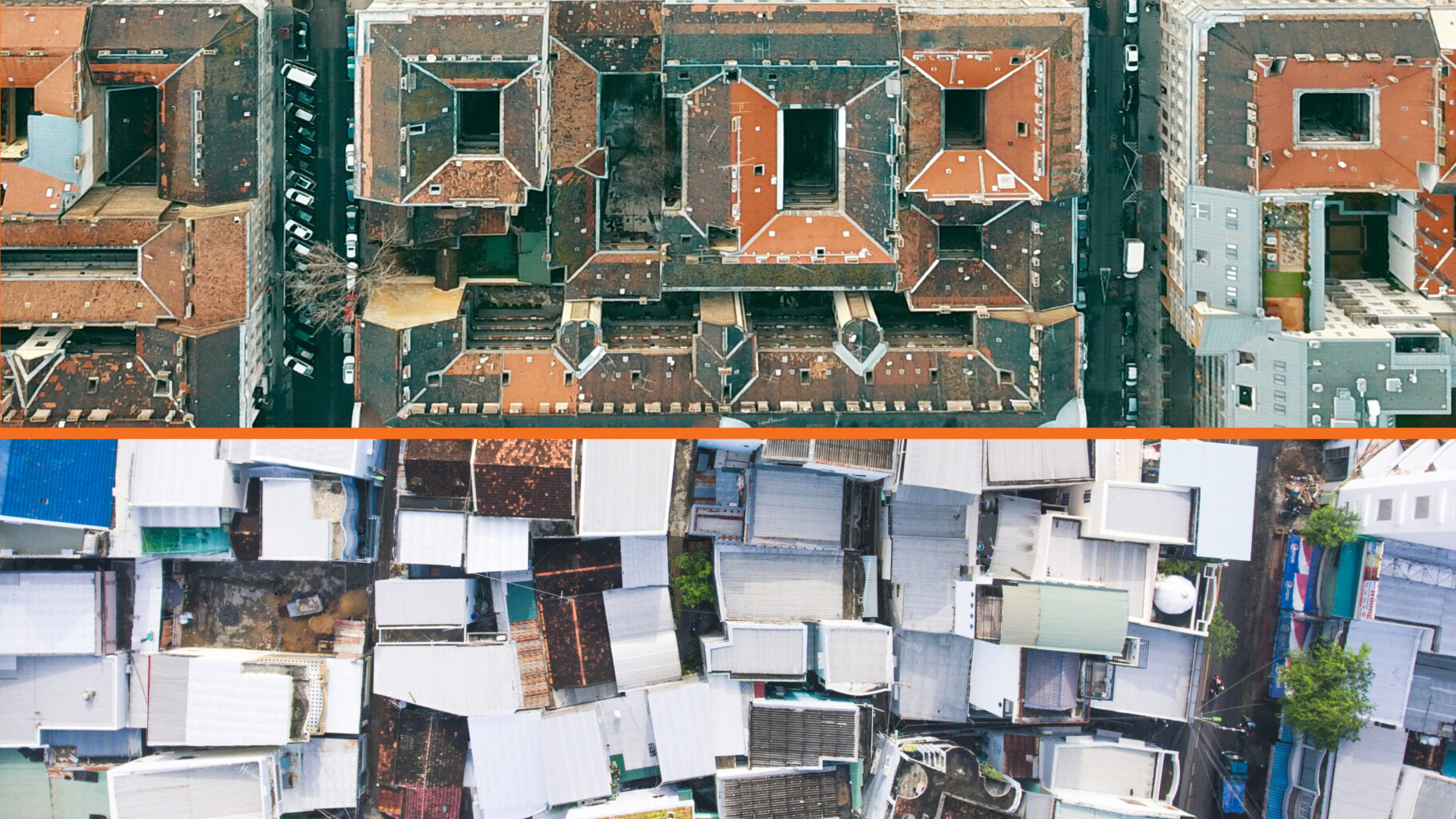 In the past few years, HiiL has collected people's experiences of justice in the Middle East, Africa, South Asia, Oceania and Europe. Thousands of people in every country surveyed recounted stories of how they sought justice for their money, land, crime, neighbour, housing, family and employment related problems. Based on this information, we have distilled data on the prevalence of justice problems, the types of justice problems, resolution rates and most effective paths to achieving justice.
To enable a country-wide comparison, HiiL has laid out this data in a user-friendly way. We invite justice practitioners, innovators, students, researchers, and policymakers to explore this new iteration of the Justice Dashboard and pursue action-oriented answers. The information presented can help identify justice gaps, recognise new trends in justice needs and inform the design and delivery of relevant services.
Currently, the reader can compare the proportion of people who encountered legal problems, the resolution rates, and the providers of justice perceived as most helpful. Comparison can be made also at the level of the top six most prevalent categories of legal problems per country. For instance, the most frequent legal problems occurring in Kenya are disputes around neighbours, land, money, family and relationships, and crime. By comparison, the problems that most often affect people in Ukraine involve social welfare, neighbours, housing, employment, crime and consumer disputes.
There are inherent limitations to making comparisons between countries. For example, socio-economic, political and legal distinctions make literal comparisons between countries risky. Methodological differences in research instruments used for each study and sample composition of each survey have similar effects. Therefore, direct comparisons need to take into account such limitations.
In the upcoming weeks, we will release the Enabling Environment page that can guide ministers, judges and high-level policymakers in designing financial and regulatory systems and promote new justice services that can thrive. So keep watching this space for more!
Further Reading:
~~~
HiiL – user-friendly justice:
HiiL (The Hague Institute for Innovation of Law) is a social enterprise devoted to user-friendly justice. We are committed to realising justice that is easy to access, easy to understand, and useful. By 2030, HiiL aims to have facilitated the justice needs of 150 million people worldwide. As friendly rebels focused on concrete improvements, we will do this by stimulating innovation and scaling what works best in the lives of people. Data and evidence are central to this effort and all that we do towards delivering justice. HiiL is based in The Hague, known worldwide as the International City of Peace and Justice.
---