The Innovating Justice Fund makes its first investment in Haqdarshak Empowerment Solutions Pvt Ltd (HESPL), an India-based platform that delivers people-centred justice by making access to government welfare schemes easy and transparent.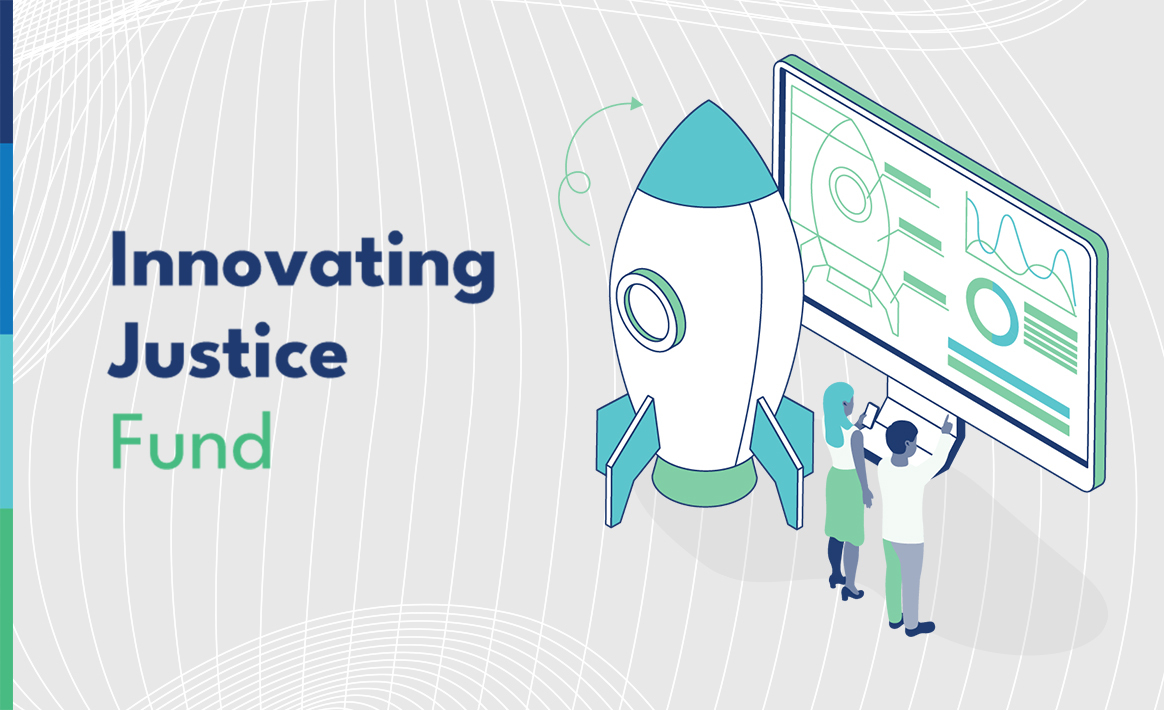 The Hague and Delhi — The Innovating Justice Fund, a strategic partnership between HiiL and FOUNT, announces its first investment in Haqdarshak Empowerment Solutions, taking part in a pre-series A round led by Acumen and joined by other investors such as Village Capital.
Haqdarshak bridges the gap between citizens and social welfare schemes. They do this by using tech and a network of agents called 'haqdarshaks' – most of them women, who assist beneficiaries with the application process. The company has digitised more than 7,500 welfare schemes in 11 vernacular languages. Haqdarshak is present in 24 states in India and has trained over 30,000 agents, providing benefits worth over INR 4200 crore (466 million euros) to over 2.7 million families.
Ronald Lenz, who represents HiiL on the Investment Committee of the Innovating Justice Fund shares: "We are thrilled to support Haqdarshak and their unique approach to deliver people-centred justice to low-income rural and urban communities."
According to Bernadette Blom, managing partner at FOUNT, this investment ".. will enable Haqdarshak to expand its consumer focussed model significantly, particularly with the Yoyana card enabling clients to continue to discover and access welfare schemes they are eligible for".
In December 2022, the CEO of Haqdarshak, Aniket Doegar, was awarded the Social Entrepreneur of the Year Award-India, a recognition established by the Schwab Foundation for Social Entrepreneurship. Haqdarshak is also an alumnus of HiiL's Justice Accelerator.
"Our vision is to improve socio-economic conditions and elevate the standard of living of communities," said Aniket. "Ensuring 'last-mile' service delivery of government welfare and financial services is crucial to this." 
Impact investing in justice innovation
As a first-of-its-kind impact fund with a unique focus on SDG 16, the Innovating Justice Fund is a crucial component in people-centred justice programming. People-centred justice is a data and evidence driven approach aimed to resolve legal problems and prevent them from occurring with innovative solutions, tailored to people's needs and creates opportunities for people to fully participate in their societies and economy.
All around the world, many people cannot get justice: 1.5 billion have a problem today they simply cannot solve. Investing in justice delivers reduced risk of conflict and instability, increased capacity to prevent and solve everyday justice problems, and greater opportunities for growth and prosperity. When people do not have access to property, labour or business rights, it is impossible for them to work their way out of poverty.
Like with Haqdarshak, game-changing innovation requires investments to enable the reach of scale. For 10 years, HiiL has been supporting justice startups around the world. Crowding in investment capital is essential to realise their growth and impact. That is why HiiL launched the Innovating Justice Fund in partnership with impact advisory and investment management firm FOUNT. This first investment is made with funds made available by the Dutch Ministry of Foreign Affairs. The Innovating Justice Fund is currently raising additional funds to further increase its impact and improve people-centred justice by supporting high-potential, scalable justice entrepreneurs across the globe.
We are proud to have Haqdarshak as our first investment and look forward to supporting many more startups delivering impact on the ground.
For more information about the Innovating Justice Fund: ronald.lenz@hiil.org
For media inquiries: emmy.dexel@hiil.org
Related Posts
---