HiiL is proud to welcome Ingrid van Engelshoven as Chair and Christof Maetze as Vice Chair of HiiL's Supervisory Board.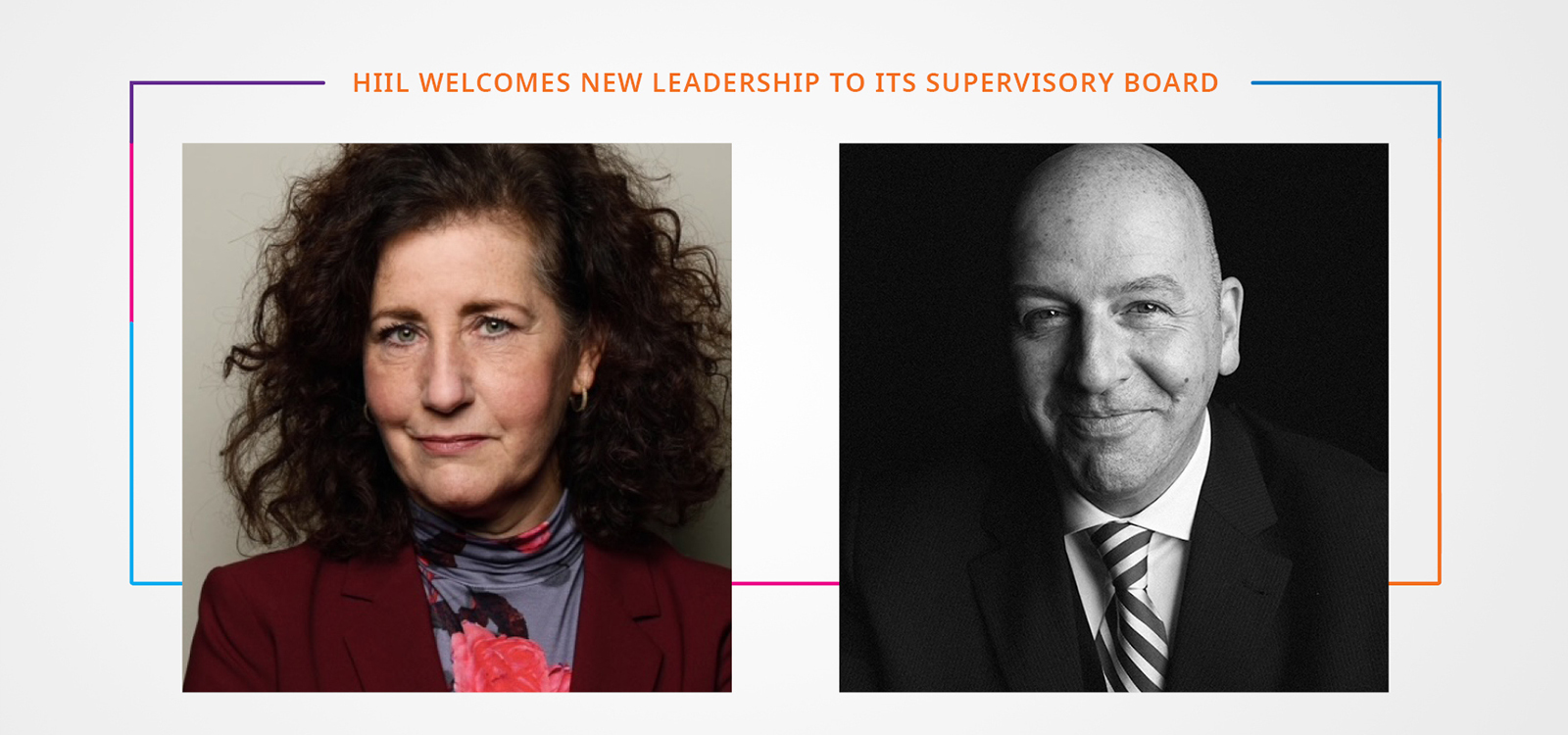 (The Hague, 10 October 2023) – HiiL is delighted to announce the appointment of two exceptional leaders to its Supervisory Board. Ingrid van Engelshoven, a seasoned political leader and advocate for equal rights, has been appointed as Chair, while Christof Maetze, a distinguished governance and financial expert, joins as Vice Chair.

Ingrid van Engelshoven, a prominent figure in Dutch politics, brings a wealth of experience to her role as Chair of HiiL's Supervisory Board. She has served in various leadership positions in the city of Peace and Justice, The Hague, and in the national government of the Netherlands. She is passionate about arts, culture and science and is dedicated to creating equal opportunities for all. Besides her political achievements, she initiated The Hague Humanity Hub, a cluster of NGOs and social enterprises on humanitarian aid. She also put new legislation in place on the position of women in company boards.
"I am delighted to join HiiL's Supervisory Board. As a people-centred leader, I aim to bridge differences and build coalitions for real solutions to global challenges. Achieving more just, inclusive and peaceful societies is one of them and I am thrilled to be part of that," said Ms Van Engelshoven.

Christof Maetze is a seasoned board member with extensive governance experience as he takes on the role of Vice Chair of HiiL's Supervisory Board, Chair of the Finance and Organisation Committee. With a keen focus on delivering tangible value to stakeholders, Mr Maetze is known for his ability to foster diverse perspectives, facilitate prioritisation and drive focused change within boardroom settings. As a passionate advocate for corporate governance and continuous improvement, he brings over three decades of experience to his role.
"It is an honour to join HiiL's Supervisory Board. I am keen to bring my expertise in strategy, finance and risk management and drive focused change for more just societies," said Mr Maetze.

Both new Supervisory Members are welcomed by HiiL's CEO Sam Muller, who expressed his excitement about their contributions to the organisation: "I am thrilled to have Ingrid van Engelshoven and Christof Maetze join our Supervisory Board. They join HiiL at a challenging time with justice crises in many countries, but also a time when more and more professionals from the justice sector want to redesign their systems around the needs and experiences of people. "
The transition in leadership at HiiL's Supervisory Board will take effect on 10 October, as the organisation bids farewell to the outgoing Chair, Haro Schultz van Haegen and outgoing Vice Chair, Edmond Wellenstein, whose terms at HiiL come to an end. "We are immensely thankful for all Haro Schultz van Haegen and Edmond Wellenstein have done for HiiL. Under their leadership HiiL has grown considerably and has professionalised its organisation. They have been true justice champions." added Mr Muller.

For media enquiries please contact HiiL's Communications & PR Manager Emmy Dexel 


About HiiL
HiiL (The Hague Institute for Innovation of Law) is a civil society organisation committed to people-centred justice. That means justice that is affordable, accessible and easy to understand and that delivers what people need. We aim that by 2030, 150 million people will be able to prevent or resolve their most pressing justice problems. We help develop people-centred justice programmes: a data-driven, evidence-based, and innovation-focused way of working, focused on system change to ensure better delivery of justice services for more people. HiiL is an equal opportunity, international employer. We are based in the Netherlands, in the City of Peace and Justice, The Hague.
Related Posts
---