On Wednesday the 9th of May 2018, HiiL, in close cooperation with BRAC Human Rights and Legal Aid Services, launched its 'Justice Needs and Satisfaction in Bangladesh' report. The event was broadly attended by active members of civil society and generously chaired by the chairman of the National Human Rights Commission, Mr. Kazi Reazul Hoque. The report pinpoints areas of improvement for access to justice in Bangladesh and can serve as a benchmark for policy makers.
The report is the result of approximately one year of diligent work in the country. 60% of all legal problems can be traced to three main areas, namely land disputes, neighbour conflicts and crime. Setting these three categories of legal problems as priority areas for policy development stands to improve the lives of millions of Bangladeshis.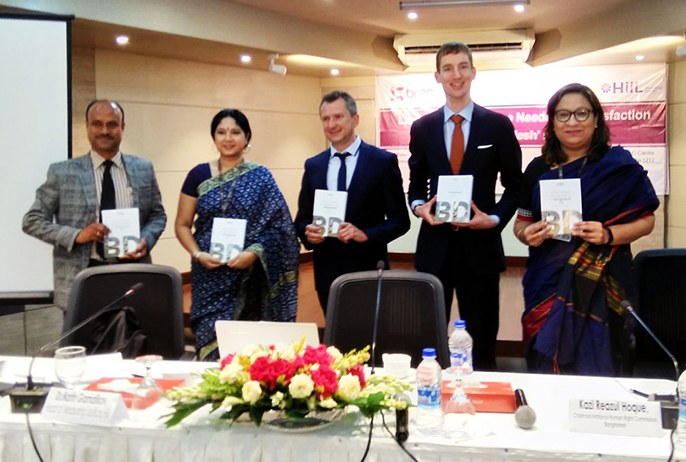 Equal access to justice for all and, especially, what is stipulated in SDG 16 are recognized by all as critical parts of a stable and prospering society. In Bangladesh, the potential for innovation is massive, but major hurdles remain. We believe that if the Bangladeshi civil society comes together and pushes for substantial change and continual monitoring of outcomes, access to justice stands to strongly improve in the coming years. The world is watching!Another key area is encouraging people to take action, by increasing awareness of their legal rights and empowering them to look for a solution when faced with a legal problem. We find that roughly half the people do not take any action to resolve their legal dispute, simply because they do not believe the system will help them.
Learn more about HiiL's findings here.