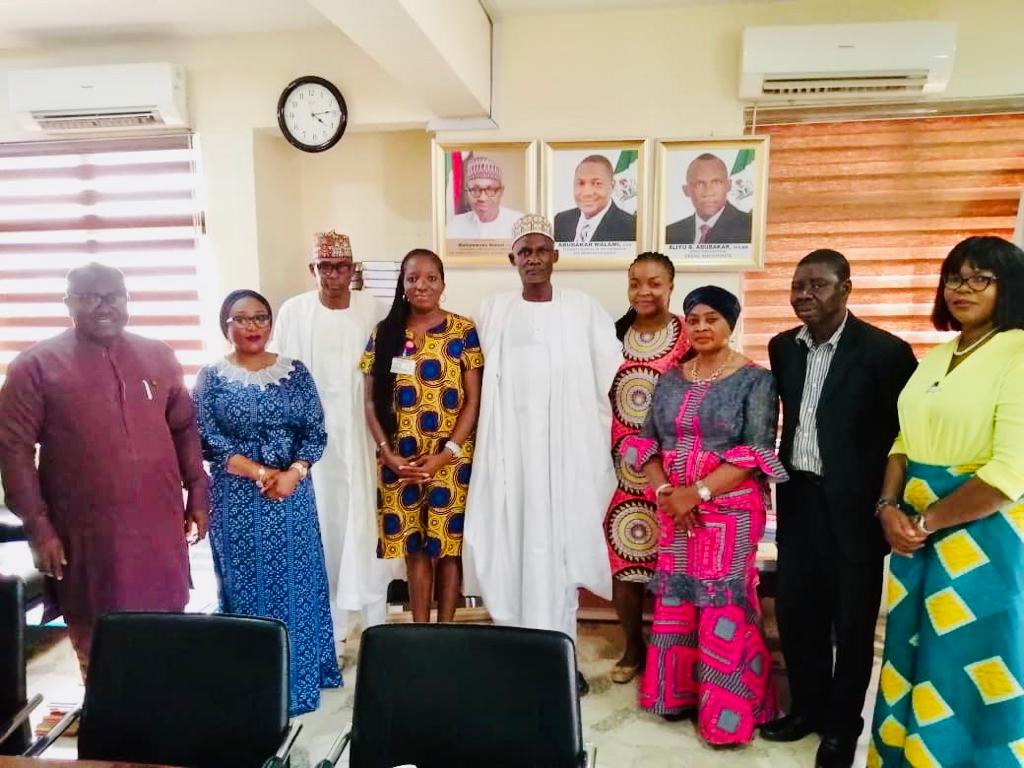 Reflections on Talks with National Stakeholders in Abuja, Nigeria
Before we had to stay home from our normal routines and daily hustles, we had HiiL's Forum on Making People-Centred Justice Happen in Nigeria. The lockdown and stay-at-home policy has given us an opportunity to look back at the March 5th 2020 event held in Abuja, Nigeria. It was a phenomenal opportunity for different stakeholders in the justice sector to know more about what we do here at HiiL and equally allow HiiL with its partner, REOS, to initiate the process of listening to leaders in the Nigerian justice sector interact with each other.
March Forum on Making People-Centred Justice Happen
The diversity of the people in the event created an atmosphere for real discussions about how to move justice closer to the people, in line with Sustainable Development Goal #16.3, equal access to justice for all. In attendance were people from the Ministry of Justice, Office of the Vice-President of Nigeria, Nigerian Police, Nigerian Correctional Services (formerly, Nigerian Prisons), Nigerian Bar Association (NBA), Nigerian Governors' Forum (NGF), Civil Society Organizations (CSOs), members of traditional institutions, private sector legal practitioners, and many more.
Honour the knowledge of local stakeholders
"Why is this mix important to the work HiiL does and specifically to Justice Transformation," one may ask. Justice Transformation is born out of HiiL learning that data and innovation alone are not always enough to resolve justice problems at scale, system change is needed. This includes engagement from government and non-government entities, including innovators, to ensure ministries, the judiciary and other relevant actors will support and effectively pursue, adopt, and develop relevant measures. Innovators and justice leaders co-create a process which links data and innovation. Inherently, all hands are needed on deck for real change to occur so that people can have increased access to justice.
Safe spaces to talk about data and evidence
In this article, we talk about the importance of a method called Justice Dialogues: safe spaces where justice leaders can talk about how they can reinvent themselves to meet the tremendous access to justice challenge. This forum provided the opportunity for a safe beginning of a cross-sectional dialogue of issues as identified and highlighted first by the 2018 Justice Needs and Satisfaction (JNS) Survey conducted by HiiL. The JNS was used to collect data from everyday people answering simple questions about their everyday problems. Here at HiiL, we are data-driven, hence most times we first start with gathering data as that would inform us of what justice needs people have, and where. It is the survey that would equally inform innovators about entrepreneurial opportunities that would serve needs uncovered by the data. The two, that is data and innovations, need the transformation piece that is driven by justice leaders to happen, hence the importance and value of the Forum. It served as a platform to kickstart the Justice Transformation process in Nigeria.
Where do we go next for more access to justice in Nigeria?
After a successful event like this, where do we go from here? The Justice Transformation Lab is our next stop. HiiL will provide a safe container that would allow leaders in the justice sector in Nigeria to chart a course for exactly how to make people-centred justice happen in Nigeria. We hope they would achieve this by ensuring that the diverse institutions involved in the justice sector are carried along in the journey and the people's needs are addressed with the JNS as a data-based guide. Seeing the end from the beginning, we envision an actionable plan that would make a meaningful contribution to fulfilling the justice needs of the 73% of the people who currently do not have access to justice. A lofty goal for HiiL perhaps, but an achievable one, with Nigerians, for Nigeria. HiiL provides the safe container as a platform for Nigerians to own the process of Justice Transformation for themselves.
---