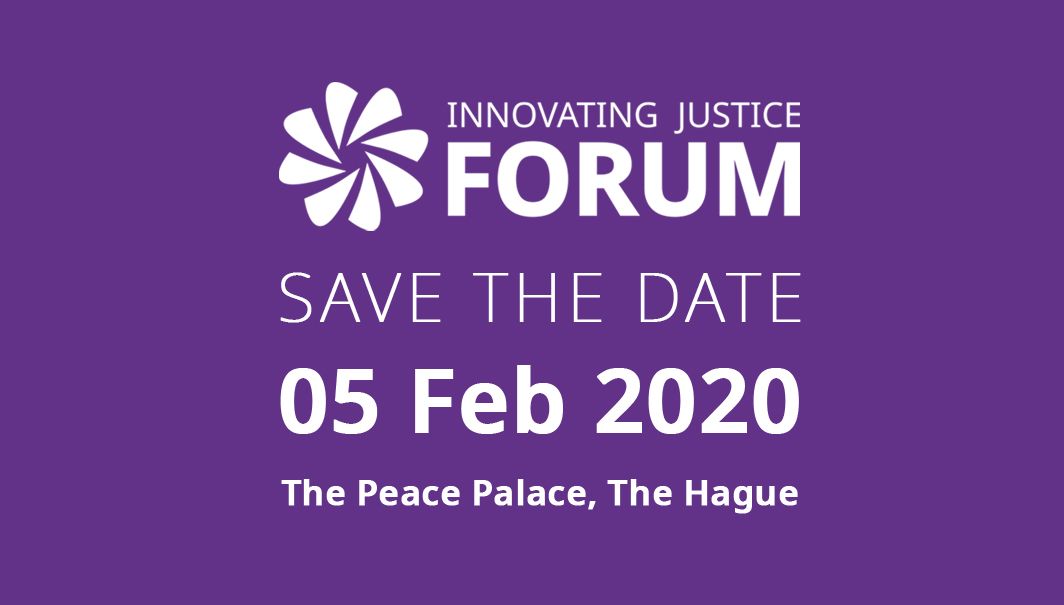 We are very excited to share this with you. We have arranged for the next Innovating Justice Forum to be back on 5th February 2020. Again, the Peace Palace in The Hague will be the meeting place for the most disruptive innovations to improve access to justice for millions of people.
More information will be available on the Innovating Justice Forum website. For now, we invite you to add it to your calendar.
Curious what happened at the Innovating Justice Forum 2019? Check out our blog.
Be part of the movement
Share your passion for user friendly justice – (justice that is affordable, accessible and easy to understand, justice that works) – by joining us at IJF 2020. It's big in ideas and social impact and, at the same time, a special time and space to bring together thought-leaders, innovators, leaders of the justice sector, entrepreneurs and even artists.
Would you like to stay up-to-date?
Subscribe here to receive updates about the Innovating Justice Forum 2020!
Visit the Forum website.
---