The Hague Justice Week took place from 5 to 9 June. Rule of Law experts from around the world gathered online and in-person to exchange ideas and learnings on 'How increasing access to justice is making an impact at local, national, and international levels.'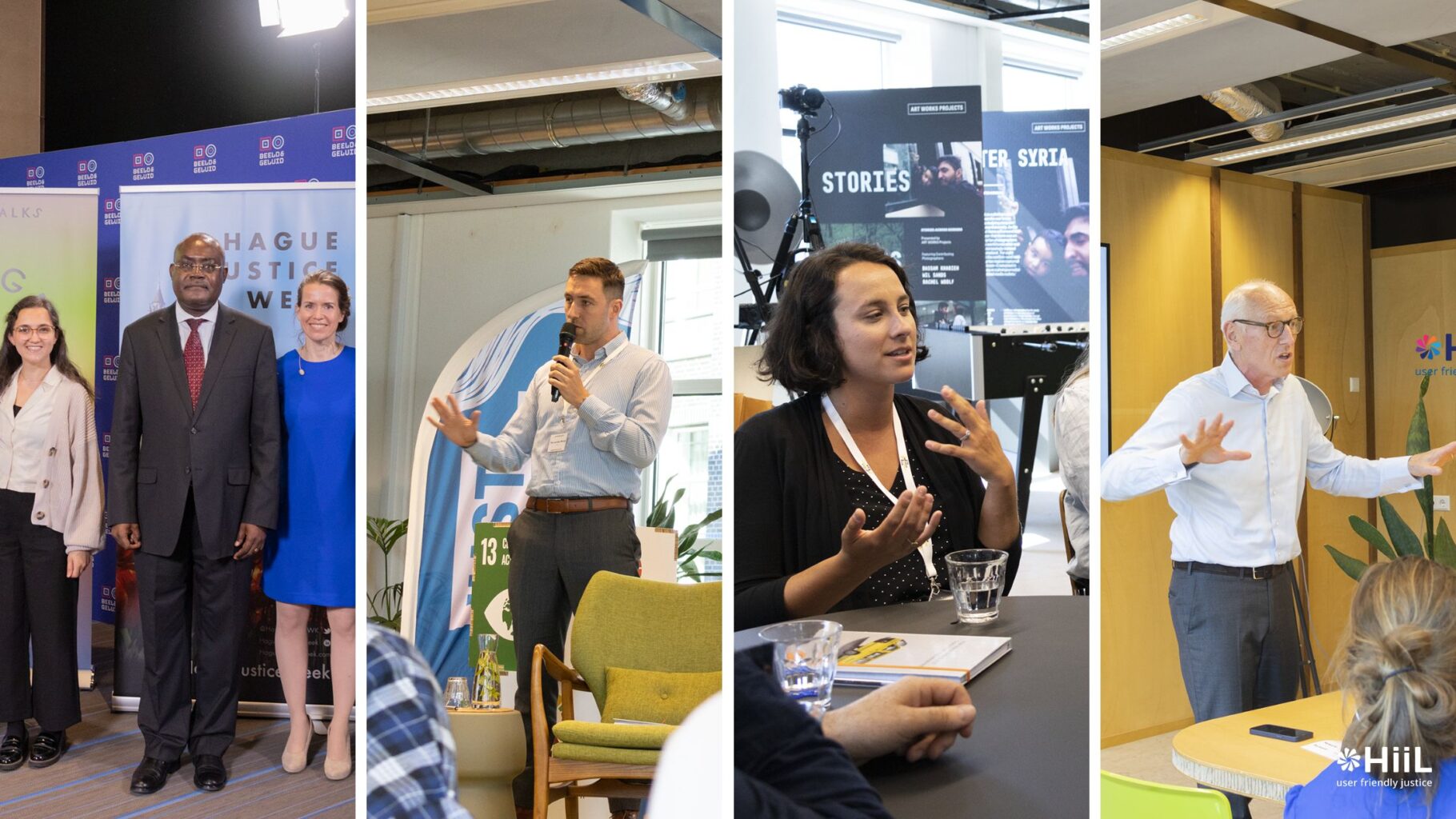 Global peace and justice require global attention and collaboration. During The Hague Justice Week (5-8 June) rule of law experts, entrepreneurs, and public officials gathered online and in The Hague to exchange learnings and innovations in access to justice. For HiiL and our partners, the second annual conference brought more attention to the important shift towards people-centred justice, and going from 'how to do it, to let's do it!'
This new push focuses on building more support for the people-centred justice programming approach. That involves: 1) bringing together data; 2) working from evidence-based practices; 3) scaling innovating solutions; 4) creating an enabling environment to sustain change; and 5) strengthening a movement to ensure people-centred justice sticks.
At The Hague Justice Week, we saw an increasing number of justice leaders and practitioners embracing this programming approach. The key now is to fund new and ongoing initiatives.
To this end, the main events for HiiL together with our partners at Pathfinders, The Justice Leadership Group, Hague Talks, and The Hague Humanity Hub focused concretely on implementing people-centred justice and realising SDG16.
The morning session, How can people-centred justice help achieve SDG 16?, featured representatives from the Justice Leadership Group. 
An afternoon dialogue examined lessons from the recently submitted National Growth Fund proposal. Participants discussed three key points: first, recognising the data that shows people want to move past conflict. Second, mapping out effective and professional ways the justice system can reach the outcomes people need. And third, emphasising the incredible social and economic value when justice systems collaborate across different actors to become more responsive to people's justice needs. 
A peace&justice cafe on 'Achieving people-centred justice impact at scale' wrapped up the day. The event featured 10 roundabout sessions which explored various ways on how people-centred justice can be implemented in unresolved conflict contexts and within overburdened systems. For example: innovating the legal system, social financing, making the economic case for improving justice, protecting whistleblowers, and improving mediation between parties.
In the roundabout session led by HiiL, we furthered the earlier discussion on the National Growth Fund proposal. Participants in the roundabout brainstormed ideas for scaling a project on neighbourhood conflicts, taking it from successful pilot to a nationally implemented programme. Read about all the roundabout sessions here.
Other panel discussions from Hague Justice Week covered equally wide-ranging topics such as journalistic challenges when reporting about the ICC, strengthening the role of women as change agents for justice, and achieving environmental justice, among many more. 
The results of these conversations will be used to inform policy-making within The Hague and beyond, including at the upcoming Agenda 2030 SDG Summit in September 2023 in New York, organised as part of the UN General Assembly.
Explore Further
Related Posts
---