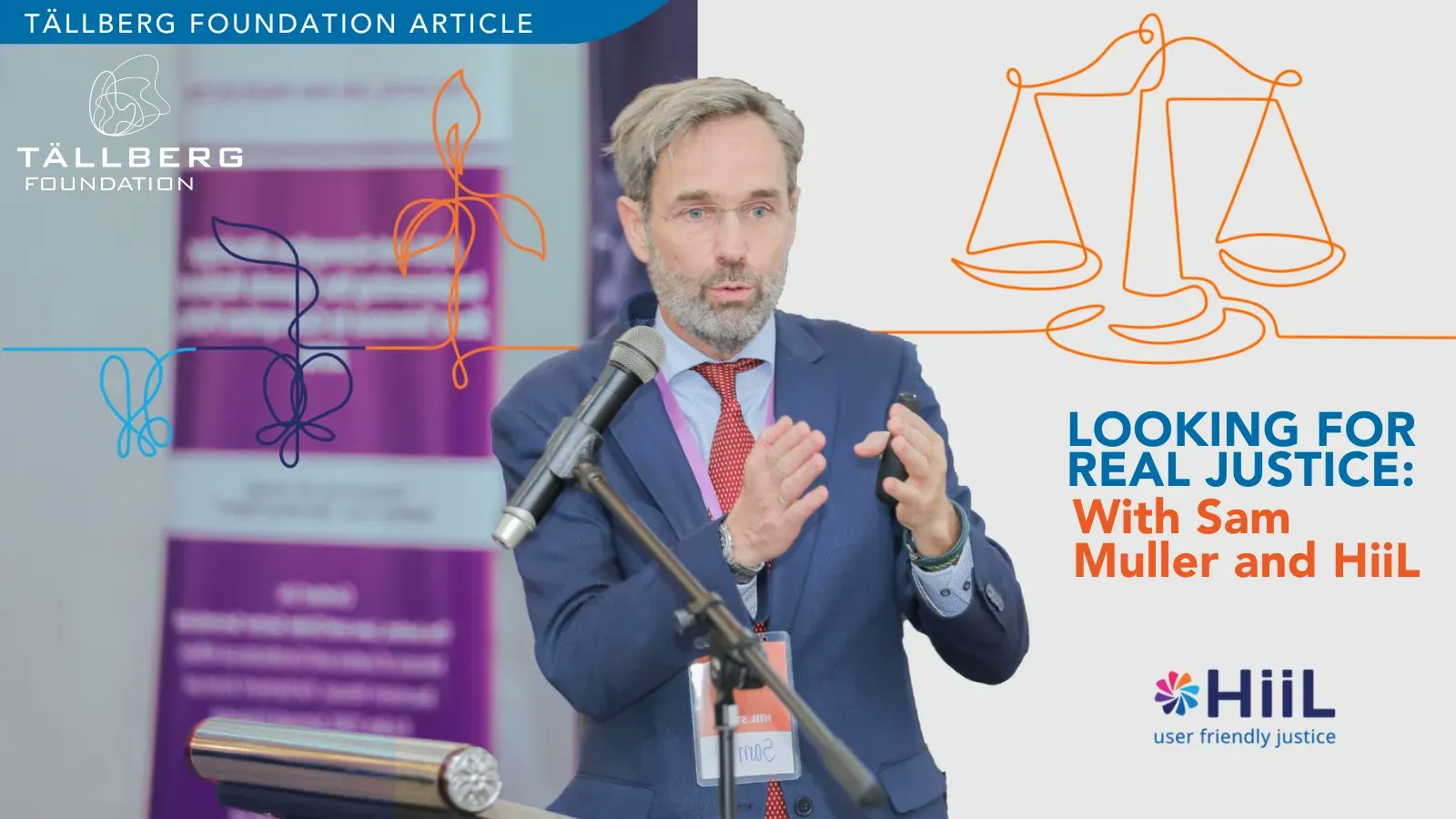 2023 could be filled with economic and social disruption and that's no less true for the rule of law sector. Justice practitioners around the world are now engaged in a new way of thinking towards access to justice. The Tallberg Foundation recently interviewed HiiL's CEO Sam Muller where he discussed the emergence of building 'people-centred justice' that works for everyone.
Today, justice practitioners are working towards positive change. They are shifting focus on how people attain their justice needs. Success is no longer measured in the number of cases processed but rather assessed in the outcomes based on people's needs. In other words, helping people resolve their justice issues in a way so they can move forward in their daily lives.
We see this 'people-centred justice' approach taking root around the world. From Nigeria to Kenya and from Tunisia to Colombia, the systemic and integrated approach to justice involves five components: gathering and working from data, promoting evidence-based practice, creating an enabling environment, scaling innovations in the justice sector, and strengthening a movement to sustain change. Now, people-centred justice programming is receiving more attention and 2023 could be its breakout year.
Maintaining this momentum towards people-centred justice will create immense social and economic benefits which leads to fairer and more prosperous futures.
Together with partners, we at HiiL believe in working towards more peaceful, just and inclusive societies. That is the essence of SDG16.3 – equal access to justice for all.
Further Reading
---