In 2019, we became proud partners of the Dutch Postcode Lottery, (Nationale Postcode Loterij), one of the largest charity lotteries in the world and one of the largest lotteries in the Netherlands.

Our mission is to prevent or resolve the most pressing justice needs of 150 million people by 2030. Justice should be accessible, easy to understand and affordable for everyone. In other words: we strive for "user friendly justice". The Dutch Postcode Lottery now supports our work in Southern Africa with a grant of one million euros. Due to the Dutch Postcode Lottery's generous support, we can continue and accelerate our mission to bring access to justice to millions of people in Southern Africa, from our Justice Accelerator Hub in Johannesburg, South Africa.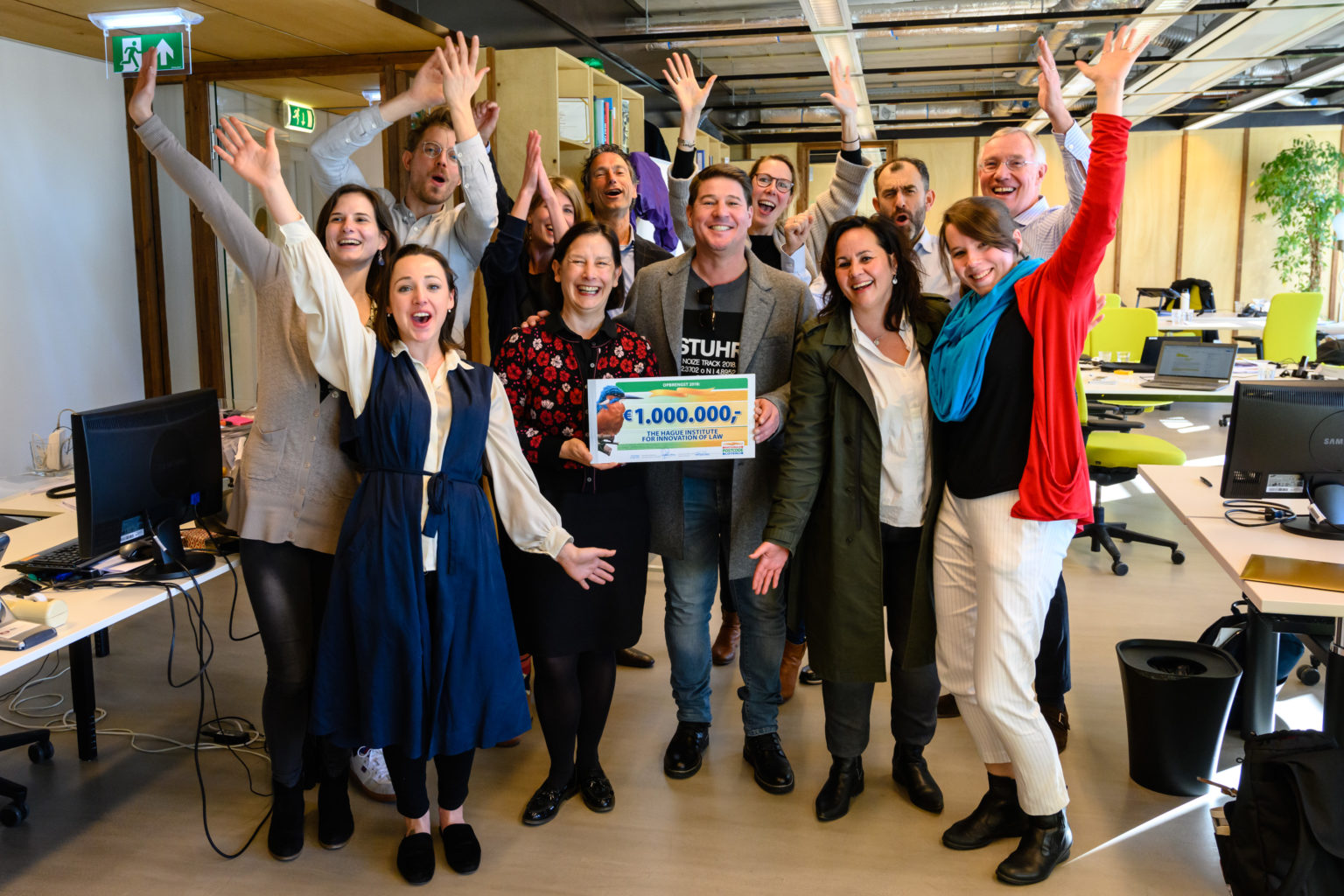 Let's look at a case study. South Africa is brimming with opportunities to improve access to justice. Research shows that despite the progress made in the 25 years since the end of the Apartheid regime, many people in South Africa still face barriers when trying to find a solution for their justice problem.  Court procedures take too long, legal aid is too expensive and many people simply do not know what their legal rights are or where to go to.

South Africa is well known for its vast inequality, and this is highly apparent in access to justice. While the small middle class has access to leading global law firms and strong institutions, the most vulnerable in society, those who live below the poverty-line and the illiterate, struggle the with basic legal services.

An enterprising and youthful country at heart, we meet many talented individuals who have the vision and skills to tackle the huge access to justice deficit in South Africa. Whether it's on the streets or in offices, in traditional sectors or in startup communities, we find passionate people who design, build and propagate projects for ordinary people. People who can not get a solution if they suddenly lose their job, if they need a divorce, or if they have a dispute with their business partner.

These justice innovators need our support in order to scale. They aim to bring justice to the lives of tens of thousands, if not millions, of people. Because justice is for all, not just for the few. But just like with startups in technical, commercial fields, survival is an uphill battle. Justice entrepreneurs need access to clients, money, and partnerships. However, unlike startups in other fields, being justice-oriented means that they face additional barriers: including some from the justice sector which has the power to block services of this sort due to adverse regulation, in many cases creating a climate of extreme uncertainty and vulnerability for those who try to bring change.

Thanks to the support of the Dutch Postcode Lottery, we can continue to find and support the best justice innovators in Southern Africa, and accelerate them so they can scale and impact more people. This means we provide them with seed funding, business development mentorship and technical support. Our local agents in South Africa create opportunities to create partnerships between justice innovators, investors, donors and the justice sector. Called the HiiL Justice Accelerator, this process is very successful. Our startups' survival rate is 3x higher than is typical, and we teach the teams or individuals behind the startups to measure their success by the real impact they are having. The feedback we get from the justice entrepreneurs we accelerate is overwhelmingly positive. The success of these individuals can transform the lives of families, small businesses, children, men and women of Southern Africa.

What does this look like on the ground, in real terms? Well, because of the lottery's gift of one million euros we can support super projects like these:

Baobab Law, founded by Guy Stern, is a legal tech platform designed to improve the effectiveness of paralegals and community advice officers (CAOs). The platform helps with case management, communication and referrals, as well as access to information for people on the ground. It is currently being piloted with a group who support paralegals' work for undocumented children in South Africa. These children are very vulnerable without help, and helping them requires a high level of coordination. The system can help paralegals support more children and keep accurate records which are essential to connecting children to social security; education and welfare. Guy's case management system is suitable to adapt to support other legal aid or access to justice projects.
Lady Liberty, founded by Sam Ngcolomba, is a mobile legal office which travels to poor and marginalised communities, providing women with access to basic legal information. Women are vulnerable when they cannot understand their rights in relation to domestic violence, sexual assault, marriage, divorce, maintenance wills – subjects that are typically not discussed widely.

Citizens Justice Network is an innovation that produces interactive radio shows to educate and discuss pathways and options for people when faced with a range of legal problems. Sometimes, for South Africans, money is not the barrier to accessing justice; people simply do not know where to turn to and whether seeking help or advice would do any good. The stories shared via radio help improve citizens' literacy and level of engagement.

Creative Contracts, founded by South African lawyer Robert de Rooy, is a legal innovation that designs legally binding agreements in the form of a comic. Contracts are drawn with cartoons; contracts that anyone can understand. People who are illiterate, have a visual disability or simply do not understand the legal terms in a contract can now easily understand what they sign. A prime example of user-friendly justice.

The justice innovations we scout are the gold-standard in terms of delivering justice. These are only some examples of justice innovations up and running in South Africa supported by HiiL's Justice Accelerator (See more here), and thanks to the new and exciting partnership with the Dutch Postcode Lottery we can support them to grow and scout many more. Our impact and that of the innovators will grow and with it: more and more people will receive the help they need to be legally empowered. Who knows what amazing justice innovations are waiting to be discovered?

On behalf of our entire team and the justice innovators in Southern Africa, we would like to thank the Dutch Postcode Lottery and all the players of the lottery. Thank you for helping us support fair and inclusive communities across Southern Africa.

---