In the small town of Arua, right next to the DRC border, a few entrepreneurial lawyers have set up an independent mediation center to deal with the increasing number of land disputes that flood the Courts of Law. With two accredited mediators, two legal clerks, one lawyer and one operations manager, the small cemented house along the main road appears like a mini court of itself – only that it feels more intimate and welcoming. I wonder how much easier it must be for, say, a single mother of three who is defending her plot of land to simply enter the modest building to find a place where she can discuss her legal problems as one would with a friend. As opposed to facing a row of judges sitting on a raised wooden bench in the search of justice, which one speaks to most people more?
First independent mediation center in Uganda
The West Nile Mediation Centre is the first independent mediation center in Uganda, which opened its doors to the public in June 2017. Shortly after, the Centre was selected as one of the finalists in HiiL's Innovating Justice Challenge and entered our Justice Accelerator programme in January 2018. From the beginning of our collaboration, we have been guiding, mentoring and training these innovators in the far North to grow their initiative into a scalable and impactful model. The long-term vision? Being able to develop and multiply a network of para-mediators in settling disputes for thousands of people across the country.
"All of us are driven to improve lives for the community. Justice has to trickle down to the poorest people," says Joram, one of the founders and currently in charge of public relations. He received us with a big smile at the entrance of the building. He explains how mediation can prevent civil cases from escalating into criminal matters: "The easiest way to resolve a conflict here is through violence. That's simply what most people resort to when they don't want to go to court." But mediation has proven to be a much faster, affordable, and amicable way to come to a resolution.
In order to relieve Courts of their case-backlog, all civil matters arriving at any Court in Uganda are obliged to go through a mediation process first. Only if mediation or informal settlement did not succeed in solving the dispute, will the Court take the case on. What this means in practice is that many cases are sent back to the clan leaders or Local Councils (LCs are community representatives that help in referring cases to the formal system) to be settled, or alternatively to a court-accredited mediator of which there are way too few.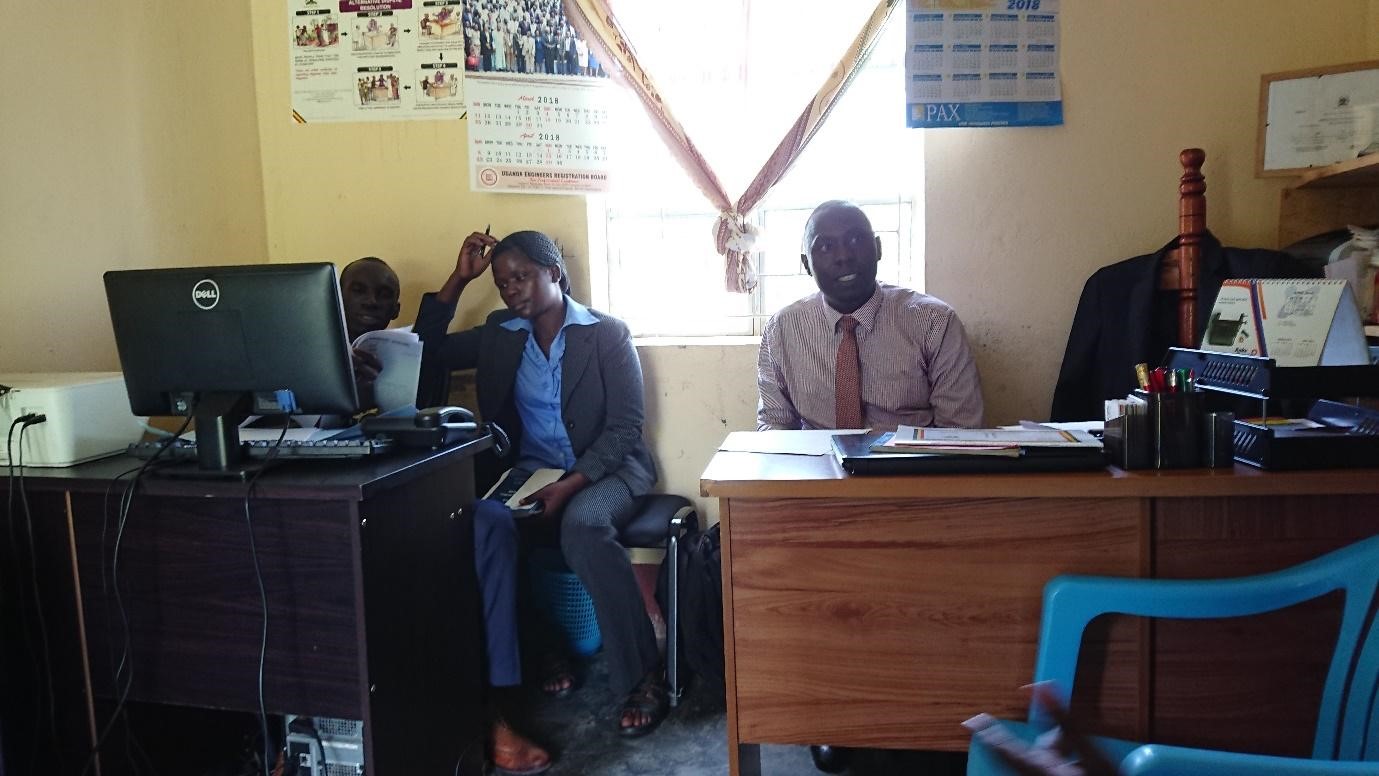 It has lots of potential
Although alternative dispute resolution is far from being the new kid on the block in Uganda, an independent Mediation Centre which trains and grows a network of (para)mediators to settle disputes independently of the courts, LC's, and clans or religious leaders, is definitely a novelty. As Natal, one of the founders of the Centre explains: "If you go to an LC with a problem, but they have already talked to the other party first, you are unlikely to have a case settled in your favour. Usually the first party who talks to the LC has won [sic] the case. Most LCs are not independent and skilled enough to mediate a case fairly. That's why independent mediators are so much needed."
As we are observing one of the mediation sessions, we see how Peter, the acting director and accredited mediator of the Centre, carefully listens to both parties and asks for clarifications and evidence for some of the claims made. It feels a lot like a court case, except there are no lawyers who represent the two parties or replace their personal stories with legal talk. The two parties just sit on plastic chairs next to each other, sharing their stories. I ask whether Peter doesn't dream of becoming a judge one day. He answers with conviction, "Certainly not, because being a judge means you will always have to compromise… and to be the one who makes the judgement and appoints a 'winner'. It would leave me with a sense of regret that the two stories could not be reconciled."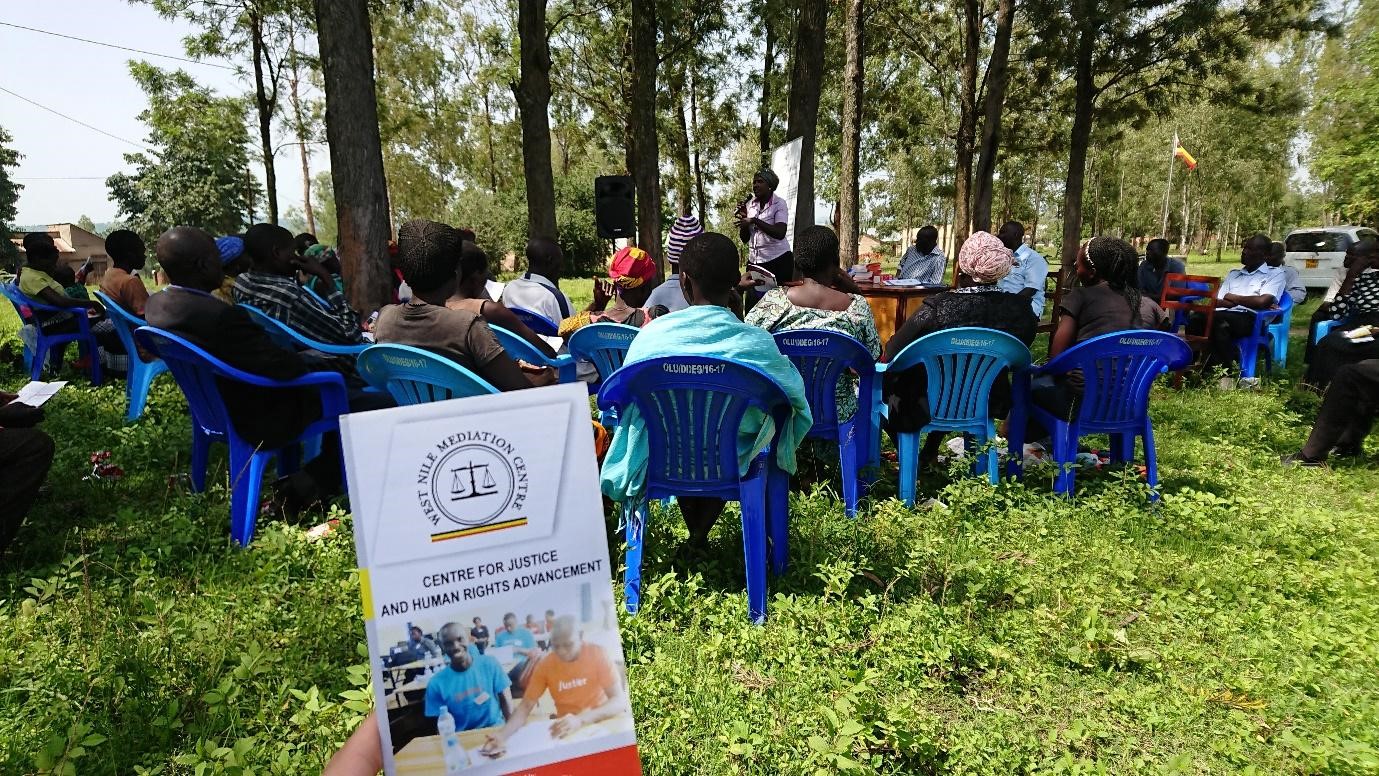 Since January this year, the West Nile Mediators have handled 270 disputes, of which 70% were successful (i.e. not leading to a referral to Court or continuation of the dispute). Getting a case settled costs on average 150,000 Uganda Shillings (the equivalent of about 38 Euros), depending on the complexity of the case. Creating a network of para-mediators will allow the Centre to expand its reach to regions beyond the West Nile, and mediate hundreds more cases per month. However, such a system will face its fair share of challenges: in order to be successful, para-mediators will have to be trained and accredited, and operate independently and without bias even if mediating in their own communities. How will you prevent para-mediators from falling to the same trap as the current LC?
How we work together
Those are the challenges we will aim to overcome during the Accelerator programme. Brian Ndyaguma, the Accelerator agent for Uganda, has been mentoring the West Nile innovation team to develop a sustainable scale-up model, improving the user-experience of people coming to the Centre, and marketing their brand better. We can't wait to see how the para-mediators of Northern Uganda will help to settle more disputes, more fairly for more people.
For more information, follow the West Nile team on Twitter: @mediationUganda