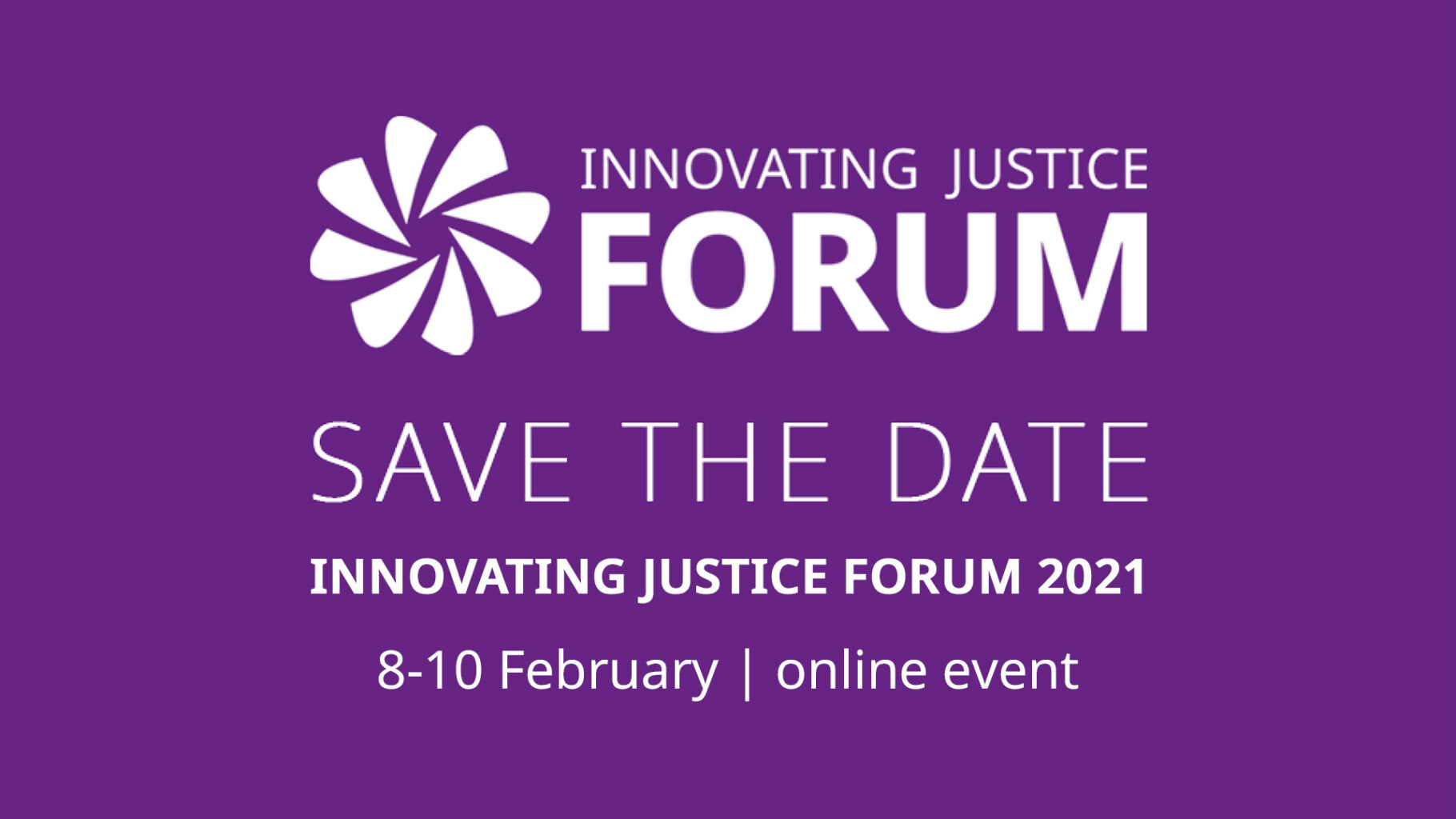 We are very excited to announce that our Annual Innovating Justice Forum will be held on February 8 to 10, 2021.
The Forum is a unique chance to discuss many perspectives on user-friendly justice. In light of the unique challenges that 2020 brought to all of us and in the spirit of adaptability, we have decided to host the Innovating Justice Forum entirely online.
We invite you to save these dates in your calendar. More information will come available on the Innovating Justice Forum website.
---