What do you know about the Dutch Postcode Lottery? Did you know, for example, that they directly support people with solving their justice problems in Southern Africa?
In this series, we dive deeper into the history of the creation of our Southern Africa hub, an initiative launched by HiiL and supported by the Dutch Postcode Lottery. Learn more about HiiL and about our work supporting justice innovations across the globe.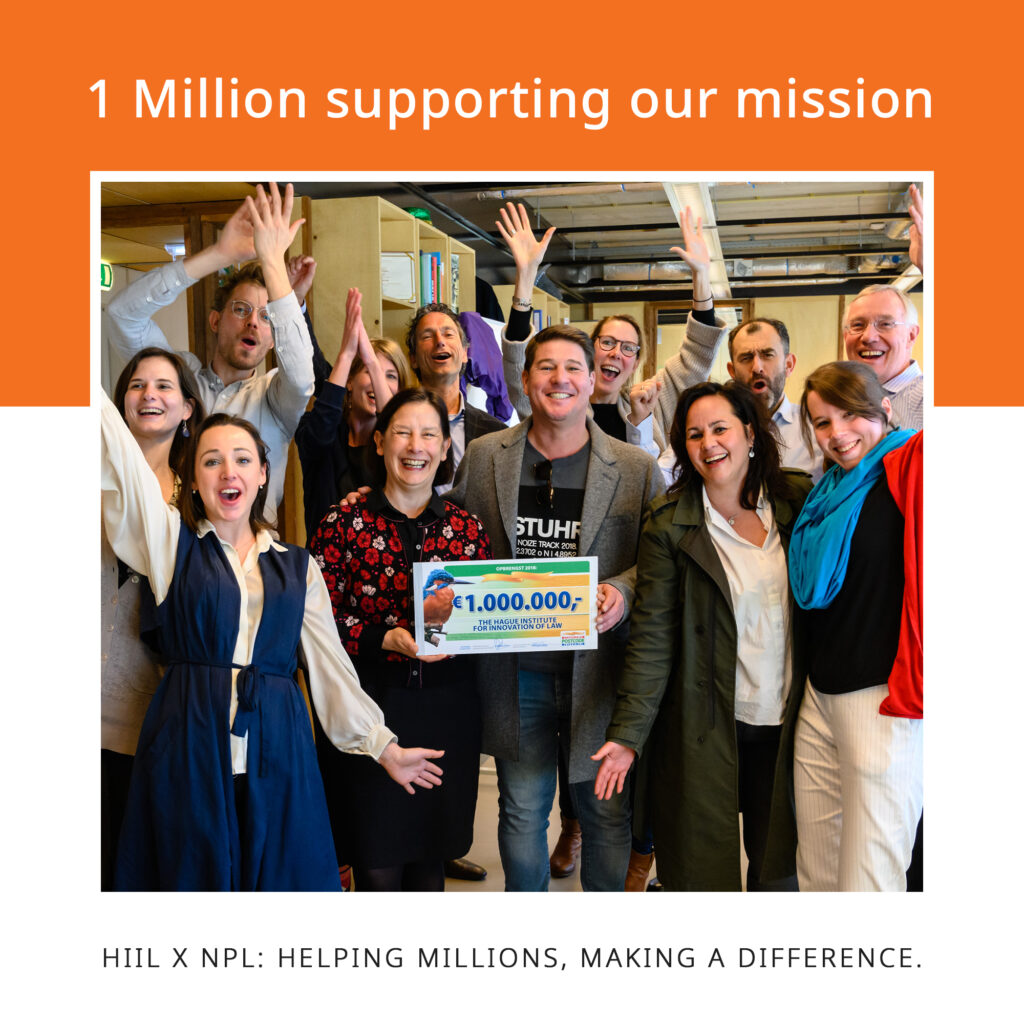 In 2019, we became proud partners of the Dutch Postcode Lottery, (Nationale Postcode Loterij), one of the largest charity lotteries in the world. Due to the Dutch Postcode Lottery's generous support of 1 million euros, we have continued our mission of extending access to justice to millions of people in Southern Africa. The funding has been especially important for HiiL's Justice Accelerator Hub in Johannesburg, South Africa and the 14 justice startups we support in the region.
HiiL's Justice Accelerator is the only startup programme and innovation ecosystem builder in the world entirely dedicated to access to justice. Through the support cycle enabled by HiiL, our Innovation Hub in Southern Africa, the innovators, and the donations from the Dutch Postcode Lottery, we are able to provide training, mentorship and seed funding to justice innovations. This has translated into direct help for those who need it most and tailored to their needs.
What would you do if you suddenly lost your job, if you needed a divorce, or if you had a dispute with your business partner, but had no legal help offered to you?
Since the creation of our Hub in Johannesburg, we have helped 14 justice startups with innovative solutions to people's legal issues. But how does this process really happen? It starts with generous donors, like the Dutch Postcode Lottery, who made it possible for us to run the Justice Accelerator Programme in regions like Southern Africa. The only startup programme and innovation ecosystem builder in the world entirely dedicated to access to justice. Through the support cycle enabled by HiiL, our Innovation Hub in Southern Africa, the innovators, and the donations from the Dutch Postcode Lottery, we are able to provide training, mentorship and seed funding to justice innovations.
Help is provided directly to those who need it, with solutions tailored to their needs.
Inspiring stories:
Meet Grace, the founder of Luma Law. Luma Law is one of the justice innovations we accelerated through HiiL Innovation Hub Southern Africa. We mentioned justice innovations, and how they are tackling justice problems tailored to people's specific needs. In this interview, you can discover a success story from the perspective of an innovator, who works towards better access to justice.
Like Grace, Claire and Frank were also able to scale up their justice innovation, thanks to the Justice Accelerator programme in Southern Africa: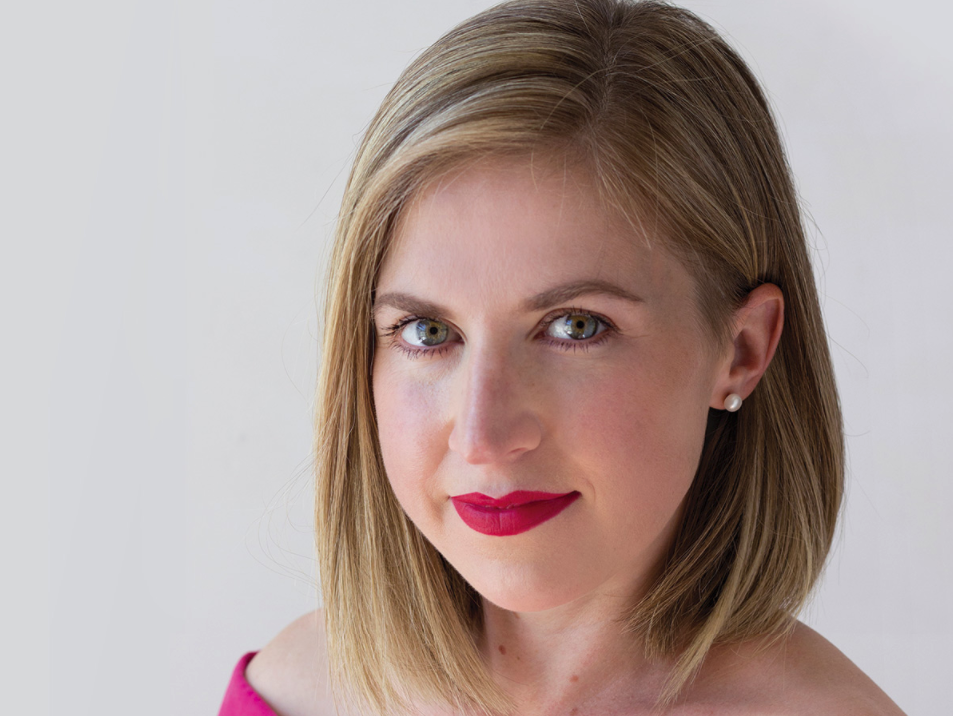 "Being part of the HiiL Justice Accelerator has been challenging, educational, fun, door-opening and enormously inspiring! All the things you'd want from a startup accelerator programme."
Claire Keet-Pollack, co-founder, pop.law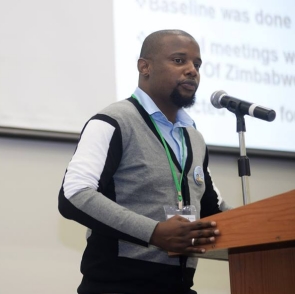 "Being part of the HiiL Justice Innovation Challenge helped us transform our Legal4ASM Platform into a recognizable, viable, conducive and go-to legal service for artisanal and small-scale miners in Zimbabwe."
Nyasha Frank Mpahlo, Executive Director Green Governance Zw
And sometimes we become our own inspiring story.
Did you already know that HiiL received the Better Contract Design Mark from The World Commerce & Contracting association?
This award recognizes contracts that are designed to be easily accessible and understandable by all. We are honoured to receive this official recognition, as we believe that user-friendly contracts ensure fairness and contribute to our global mission to increase access to justice for all.
HiiL received this award thanks to the amazing work of Creative Contracts a South Africa based firm specialising in Comic and Audio legal agreements. Creative Contracts helped us create a Grant Agreement in pictures which HiiL uses as a binding contract for the innovators in our Justice Accelerator programme.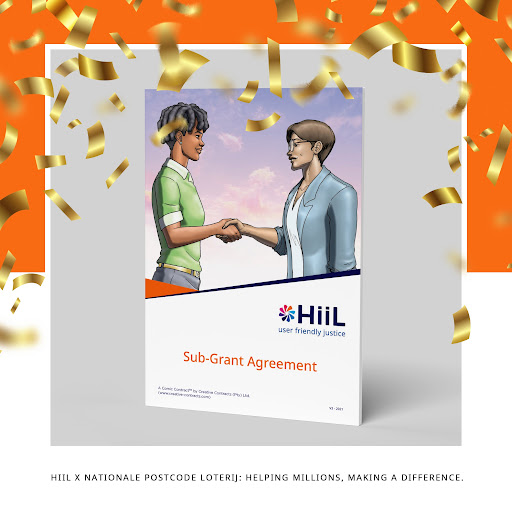 But did you know that Creative Contracts once was one of the innovations we supported through the programme? That's right! In 2018, Creative Contracts became part of the Justice Accelerator Cohort through the HiiL Innovation Hub Southern Africa, through the project supported by the Dutch Postcode Lottery.
Today, we still work closely with Creative Contracts' founder Robert de Rooy as we continue our work towards promoting user-friendly contracts through the Working Group on User-friendly Contracts; and advance Sustainable Development Goal 16.3 (SDG 16.3) goal: access to justice for all.
At HiiL, we practice what we preach. That is how we hope to make a difference.
Lasting social impact
Together with the Nationale Postcode Loterij, we set a goal to establish and scale a sustainable justice Innovation Hub in Southern Africa. The aim has focused on shrinking the justice gap and increasing access to justice to the region's 1 million people who lack proper legal help.
"The effects of lack of access to justice are well documented. From miscarriages of justice to service delivery protests to interminable delays in land reform cases to poor protection of those vulnerable to gender-based violence – it's a catalogue of everything that we know can and should be better in South Africa today." said Adam Oxford, heading HiiL's Innovation Hub Southern Africa in an article on justice innovations in South Africa.
Since the creation of the Hub, HiiL supported innovators have provided justice help to children, women, victims of domestic violence, vulnerable groups, SMEs, and community paralegals. Below, you can discover each innovation in more detail.
But justice problems cannot be prevented or resolved overnight. Justice innovations need time to grow and scale so they can reach more people. Continuity is essential to help justice entrepreneurs overcome obstacles and grow into Gamechangers, those unique services and tools able to improve the lives of millions of people.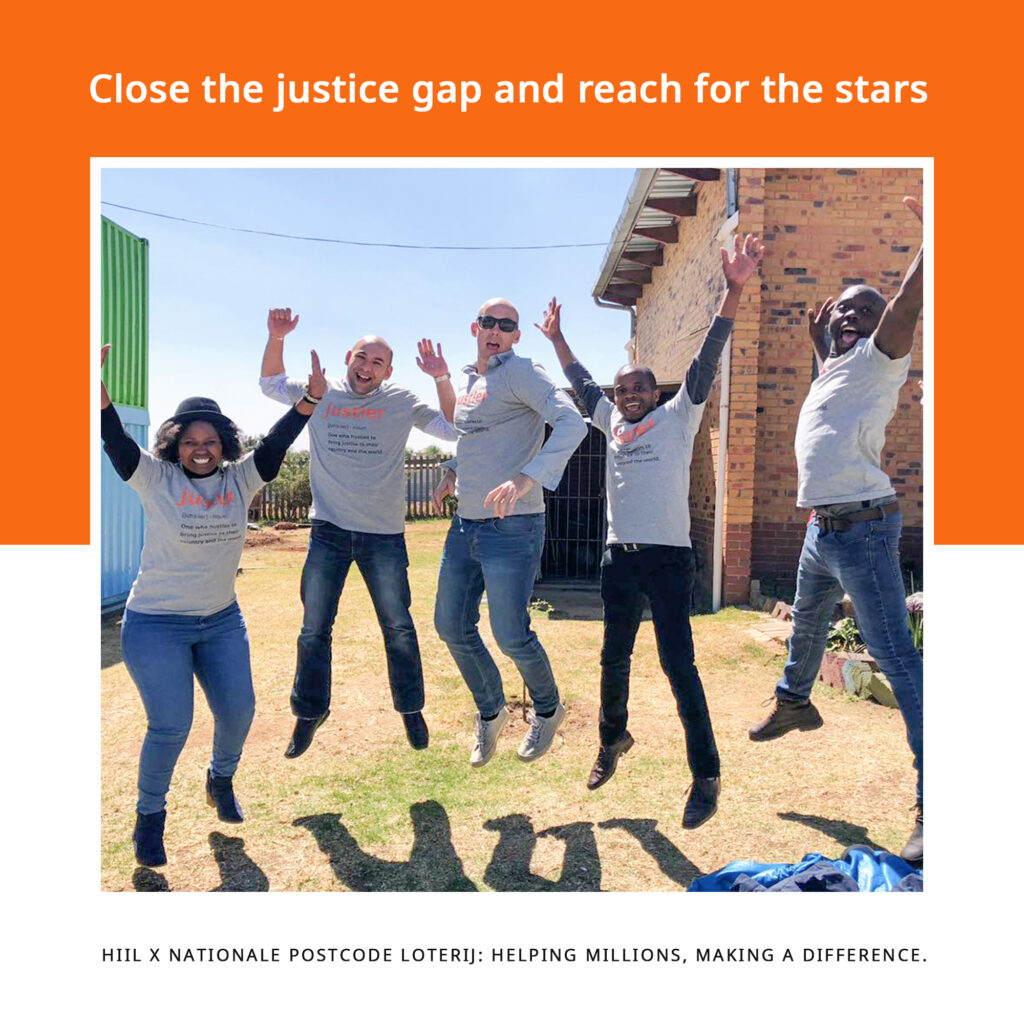 So what are the next steps for closing the justice gap in Southern Africa?
On 15 November, HiiL will kick-off the 2021 African Justice Innovation Symposium. This symposium will start with a roundtable discussion hosted by the Southern Africa Hub and will provide a platform to discuss the future of justice innovation.
Looking ahead, scaling and local fundraising will be key to continuing to support justice innovations. This is why the local presence we built in Johannesburg is so important: so that we can create a lasting social impact. 
So now you know how the Dutch Postcode Lottery, a charity advocating for a greener and fairer world, directly supports people-centred justice in Southern Africa. This is how from The Hague to Johannesburg, €1 million helps millions to make a difference in delivering justice for all.
---
Curious about the justice innovations we supported in Southern Africa?
It is a digital companion designed to reach millions affected by abusive and controlling relationships. It helps users identify signs of abuse and offers support in a non-judgmental way.
for the children's sake
Offers families embroiled in litigation, free mediation services at court, to resolve their dispute in the best interests of the children.
Many people do not know what to do following a car accident, or what is the definition of human trafficking and how to report it, or the best way to incorporate their new business. Video tutorials are the best form of answering peoples questions about legal issues in a fast, and free way.
Baobab Law 2.0, a case management system from South Africa for community paralegals working on issues in rural areas, for example, registering undocumented children.
Using document automation technology presented as a web-based application, entrepreneurs can build their own agreements in just a few minutes at less than 10% of the usual cost.
Integrates general insurance with add-on legal protection insurance and mitigates legal risk by instantly delivering legal services through an online platform of freelance lawyers worldwide.
supports businesses with fixed-price legal advice. Because of the online platform, legal advice can be delivered much cheaper, and faster, than traditional service providers. Small-medium enterprises (SME's) can even do a free legal health check. Legal Legends reached approximately 30,000 people since it launched in 2015.
Every 3 seconds, a girl under the age of 18 is married. Ufulu Wanga supports people living in Malawi to learn about what rights they have guaranteed to them by law, and what to do about it when these rights are violated. By building a tech platform, knowledge can be disseminated widely and affordably to provide basic and educative information on human rights issues.
In the most remote areas of South Africa is where you will find marginalised women which poses a problem. How to reach them and how to make the people in charge see the problems they face? Lady Liberty provides vital support by going mobile: taking will-drafting expertise or family justice expertise to remote and destitute areas. For free. Lady Liberty has reached 5000 people since its launch in 2014.
Getting a traffic fine is really not great. Getting a fine for breaking rules you didn't know causes even more issues. It also creates a climate-vulnerable to corruption. Road Rules is a simple mobile app that educates drivers about traffic rules in Zimbabwe. They have reached more than 50 000 people in 2018 alone.
In South Africa, a big challenge for justice workers is the urban/rural divide in the availability of services and education. By training community paralegals to be radio journalists, they produce stories about justice that travel through airwaves to local villages, with stimulating programs rights awareness is popularised. They reached more than 500 000 people in 2018 alone.
If you don't understand what is inside your work contract, can you be protected by what it says? Can you ask for fairer terms? In South Africa, a lot of farmworkers are illiterate to some degree. Legal terms of employment contracts are incomprehensible and therefore problems arise frequently. Creative Contracts has pioneered a way to produce a contract in visual "comic book" form that every person can understand. More understanding proves to mean less conflict.
Non-profit organisations, like us, want to maximise the money spent on their programs that help people, but they have legal needs too. What if using the latest cutting-edge technology, you could automate free online legal documents? JusDraft designed and recently launched this very service.
Children are rights holders too, they face justice problems also. MoLLy build a mobile legal library with specialised materials to educate children via schools.
Chaya Connect is a legal education platform for early-stage entrepreneurs. Legal Ascend is an online guidance tool to help executors administer deceased estates affordably.
Kleva Contracts democratises access to legal services by providing online contract creation, access to legal services and educational material in multiple South African languages.
Simplifying legal and regulatory processes to ensure compliance and unlock opportunities. Empowering individuals, SMEs, employees and corporates through access and communication.
OwnedBy's service helps to reunite victims of robbery with their goods, by keeping a secure digital record of belongings that can be cross-referenced by police or those buying second-hand goods. Working with the police, it allows the found items to easily be traced to the owner.
A chatbot that helps thousands of workers navigate the ins and outs of employment law and family law. The chatbot provides access to simplified and practical information on the law, its processes and producers. Additionally, LUMA Law connects people to affordable legal assistance by lawyers, when needed.
DIY service for document automation, tailored for the small businesses building the South African economy. It provides an easy-to-use platform for creating and purchasing contracts, with support from a legal team, when needed.
Pop Law provides access to affordable legal services using online face-to-face help using ubiquitous platforms, such as Whatsapp.
This post is a compilation of a 6-part series published on HiiL social media channels. In this series, we dove deeper into the history of the creation of our Southern Africa hub, an initiative launched by HiiL and supported by the Dutch Postcode Lottery.
---