Second dialogue discusses approaches to advancing people-centred justice in Nigeria
Sola is the owner of a small family business. To expand her business, she bought land to build a small shop — a step forward from her original small kiosk. Sola paid for the land, received a Certificate of Occupancy (C of O) from Nigeria's Ministry of Lands, and broke ground building her new small business. Weeks later, another person unexpectedly showed up with a second C of O for the same plot of land. Confusion and cost ensued as Sola was forced to resolve the dispute.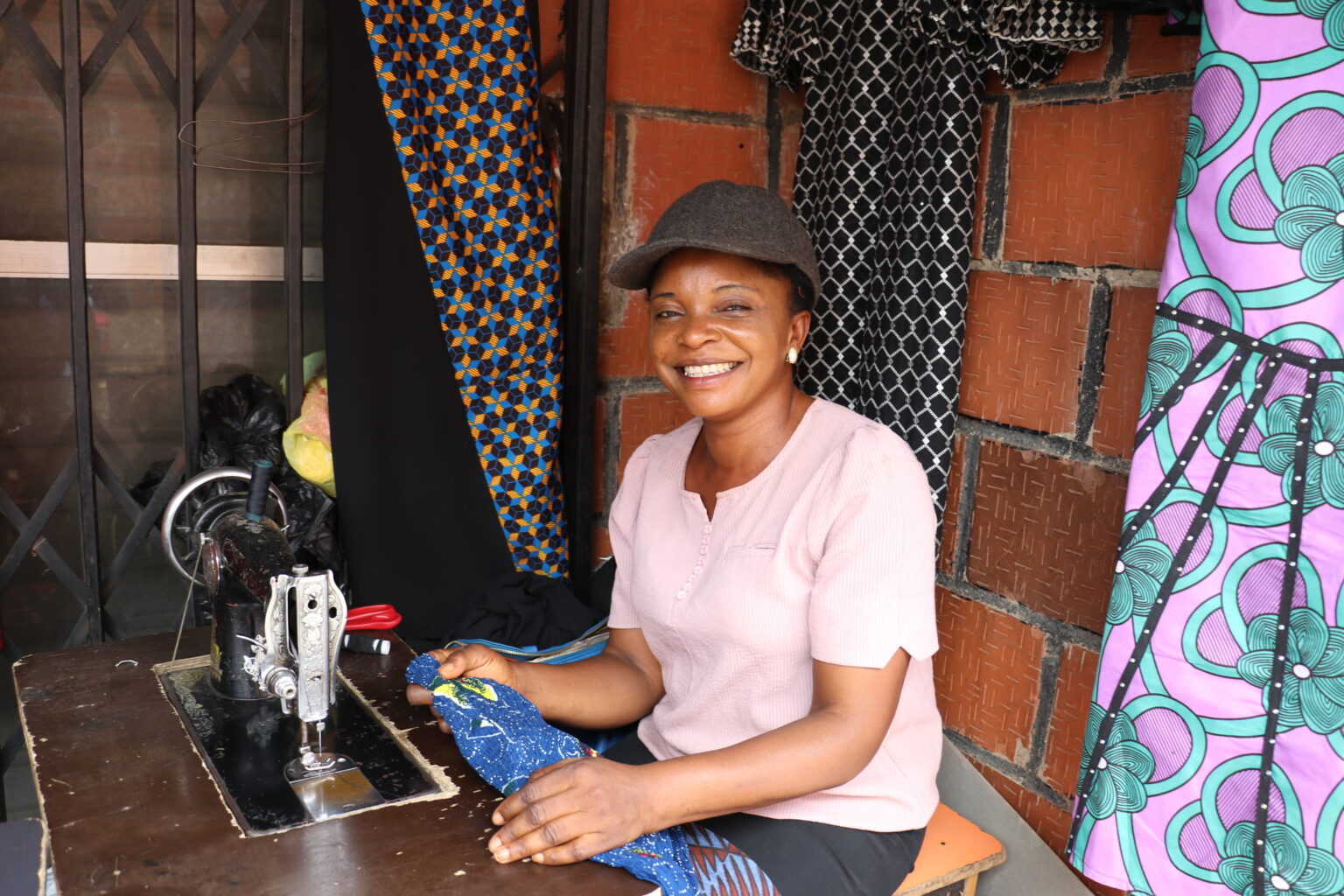 Unfortunately, Sola's experience is not unusual in Nigeria. It is estimated that Nigerians deal with 25 million legal problems each year including a growing number of land disputes. According to HiiL's Justice and Needs Satisfaction survey, 17% of Nigerians report such disputes as having a severe impact on their lives. And although nearly three-quarters of Nigerians seek information or advice for their justice-related problems, more can be done.
Under this backdrop, Ogun State's Attorney General, Gbolahan Adeniran has made facilitating people-centred justice a top goal. His office hears regularly from citizens who wish to improve the ease of doing business in Ogun State, an important economic zone outside Lagos. But increasing investors' confidence in land designation and ownership extends beyond Mom and Pop shop owners and includes multi-million dollar manufacturing companies. To address these concerns, Attorney General Gbolahan Adeniran has committed his office to making land title registration more flexible, transparent and technologically driven in Ogun State.
HiiL is engaged in these efforts through an ongoing stakeholders' dialogue in Ogun State focused on civil justice transformation. On 22 February, the second dialogue wrapped up with a more detailed view and understanding of how to improve access to justice and ease the resolution of land conflicts, in addition to family and neighbour disputes throughout Ogun State.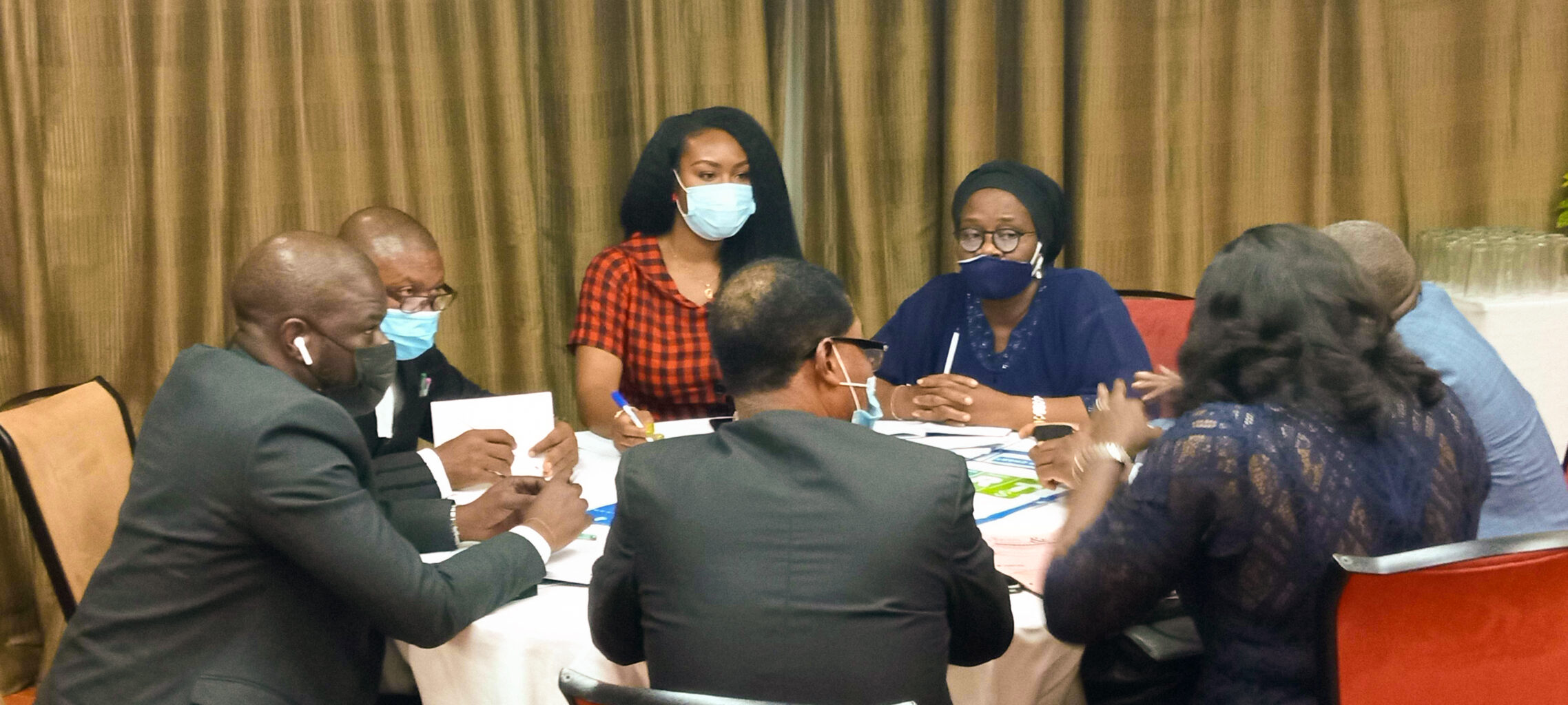 "We are part of the solution!" one participant exclaimed after reflecting on the work expected from both formal institutions and the people of Ogun state. "It suddenly dawned on me that what we are doing here can be a real gamechanger. It can be very impactful on the administration of the justice system."
The 3-day tailored retreat focused on developing goals with SMART indicators and targets to better address the justice needs of all citizens in Ogun State.
"We are navigating challenging questions and considerations with participants from different sectors of the larger justice ecosystem," said Ijeoma Nwafor, HiiL's Justice Transformation Country Representative in Nigeria. "For the second time this year, the collegiate experience instilled confidence in the participants that people-centred civil justice is not only achievable but measurable, and in line with the expectations of SDG16.3."
Gamechangers time
An interactive session on Gamechangers — the unique services or tools that can create the greatest impact towards realising justice transformation goals — set the tone for considering new possibilities. "Effective people-centred justice critically depends on availability of data," said Maurits Barendrecht, HiiL's Director of Research & Development.
"We would like to inspire an eagerness to think outside the box," added Theresa Smout, HiiL's Director of Justice Transformation in West Africa. "And to provoke thoughts on how to ensure people-centred Gamechangers can drive a transformative process."
Linking the Gamechangers to the ease of doing business allowed the participants to explore how goals, indicators, and targets might affect the impact of life, work, and business in Ogun. However, the effects of family and neighbour disputes is less obvious compared to land disputes. This is especially true when considering ease of doing business. Yet, during the dialogue, the stakeholders took an empathetic approach to mapping out the link.
"In delving deeper into the efficacy of the Gamechangers, obstacles and conditions for having 'enabling environments' were explored and addressed with no reservations," said Ijeoma. "There has been a determination to create a new normal where the needs of the people are placed ahead of institutional conveniences and the complacency of bureaucratic bottlenecks."
The question of how these goals and indicators get implemented will be the theme of the next session. This final installment of the civil justice transformation stakeholder dialogue will take place between 22 and 24 March 2021. It will be followed by a strategy launch in April 2021 to unveil a report offering a comprehensive path forward for people-centred justice in Ogun State, Nigeria.
Further Reading
---