HiiL travaille en partenariat avec des agents publics, des professionnels du secteur de la justice, des entrepreneurs et des investisseurs dans le but de rendre une justice axée sur les personnes et de contribuer à la réalisation de l'ODD16.3 –  donner à tous accès à la justice dans des conditions d'égalité. Grâce à notre action, nous aidons les praticiens de la justice à concevoir des solutions qui permettent aux personnes de résoudre ou de prévenir leurs problèmes de justice. Ainsi, un plus grand nombre de personnes peuvent reprendre le cours de leur vie plus rapidement, favorisant ainsi leur bien-être et leur prospérité économique.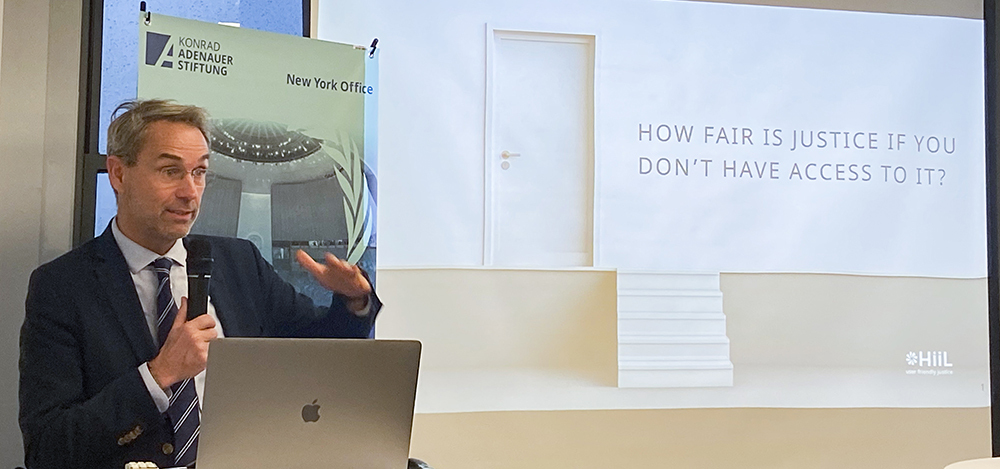 HiiL together with the Konrad-Adenauer Stiftung and the Netherlands Permanent Mission to the United Nations New York, organised a panel discussion of the final report presented to the 77th UNGA by the UN Special Rapporteur on the Independence of Judges and Lawyers, Mr. Diego García-Sayán.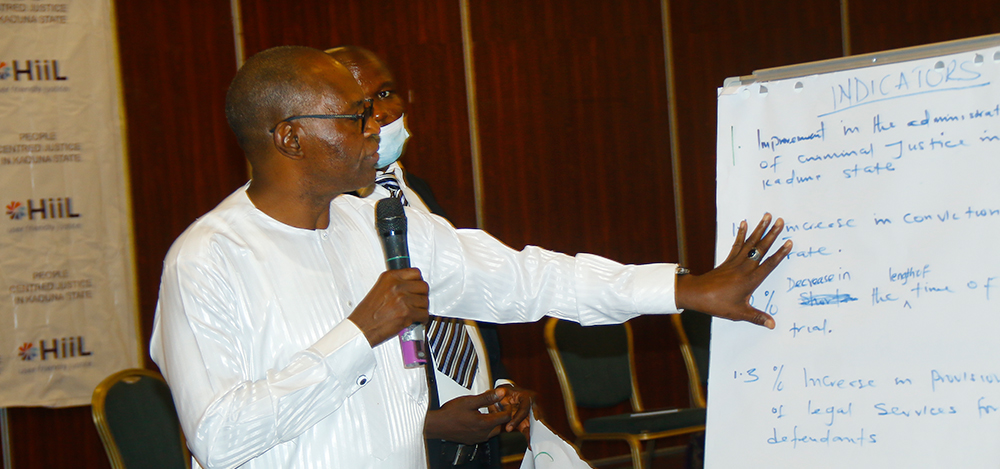 Nigeria's Kaduna State joins the movement towards innovative, affordable and responsive justice delivery.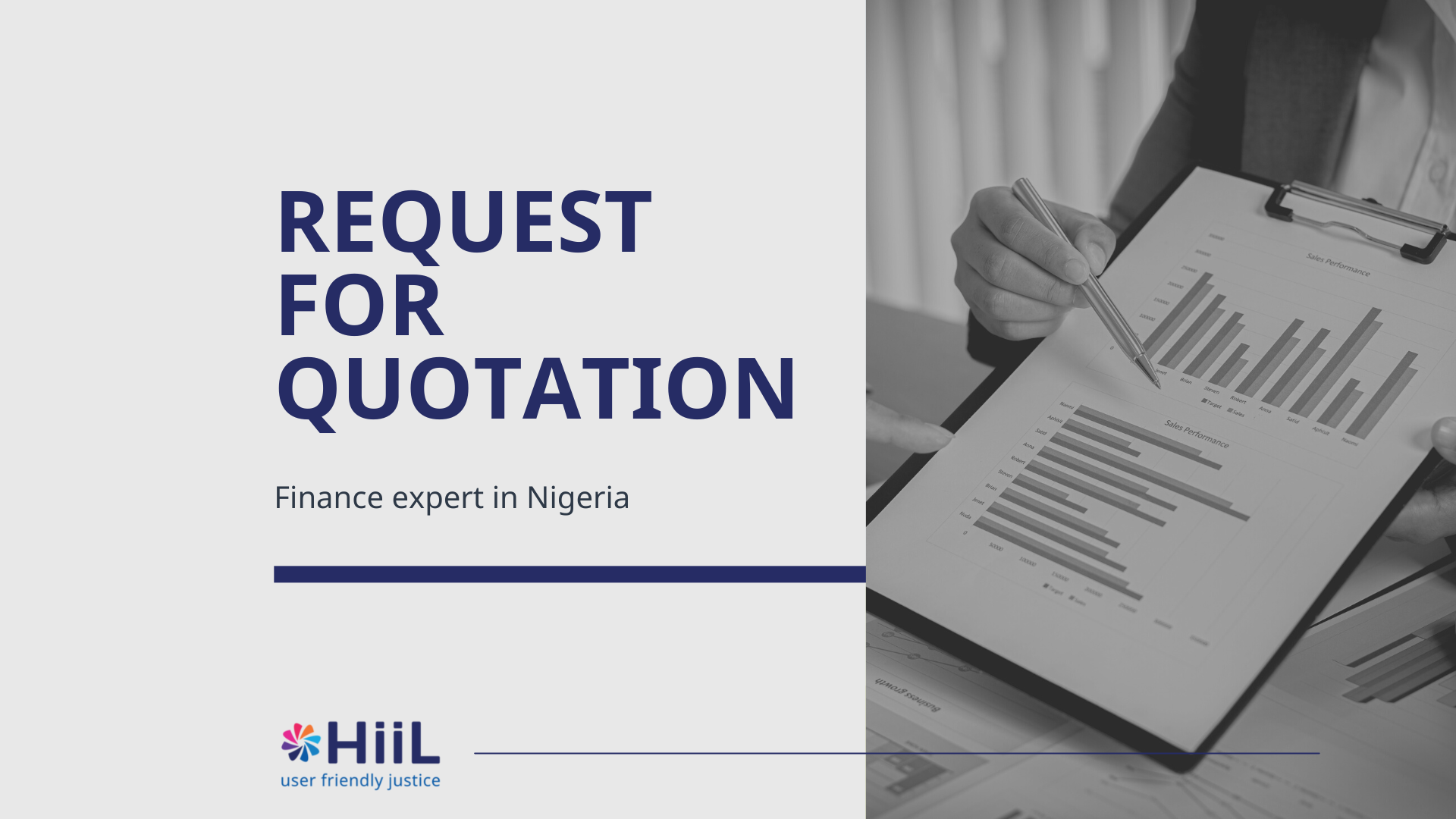 The Hague Institute for Innovation of Law (HiiL) invites relevant companies and /or individuals to submit a quotation to support us in developing sustainable finance models on access to justice at the community level for 4 months (November 2022 to February 2023) in Imo State, Nigeria.