On 12 October 2021, EU justice officials gathered online for an e-conference focused on the digital transition of justice systems. Discussions underscored the challenges and opportunities facing the EU.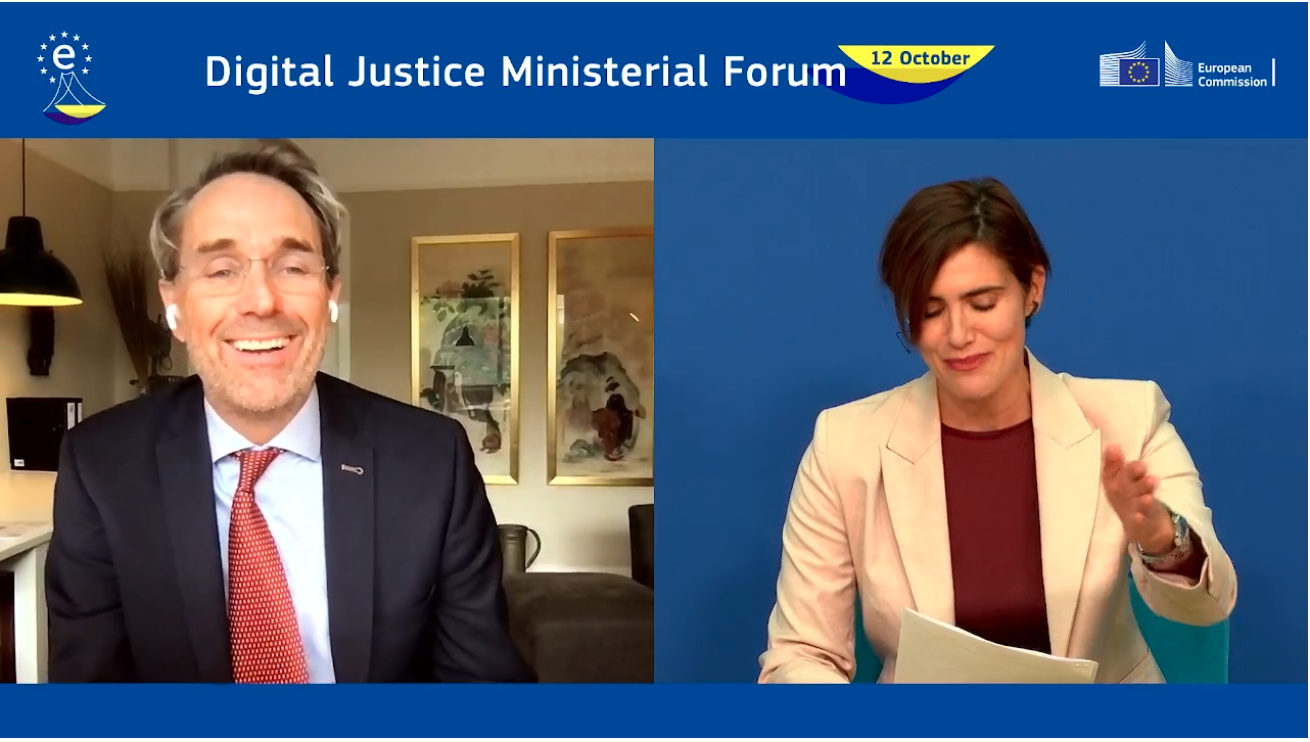 The Forum was organised in three sessions:
Digital transformation in justice at national level and its impact at EU level;
Overall EU approach to digitalisation / general principles and needs of the various legal professions and society;
EU cross-border judicial cooperation: Present and future needs of the Justice and Home Affairs (JHA) agencies and bodies.
HiiL CEO Sam Muller delivered remarks during the forum "from the perspective of quality, efficiency, and facilitating access to justice." Select highlights from his speech include:
Transformation is not change. Change makes something better. Transformation makes a better something. Change is about modifying a practice. Transformation is about changing a system…our justice systems need a transformation.

The outcome we should all be fighting for is digitalisation that is part and parcel of making justice systems people-centred.

Data from the World Justice Project shows that out of 100 EU citizens:

60 had justice problems in the past 2 years, for which 24 of them caused hardship. 

26 of them find satisfactory resolution (or are on track).
34 citizens remain stuck or unsatisfied.
Only 2 obtain a court-like decision. Agreement is the most common way to resolve problems. 
48 walk the road to resolution mostly by themselves using the internet or booklets for information, and receiving some help from a single law practitioner or using the help of friends or family.
Only 10 get full-fledged lawyers get help from a government legal aid office.

When I say 'justice system' I use it in a broad sense, just like the OECD does. [It is] a vibrant, multi-actor space, from courts and lawyers to mediators, online resolution of a dispute, social workers, and legal aid insurance.

The elements of a justice transformation programme and its digitalisation should be anchored in four integrated core components: evidence-based working, innovation, creating a better market place, and creating accountability. 
The 2019 Task Force on Justice showed that, globally around 1.5 billion people – one-eighth of the world's population – have civil, administrative or crime-related problems they can't resolve.
---
Further Reading
Related Posts
---