Application for the Innovating Justice Challenge 2020 is closed.
GROW YOUR GAME-CHANGING JUSTICE INNOVATION INTO AN IMPACTFUL BUSINESS
The Innovating Justice Challenge invited all startups that are transforming the justice sector to become part of our 2020 accelerator cohort. Since 2011, we have successfully funded, trained and scaled over 110 startups globally. We are the only accelerator world-wide dedicated to justice and SDG16.
Innovating Justice Challenge 2020
The Innovating Justice Challenge invites the most promising justice startups from:
East Africa
West Africa
Southern Africa
Middle East and North Africa (MENA)
Ukraine
Want to learn more about our Justice Accelerator programme? Read more here.
We are looking for startups that:
have products or services that prevent or resolve justice problems (e.g. help people to get access to legal services, work on removing barriers for people to access financial services, or get a registered identity, preventing (digital) fraud, tracking crime, etc.).
are already showing serious traction and measurable impact.
have a strong business model with the potential to become financially sustainable.
have the ambition and plan to scale across different markets.
are led by a strong team of experienced and inspiring founder(s).
HiiL's Justice Accelerator offers you a 4 month long programme that provides you with:
Training, peer learning, coaching and mentorship
€10k non-equity funding
Access to a global network of justice institutions, impact investors, legal tech organisations and academics
Potential investment opportunities
International exposure (at the Innovating Justice Forum 2021)
Cash prizes (!) for the winners: #1 €20k, #2 €10k and #3 €5k
The 2019/2020 Innovating Justice Challenge
Last February the entire 2019/2020 cohort pitched at the Innovating Justice Forum in The Hague and Bankly was chosen as the winner by judges Jackie Nagtegaal (Law for All), Duncan Onyango (KIFFWA) and Linda Bonyo (Lawyers Hub Kenya).
Join the Innovating Justice Challenge 2020
Selection and acceleration process 2020 - 2021

Do you want to learn about the startups in our portfolio?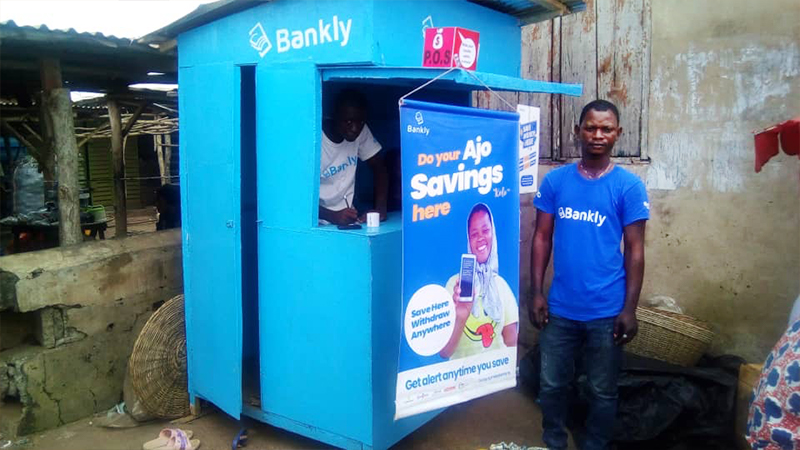 Bankly
Nigeria / Financial inclusion
Bankly is a savings and cash digitisation platform that allows its customers to save up for emergencies through an agent network while protecting them from fraud and theft.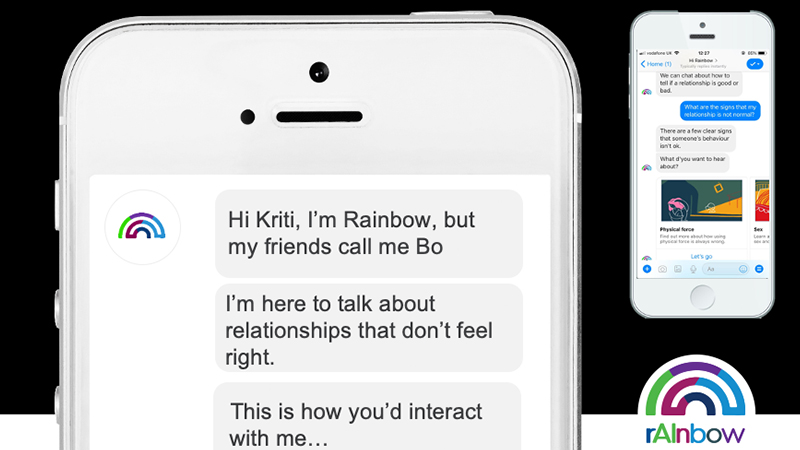 rAInbow
South Africa / Domestic abuse
rAInbow is a digital companion designed to reach millions affected by abusive and controlling relationships. It helps users identify signs of abuse and offers support in a non-judgmental way.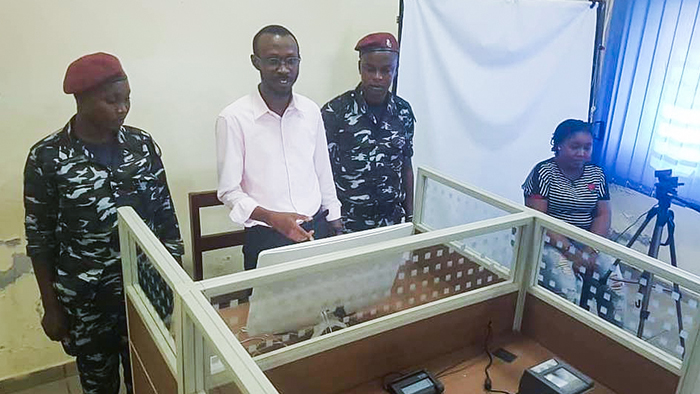 CrimeSync
Sierra Leone / Crime
CrimeSync made an all-in-one digital crime records management application that has been launched across Sierra Leone's prison system. It serves to improve efficiency and transparency of the justice system.