A new report examines the opportunities, challenges and risks associated with improving the rule of law and increasing access to justice.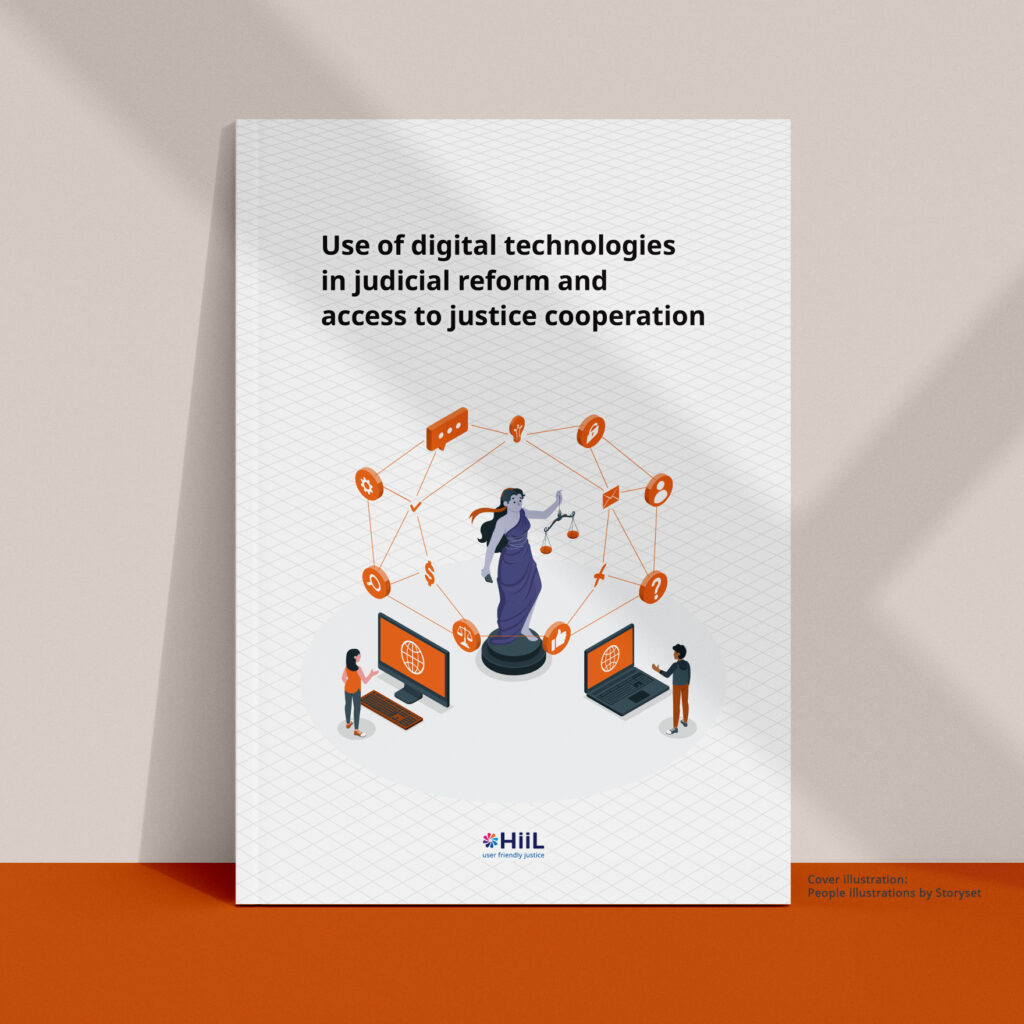 Each year, more than 1 billion people face a serious justice problem. Up to 70% of these problems remain unresolved or get resolved in a way perceived as unfair. Existing justice institutions find it difficult to cope with the demands for justice. So, how can justice systems be more responsive to the needs of people? What shifts are required of institutions to deliver justice that is people-centred?
In this report, we develop an international and comparative overview of justice innovations with a focus on government-centred technology innovations for improving the rule of law and access to justice. Through interviews and literature review, we identify the barriers, opportunities and risks that justice innovations present to improving the rule of law and access to justice.
"The data suggests that government led innovations more often resort to non-tech solutions, whereas private innovations rely on technology as the core component of their product. Further analysis is needed on which digital tools create opportunities for local security and justice delivery and what the accompanying risks are. However, it's clear that digital tools provide great promise in addressing access to justice."
To map the emerging trends in the justice innovation ecosystem, we analysed 150 innovations across public and private sectors in 68 countries (75 government-led technology innovations and 75 gamechangers). For each innovation, we collected data on 15 parameters in order to inform our analysis. These include the type of justice problems addressed, technology deployed, demographic focus, capacity to resolve the justice problems, and their financial models.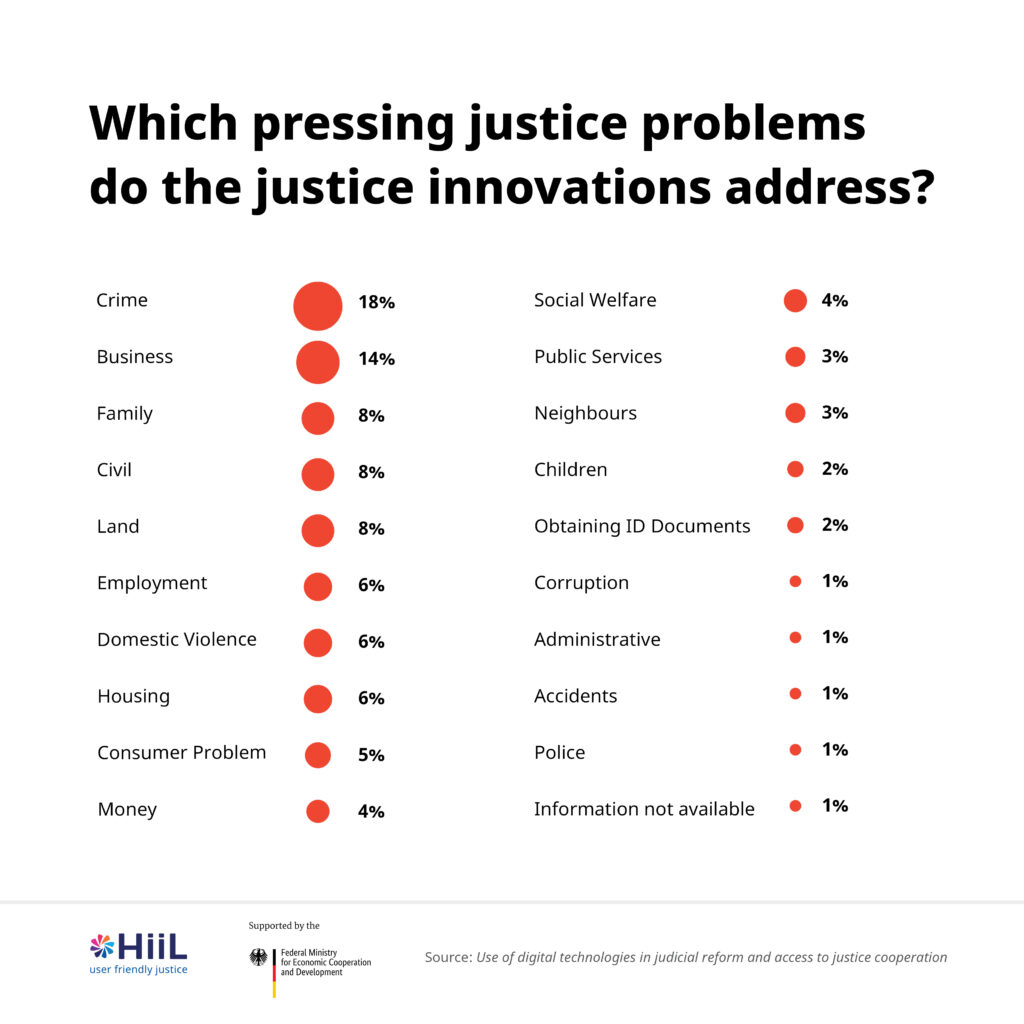 We also examine the risks that innovations pose in terms of breach of data, digital exclusion and perpetuation of inequality of access to justice. Along with risks, we analyse the barriers to the growth of these innovations, such as lack of financial resources, lack of skills to use technology, and low internet penetration.
Keys findings from the study include:
Government-led justice-tech innovations and gamechangers most frequently address justice problems related to crime, business, family, civil and land.
Target groups served by innovations include the government, urban population, lawyers and law firms, and small and medium-sized enterprises.
Tools and technology frequently used by the innovations are web portals, social media, electronic case management systems, artificial intelligence, multilingual chat platforms, and blockchain.
A significant percentage of innovations (67%) exclude people who do not have access to technology.
This report was supported by and developed in consultation with the German Development Cooperation.
---
Further Reading
---