Our 2022 Policy Briefs offer insights and recommendations for justice practitioners working to make SDG16.3 a reality.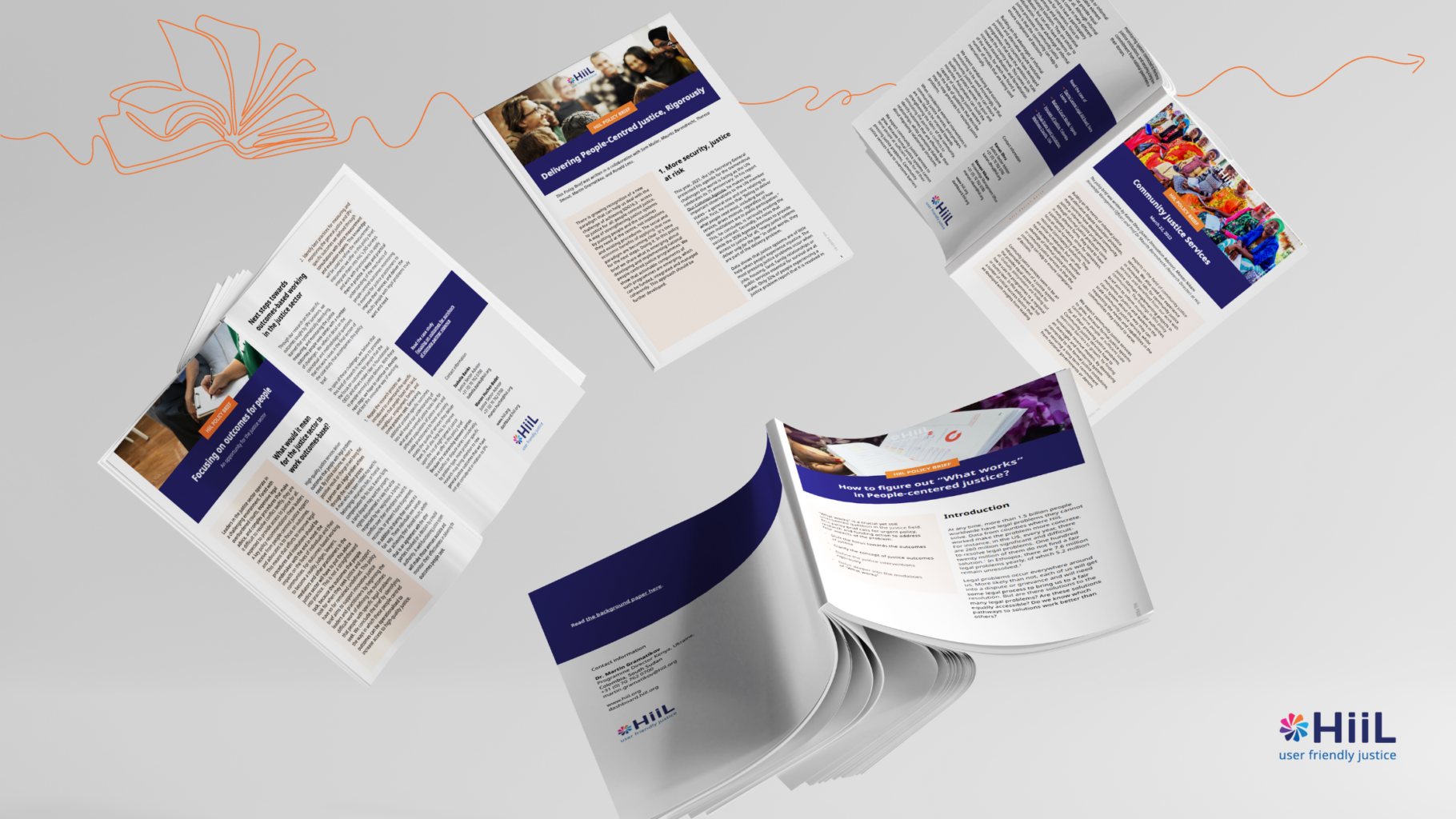 In 2022, HiiL introduced policy briefs to advance people-centred justice programming. Focused on particular challenges related to innovating the justice sector, these resources offer practical insights, evidence, and research-based solutions and recommendations on how to implement people-centred justice.
Concerns remain over how justice systems inadequately respond to people's needs, "delivering only for the few." People-centred justice puts people and the outcomes they need at the centre, not institutions and procedures. Our first policy brief details the five main investments for realising this paradigm-shifting approach. Learn more
An outcomes-based approach will increase access to high-quality justice. Our latest policy brief advises justice sector leaders on eight general justice outcomes and how to shift the focus from institutions to people when defining and monitoring outcomes. An accompanying case study focused on intimate partner violence helps demonstrate how additional problem-specific outcomes can be defined. Learn more
"What works" is a crucial yet still unanswered question in the justice field. The policy brief aims to provide evidence-based insights on effective interventions in the field of justice and to encourage further research in this area. It calls for urgent policy, research, and funding actions to address four distinct aspects of the problem. Learn more
What game-changing factors can help reimagine how justice gets delivered? Over the years, HiiL has identified characteristics and service delivery models that contribute to justice innovation. This series of three policy briefs examine Community Justice Services, User-friendly Contracts, and One-Stop-Shop Dispute Resolution systems. Learn more
If our societies are to reduce violence, tackle corruption, protect the environment, address inequality and repair broken social contracts, they will need to revamp justice systems so they respond effectively – and cost-efficiently – to people's needs.
We hope these policy briefs will assist justice sector leaders as they work tirelessly towards making SDG16.3 a reality.
Related Posts
---