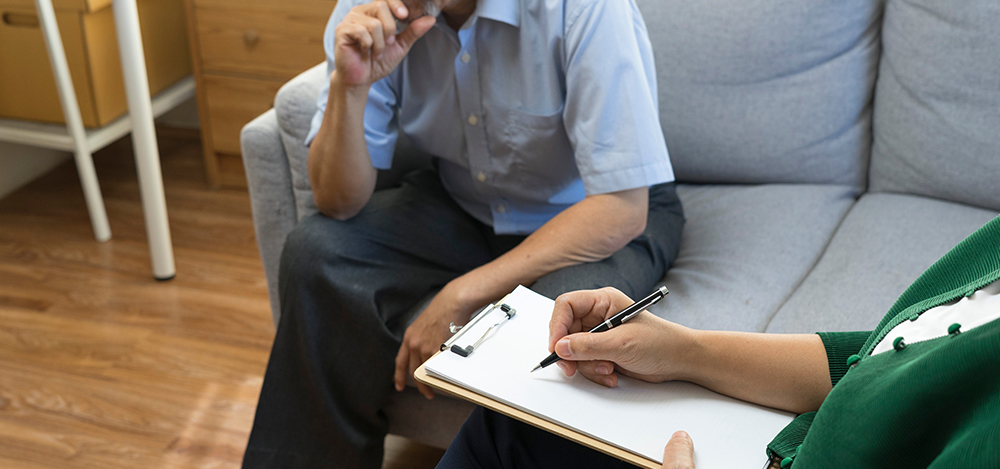 An outcomes-based approach will increase access to high-quality justice. Our latest policy brief advises justice sector leaders on 8 general justice outcomes and how to shift the focus from institutions to people when defining and monitoring outcomes.
Outcomes are a familiar concept in the justice sector, yet they are rarely defined in collaboration with those seeking justice. Instead, the outcomes that are defined and monitored tend to reflect the needs or objectives of legal institutions. These may include efficiency, cost-effectiveness, or outcomes related to public safety goals such as reduced reoffending. This focus on procedural and institutional results, as opposed to the concrete improvements they produce in people's lives, has created a gap between the supply and the demand for justice.
It is time for new thinking. A core principle of the people-centred justice movement is that justice services resolve the problems that people experience in a fair way and deliver the outcomes they seek. A shift towards outcomes for people can support innovation in the justice system and help close the justice gap in the following ways:
It can help people who are faced with a legal problem identify what is most important to them and make progress towards their goals.
It can reveal the extent to which justice services are tailored to the needs of the people they are intended to help – providing practitioners with information about the quality of services they deliver.
It can make entrepreneurs aware of gaps in existing justice services that represent opportunities for innovation.
It can demonstrate the effectiveness of new or re-designed justice services and enable ministers of justice to distribute funds on the basis of performance.
It can enable policymakers to track the impact of people-centred justice reforms and generate the additional investment needed to make SDG 16.3 a reality.
This policy brief explores how people-centred justice outcomes can be identified and operationalised. The authors ask: What general justice outcomes do people seek when faced with a legal problem? Based on insights from academic literature, and building on HiiL's Justice Needs & Satisfaction (JNS) survey research, the authors propose eight general justice outcomes that can be used to measure and monitor the quality of justice services or processes.
The 8 general justice outcomes
Understanding what happened
Understanding what happened is an important first step in restoration (restorative justice) and resolution, and one of the seven general justice outcomes measured in the JNS survey.

Acknowledgement of role or responsibility
Acknowledging who was involved in or responsible for what happened and the harm caused is central to restoration and reintegration (restorative justice). This outcome combines two justice outcomes measured in the JNS survey: "knowledge of who was responsible" and "an apology."

Fair distribution of resources or responsibilities
Distributing resources or responsibilities in a fair way – for example, according to the equity, equality, or need criteria – is the defining feature of distributive justice. "Fair distribution" is one of the four dimensions the JNS survey uses to assess the quality of a justice outcome.

Damage restoration
Restoring what was lost, damaged, or violated is necessary for compensation (distributive justice) as well as reparation (restorative justice). "Damage restoration" is one of the four dimensions the JNS survey uses to assess the quality of a justice outcome, and "compensation for loss of income or property" is one of the specific outcomes it measures.

Relational restoration
Repairing the relational harm caused by a legal problem is important to restoration and reintegration (restorative justice) as well as transformation (transformative justice). "Repaired relationships between people" is one of the justice outcomes measured in the JNS survey.

Harmony within the community
Achieving harmony within the community is closely related to, but not that same as, repairing relational harm. This outcome was added to reflect the reality that it is possible for the relationships between parties to a conflict to be repaired without those people being accepted by the wider community. This is necessary for their reintegration (restorative justice).

Security
Safety and security – whether physical, psychological, or financial – is necessary for people to feel at peace and move on with their lives in the aftermath of a legal problem. "Physical or financial security" is one of the justice outcomes measured in the JNS survey.

Prevention
People who have been burdened by a legal problem want to resolve it and also prevent it from happening again. "Problem resolution" – which relates to enforcement and prevention – is one of the four dimensions the JNS survey uses to assess the quality of a justice outcome, and "prevention" is also one of the justice outcomes measured in the JNS survey.
To help demonstrate how additional problem-specific outcomes can be defined, the authors have included an accompanying case study focused on a particularly prevalent and impactful legal problem — intimate partner violence (IPV). The case study identifies 21 outcomes that survivors of IPV consistently seek and describes in detail the myriad justice and support mechanisms that survivors of IPV in Uganda, Nigeria, and the Netherlands used or looked for to achieve them.
Related Posts
---