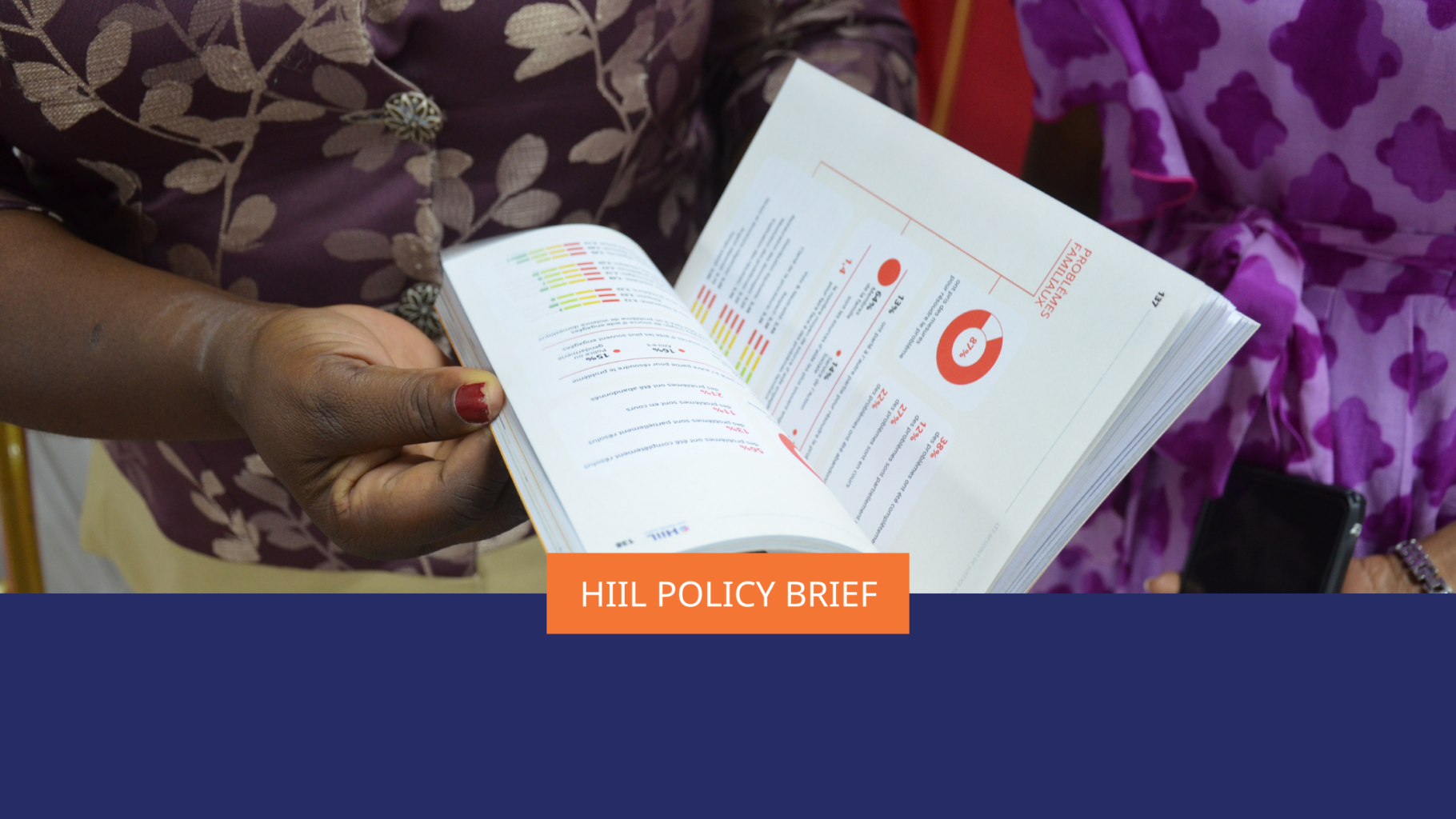 Every day hundreds of millions of people need the law to resolve land disputes, debt issues, family disagreements, disputes with neighbours and many other legal issues. The parties, the issues at stake, and the contexts are always unique, but it is common wisdom that some pathways to solutions are more effective than others. Knowledge about what "generally" works is a crucial ingredient for an effective and people-centred justice system which aims to provide access to justice for all.
In this policy brief, we explore the question of « what works » in justice. The policy brief aims to provide evidence-based insights on effective interventions in the field of justice and to encourage further research in this area. Not surprisingly, there are no quick fixes.
Challenges to understanding « what works » in justice include a lack of robust data, disagreements on the meaning of justice outcomes, and a lack of understanding of the full range of interventions needed to resolve legal problems fairly. To address these challenges and improve access to justice, it is necessary to adopt an evidence-based approach, including gathering more people-centred data, defining justice outcomes more broadly, and viewing interventions as packages of activities rather than individual components.
Our recommendations target the infrastructural layer of access to justice knowledge. Intended audiences are the justice systems designers who seek to realise people-centred justice. We also address the national planners who wish to understand how evidence can be applied in the planning process. The policy brief calls for action in four distinct areas:
Shift the focus towards the outcomes of justice
Clarify the concept of justice outcomes
Define the justice interventions rigorously
Delve deeper into the modalities of "What works"
We encourage justice leaders and practitioners to engage actively in the effort to deliver justice effectively and at scale. This requires embracing evidence-based approaches and the systematic pursuit of knowledge about "what works" in justice. Without such knowledge, the justice gap will only continue to widen.
The policy brief and the accompanying background paper are available below:
---