On 1 March 2018 in Suva, Fiji Hon. Chief Justice (CJ) Anthony Gates launched the project Access to Justice Assessment. CJ Gates put pressure on the relationship between data on people's need for justice and their access to justice:
"This is another step along the path of access to justice for the people of Fiji. The assessment will provide data, information and feedback. It is right to have the humility to seek such assessments."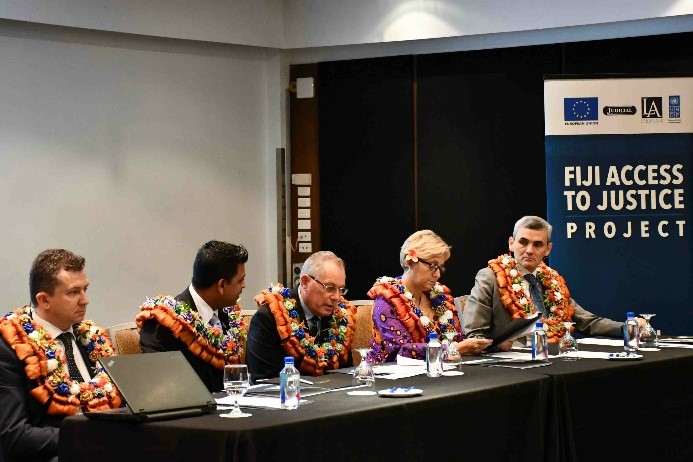 Photo: UNDP/Ria Sen
The project is implemented by UNDP Fiji with funding from the European Union. The role of HiiL is to measure and make transparent the justice needs of the people of Fiji. Enumerators were already trained to talk to randomly selected individuals about their legal problems. A large sample of people will be asked about their experience with situations in which the law can provide a solution. We will ask the people how they respond to legal problems and most importantly – the extent to which they receive fair resolutions.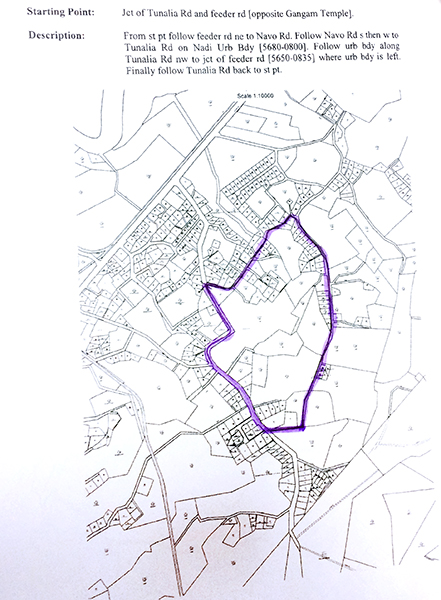 Sampling instructions for the enumerators
In order to understand the justice system from its different sides we will talk to the main justice stakeholders in Fiji. Our interest is to understand the justice system from a 360 perspective. This will allow us to map out the options for improving access to justice and justice delivery.
Conducting large scale empirical Access to Justice assessment in Fiji is not an easy task. The upcoming elections are steering the attention and energies of many institutional stakeholders towards the political arena. Otherwise, that attention and energy could be used by them to better serve people. Moreover, from a geographical point of view, the country and its 110 inhabited islands are a serious logistical challenge for survey research. On the top of that there are still communities who are dealing with the consequences of 2016 Severe Tropical Cyclone Winston.
Nevertheless, our brave enumerators are already in the field traveling by cars, buses, boats and planes to meet and talk to Fijian people about their needs for justice. The report will be published later in 2018.
---