Panel discussion led by Sam Muller
15 October 2020, our CEO Sam Muller, moderated a panel discussion during the 2020 Annual Conference of Knowledge Platform for Security and Rule of Law (KPSRL).
"Let's hope that at the end of Covid-19 crisis justice systems will be transformed. Just like governments are telling businesses we will support you if you become green, we should demand that justice systems come off the pandemic more people-centred." – Sam Muller, HiiL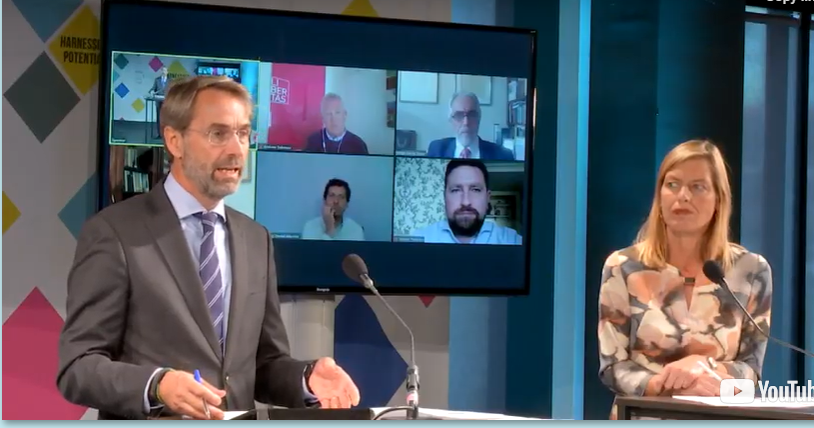 People-centred justice
The discussion emphasized on helping justice leaders from all sectors in finding innovative ways to meet challenges posed by the Covid-19 pandemic. The discussion highlighted how justice can catalyze the recovery, give people a fair chance in the economy, and help societies build back better. It laid focus on prioritizing people-centered justice in both response and recovery plans to combat the short, medium, and long-term effects of the pandemic.
"You cannot ask the fish to empty the pond." – Marriet Schuurman, MFA Netherlands on making a power shift towards marginalised communities along with the paradigm shift. She urged, "Hold justice systems accountable and move from building capacity of institutions to enhancing responsiveness of institutions and addressing needs of the people."

Key takeaways
Key points that emerged from the discussion are:
Safeguard against formulaic approaches: shift the focus away from building capacity of institutions to addressing needs of people.
Creating a body of evidence to understand people's experience of justice problems and services.
Support of international actors and donors to national governments and CSOs.
Not relying on state institutions to address all needs of the public but create partnerships between governments, CSOs, communities.
Maintaining independence of justice institutions and preventing politicians from taking advantage of the pandemic to undermine power of justice systems.
Utilising technology to share information about relief measures undertaken by the government and NGOs to combat covid-19 and the resulting justice problems.
"We need to create feedback loops between justice seekers and providers. For that justice needs and satisfaction surveys and mapping justice journeys of people is important.'' – Andrew Soloman, USAID
Meet the Speakers
Sam Muller: Founding Director of The Hague Institute for Innovation of Law (HiiL)
Diego García-Sayán: Director General of the Andean Commission of Jurists, member of Permanent Court of Arbitration in The Hague & Inter-American Dialogue
Gustavo Maurino: Professor at Law & Political Science & International Relationships at Universidad Torcuato Di Tella
Andrew Solomon: Senior Rule of Law Advisor at USAID
Sara Hossain: Barrister at the Supreme Court of Bangladesh in Constitutional, Public Interest & Family Law
Marriët Schuurman: Director of Stability & Humanitarian Aid at the Dutch MFA | Member of UN Peace Building Fund Advisory Group
Yevgen Poltenko: Executive Director, Legal Development Network, Ukraine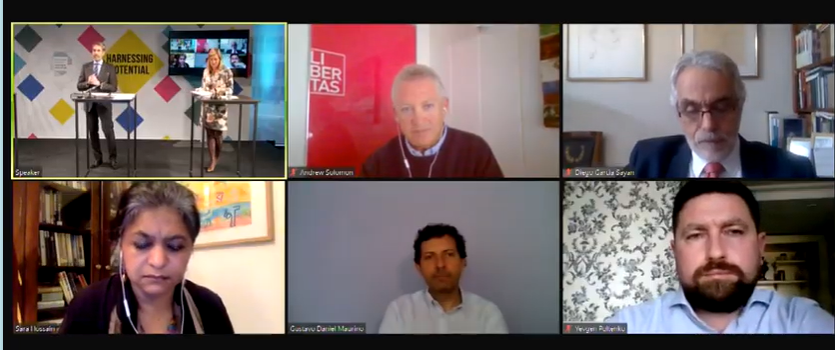 Did you miss this session? You can watch the panel discussion here.