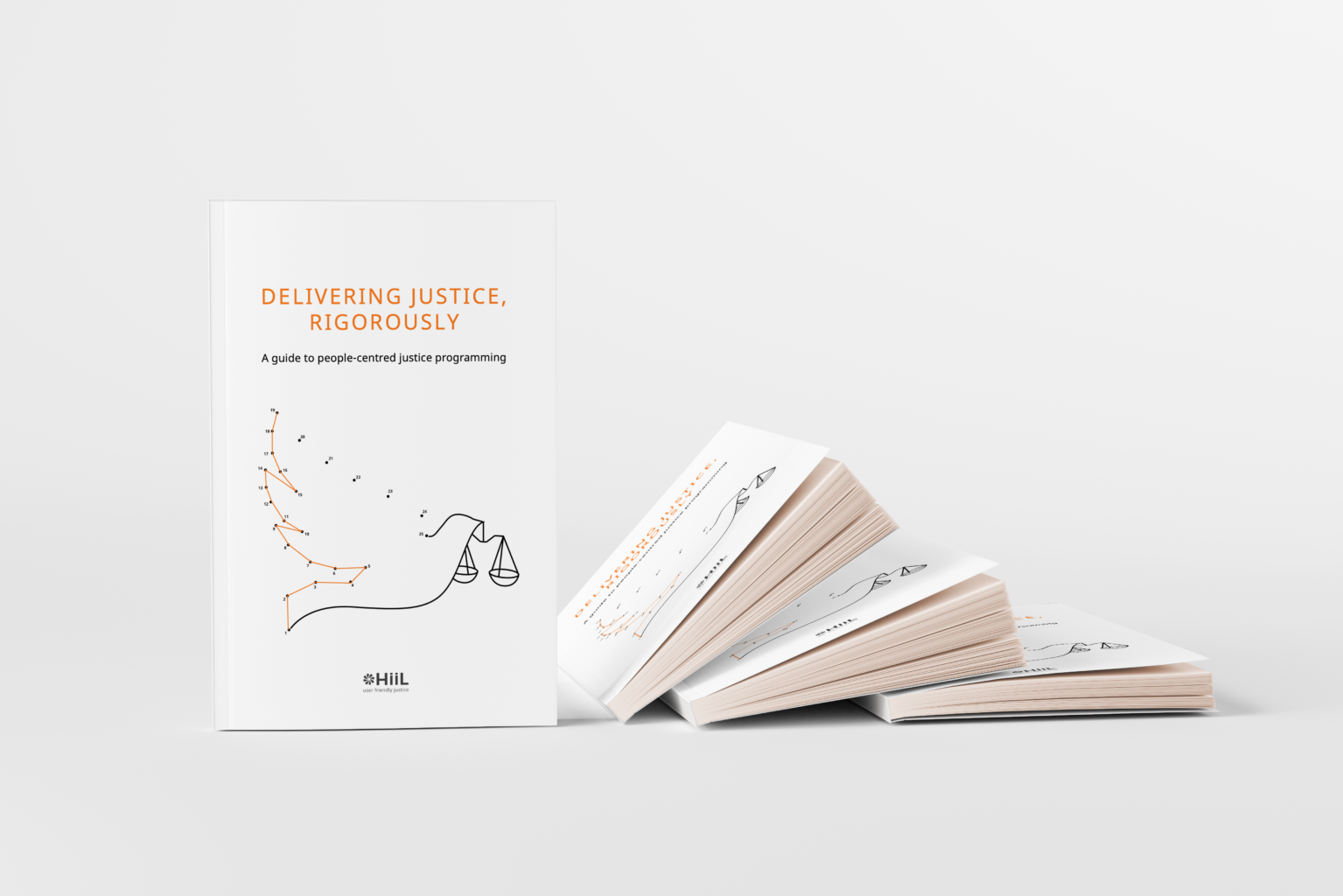 As we mark the International Day of Peace, we see that more than ever, people and businesses are asking justice systems to be better. They see that they are not delivering enough and that not enough is being invested in systematically improving them. Polarisation is on the rise. Social cohesion is under pressure. There is more political violence, protest, and upheaval. In short: they want more peace.
We also see an increasing number of judges, prosecutors, lawyers, police officers and social workers who feel that many of the existing procedures are inadequate, ineffective and costly. These professionals often resort to informal processes that are neither clearly defined nor effectively monitored.
The whole of society will benefit if formal and informal conflict resolution procedures in the justice system become more responsive to people's needs. Outcomes will be fairer and decisions taken by judges will more likely be accepted. Greater respect for the law will improve responses to criminal activities. Lawyers will be more effective in helping entrepreneurs to establish and manage businesses. The economic case to invest in better and more sustainable conflict resolution processes is also very robust. Increases in conflict resolution rates lead to impressive macroeconomic gains.
Doing nothing, on the other hand, is a high-risk gamble that could jeopardise our way of life. In 2021, only two of the world's 25 most populous countries saw improvements in the World Justice Project's Rule of Law Index. In an increasingly polarised world where trust in institutions is weakening across the board, justice systems that allow conflicts to fester and intensify are a liability. If our societies are to reduce violence, tackle corruption, protect the environment, address inequality and repair broken social contracts, they will need revamped justice systems that respond effectively – and cost-effectively – to people's needs.
While it is encouraging to see that a small but growing group of justice practitioners are working on change, we see that what they are doing is not enough, by far. They are not waiting for new laws and want to unleash the potential of guided self-help, the mediating skills of fellow citizens, and informal justice, while safeguarding procedural values and fundamental rights. But, they are not scaling. They lack funding. Pilots peter out. These brave changemakers do not have the business models and structures that generate the necessary resources for the needed innovation. Initiatives may benefit small groups, but equal access to justice for all – the objective of Sustainable Development Goal 16 – remains a distant goal. Demand for effective conflict resolution and just outcomes is much greater than what current systems can incrementally deliver.
In order to achieve the goal of peaceful inclusive societies, with equal access to justice for all (SDG 16), what is needed is people-centred justice programming. Outcomes for people and businesses are regularly measured. Is the system delivering what people need? Justice practitioners collect, share and are guided in the work by evidence about what works to prevent and solve many more conflicts in time. Existing justice services are improved and new ones developed which can reach far more people, anchoring public support and accountability. Incentive structures are improved and better aligned with shared values. In this way, conflict resolution becomes more effective, and we are more likely to achieve almost everything that really matters.
HiiL's 2022 Trend Report, Delivering Justice, Rigorously, launched today at the OECD RIGA Global Access to Justice Round Table, explains how people-centred justice works. Our leading experts in the field articulate the research, describe the forms of evidence, and tell the stories of effective justice systems working for all. The report shows how people-centred justice can become reality. On this International Day of Peace, the time to act is now. We have to spread the word about making the world a more peaceful place.
Related Posts
---