Family Conflict Hurts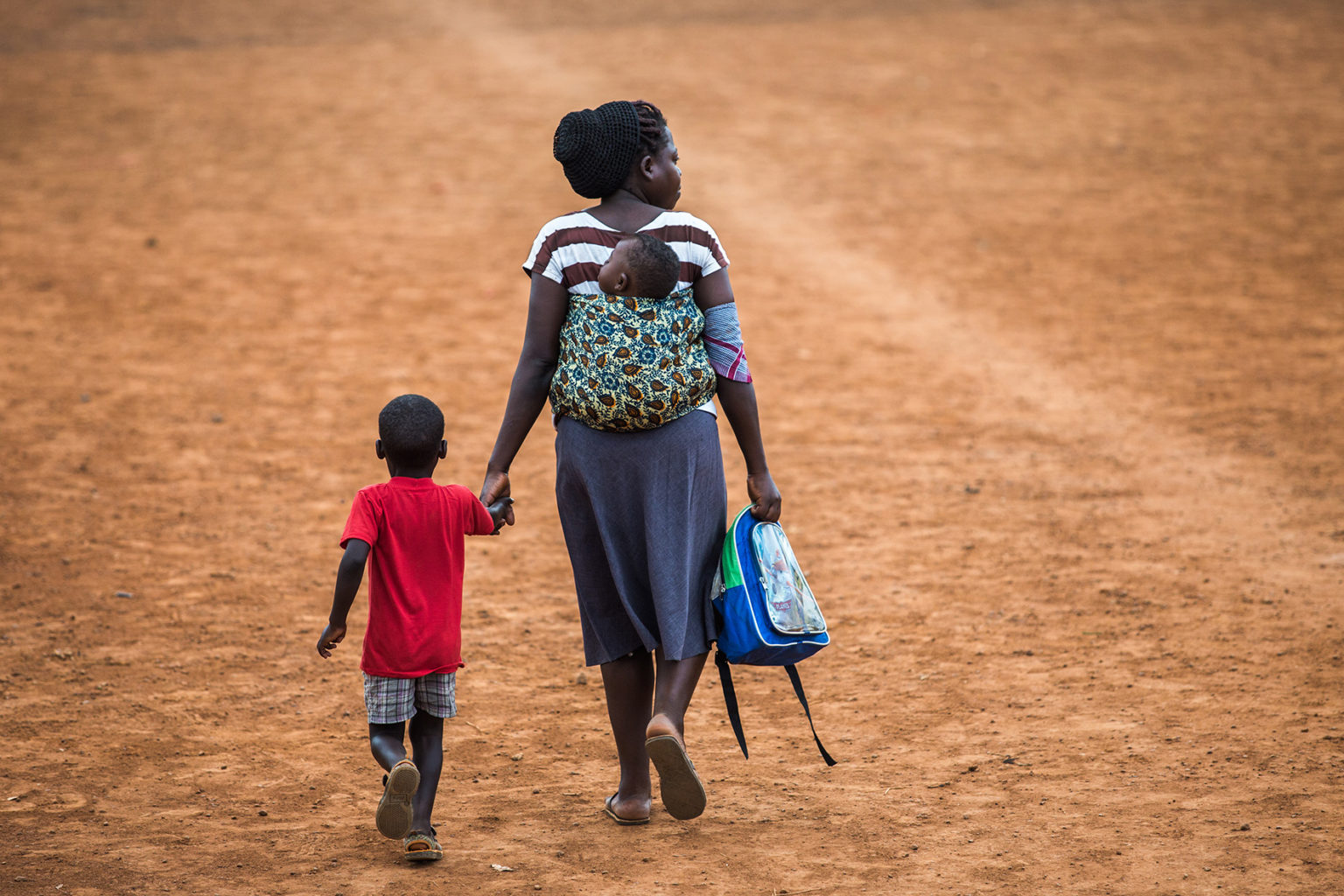 What can you do if you are not able to communicate with your family? Imagine that you are in a conflict with someone who is close to you. According to our HiiL Justice Needs and Satisfaction Survey Uganda, 36% of the people in Uganda are dealing with family justice problems. We can all imagine how difficult of a situation that must be for those individuals.
Solutions Research
In response, we developed the Uganda Family Justice Catalogue. I can already tell you, this catalogue is not meant as a cure. It is not a medicine that you can take to ease the pain, but it could help people to find solutions to their problems. That is exactly what we want to achieve.
Clear and Actionable Justice Interventions
It has been a while since I started working on the catalogue. The idea is straightforward: develop an evidence-based guideline containing recommendations and best-practices that help people and professionals who are dealing with family problems. These recommendations should be clear and actionable. Above all, it should work for the people in Uganda. In order to make this happen, it needs to connect to all Ugandans who will use it. So I went to the Pearl of Africa to co-develop the catalogue.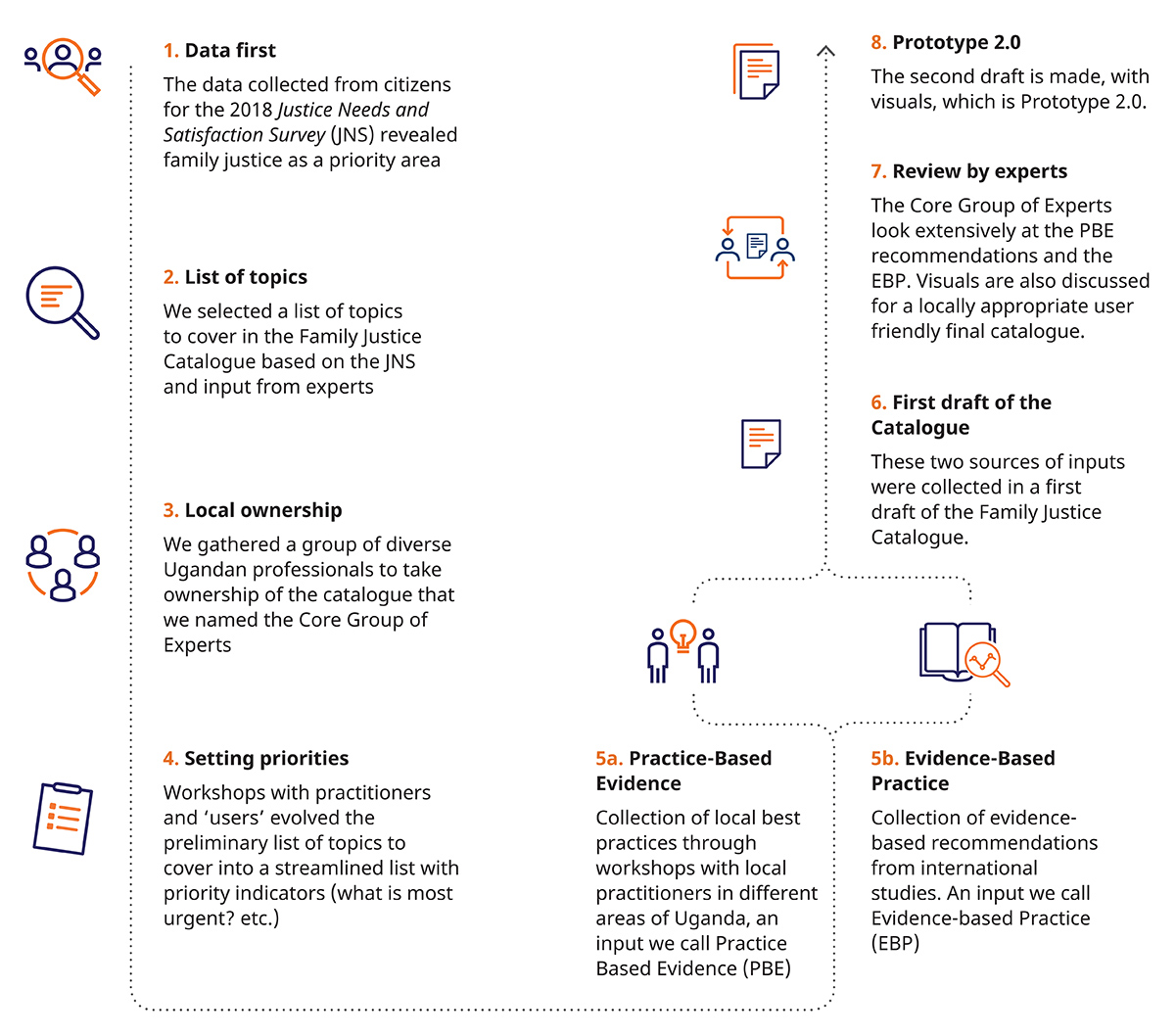 Local Ownership of the Intervention
I always find it exciting to meet new people from other parts of the world, because we humans have far more in common with each other than we think. This showed true when my team and I paid a visit to Uganda, to interview practitioners about local solutions and presented international research. The research focused on interventions to family conflicts. Examples of interventions are certain living arrangements and steps to take in order to come to a solution. Such interventions would seemingly be quite dependent on culture and local traditions, right?
Wrong. During the interactive sessions in Uganda, it became clear that people's needs aren't all that different, despite where they might live. Interestingly enough, we see that the international research does not deviate much from the suggested local solutions. In fact, research and local practices reinforce each other.
Future-Proofing the Catalogue for Diverse Family Justice Needs
As exciting as this sounds to a researcher such as myself, there are still major challenges to face. We know that there is not one standard model of 'a family'. There are different family settings and structures, there is a difference in the level of conflict and the willingness to cooperate between people. The extreme cases often need different treatments. They are the exception to the rule. In order to also serve small subgroup of extreme cases, expansion of the catalogue is needed.
We also want to make sure that as many people as possible have access to the catalogue. Uganda is a diverse country. There are differences in language, education, infrastructure and more. How do we create a universal product that everyone can use? We started with developing a simplified version and an elaborated version, in order to reach multiple target groups.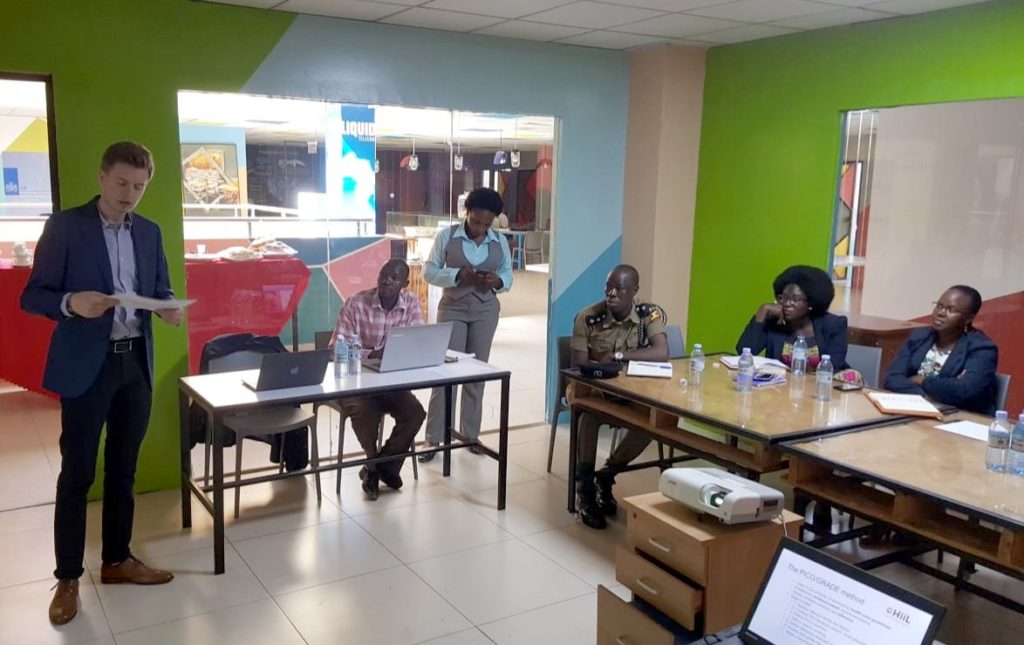 Put the Prototype to Action
So what will be the logical next step? If you ask me, I would say that the next move is to test the catalogue with the people of Uganda. It is great to have a clear and tangible product ready, but how will people actually use it in practice? And where are improvements needed? We aim to create as much positive impact on people's lives as possible. The goal is to prevent or resolve as many family justice issues as we can.
´Evidence-based Justice is Exciting´
All in all, evidence-based justice is exciting. Having a tangible product such as the catalogue resulted in fascinating interactions with local practitioners already. It's now time to test it on a larger scale. With real users. There are still some challenges to face, but that is also part of the excitement.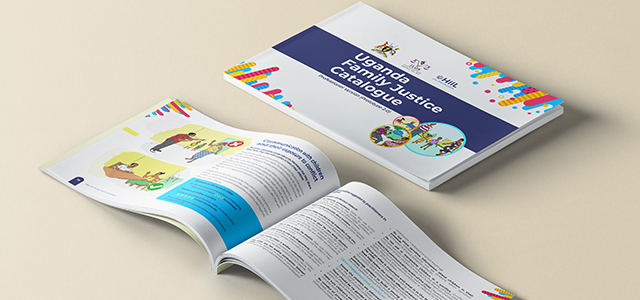 The work we are doing with local partners in Uganda is financed by the Swedish International Development Agency.
---